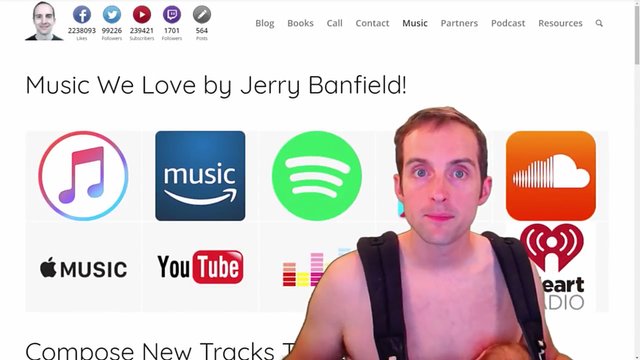 What is the most helpful tip I have to offer for artists and creators like musicians, video producers, online teachers, bloggers, etcetera, when it comes to creative output?
How do we stay on top of our creative game and consistently put out our best work in the least amount of time and resistance with the highest impact?
#1 PRODUCTIVITY TIP for Artists, Entrepreneurs, Bloggers, YouTubers, and Udemy Instructors!
If you will enjoy reading and contributing to the discussion for this post, will you please join us on the YouTube video below and leave a comment there because I read and respond to most comments on YouTube?
There is one huge productivity secret I have that I don't mention that much, which is why I take the time to do it now.
The key thing is, I don't consistently engage in what I call administrative tasks, things like checking emails, or reading messages. I find that these things kill my creativity and they are vortex like the more I go into them, the more I keep going into them.
For example, I do not have my email account even synced on my iPhone and I don't get a notification every time I get an email. When I'm online and I have tutorials and music to create like today, I am not checking my Discord server, I am not checking my email unless I need to for something, and I am not checking Facebook to just go through the news feed, I am focused on what I'm doing.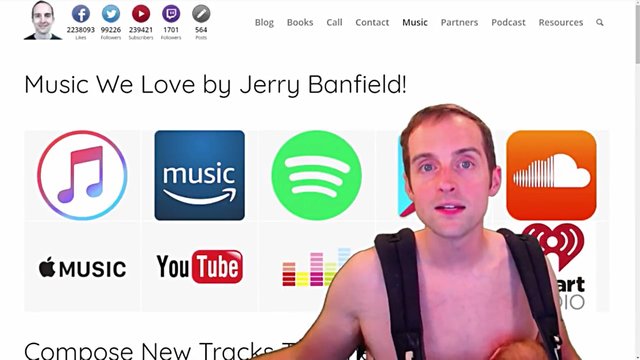 Now, that sounds easy enough, but this is a daily discipline thing that I don't get right every day. Some days I am having all these great ideas, and then one thing happens.
I end up checking my Discord server and two hours later, I realize that I fooled around, essentially just going back and forth with messages I didn't even need to send in the first place.
Then, I end up not making the videos I wanted to at all.
Read more on my website at https://jerrybanfield.com/productivity-tip-entrepreneurs/.
Love,
Jerry Banfield
https://jerrybanfield.com/
https://jerrybanfield.com/blog/
https://jerrybanfield.com/books/
https://jerrybanfield.com/contact/
https://jerrybanfield.com/freecourses/
https://jerrybanfield.com/masterclass/
https://jerrybanfield.com/partners/
https://jerrybanfield.com/podcast/
https://jerrybanfield.com/resources/
https://jerrybanfield.com/steem/
https://jerrybanfield.com/twitch2019/
https://jerrybanfield.com/wirecast/
https://jerrybanfield.com/youtube/
https://jerry.tips/emaillist1017
https://jerry.tips/songsbyme
https://u.jerrybanfield.com/
https://www.facebook.com/jbanfield
http://itunes.apple.com/podcast/id915442105
https://www.patreon.com/jerrybanfield
https://soundcloud.com/jbanfield
https://teespring.com/stores/jerrybanfield
https://www.twitch.tv/jerrybanfield/
https://twitter.com/JerryBanfield
https://www.youtube.com/jerrybanfield