Our Trip with the Turtles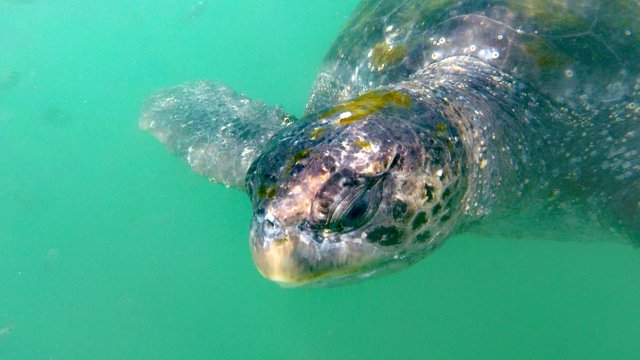 Look at this adorable sea turtle. What do you think he is thinking?
One of the most amazing experiences I have had so far in Peru was my trip to Los Organos with fellow volunteers Zowie and Anthony to swim with the turtles. On saturday morning, we packed our bags, prepared our minds, and were off on our weekend escapade. First, we walked to the Lobitos van that took us to Talara and then, around the corner, was the EPPO, a bus transportation system. Before long, we arrived in Los Organos. On our walk to the beach we saw an enormous mural drawn on a stone wall that depicted mother nature and her beauty as well as the importance of keeping the environment, ocean, and our communities clean - just like our goals at EcoSwell. We also passed a three story building that had a blue, fire breathing dragon painted on it. It was a beautiful, sunny day and we were already amazed by what Los Organos had to offer. Soon though, we were getting hungry, so we stopped for lunch at a beach restaurant where Anthony and I ordered Milanesa, one of my favorite meals that I ate all the time in Puerto Rico, and Zowie had fried fish. Zowie and I both had our first Inca Kolas here too, which we loved and thought tasted like bubblegum soda. Anyone agree?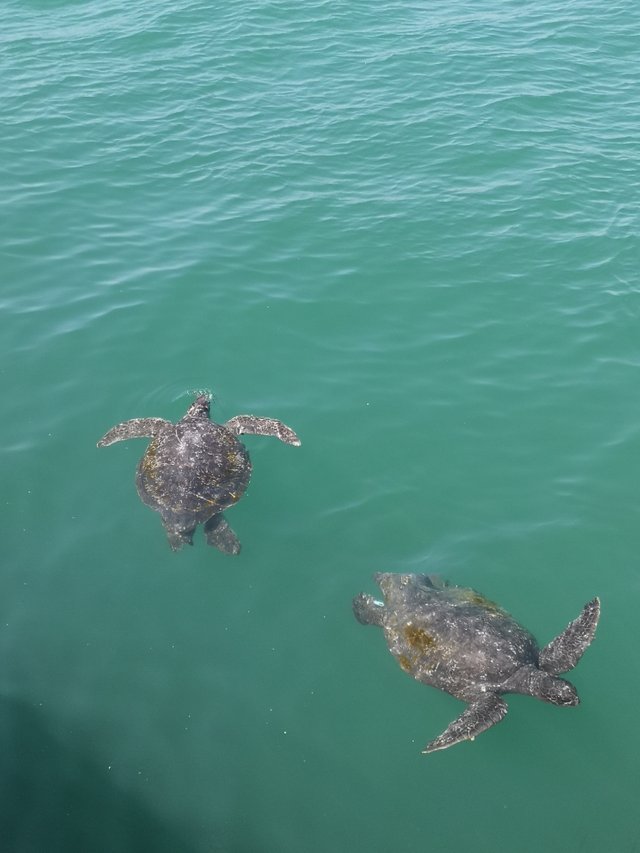 More turtles!
As we continued along the beach, I saw some fishermen throwing food into the sea, where at least a dozen turtles were circling. It was our first sighting of the turtles, and we quickened our pace to get to swimming before it got crowded. Once we reached our destination, I was only a few feet away from the turtles, and I was already in awe. The turtles looked so gentle and harmless, and they were so big! Zowie and I made our descent into the warm water with goggles and life jackets on, and we were off, swimming with the turtles. Anthony waited for his turn up top, taking pictures. At first I was a bit scared, but soon I lost myself in the moment and was swimming over, alongside, and between the bale of turtles, laughing and smiling uncontrollably. It was indescribable. We were even able to touch a couple of them as they nudged us swimming past.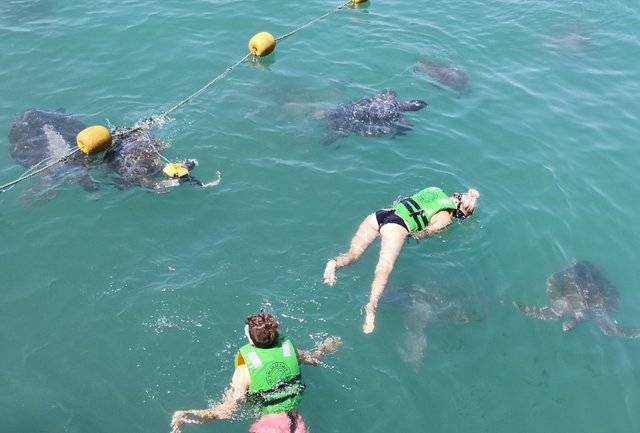 Zowie and Quinn swimming with the sea turtles
On Anthony's turn, he "saved the turtles" as he put it. There was plastic in the water that he courageously snatched and brought back onto the land. It is definitely something we would recommend if you are looking for an experience or weekend trip, and it only cost us five soles each! To be honest, I am someone who is a little scared of sea creatures, and I was a tad nervous in anticipation, but once I was in the water, and I can speak for Anthony and Zowie, it was pure joy. We all had a blast and the experience was even better than what we could have imagined.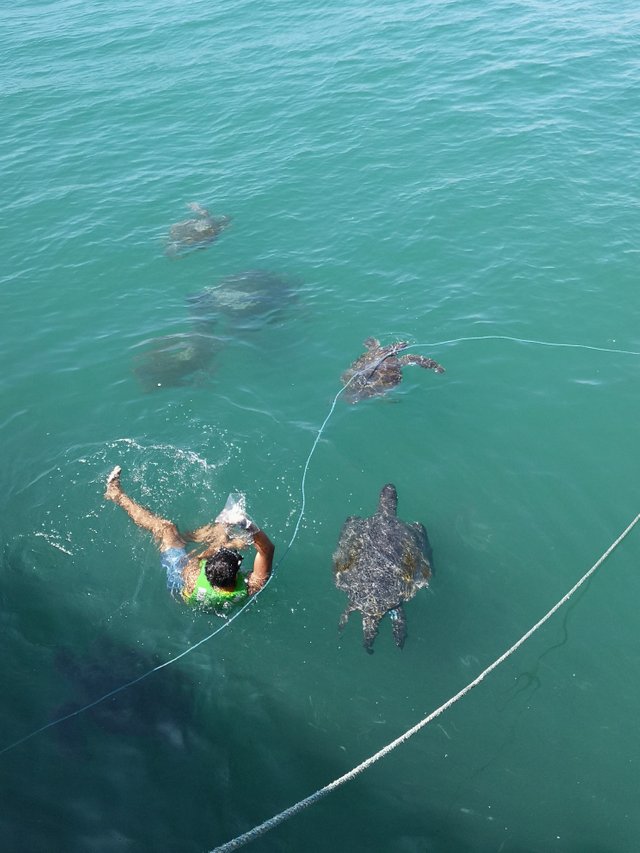 Anthony pulling plastic from the water rescuing all of wildlife
This post was written by EcoSwell Volunteer Quinn Johnstadt
Photos taken by volunteers Zowie Vonkalckreuth and Anthony Rizzi
@EcoSwell is a for-impact, sustainable development organization based in Lobitos, Peru. Since 2014, we have been working everyday to help coastal communities thrive in unison with nature. If you would like to learn more, please visit our Facebook, website, and follow us on SteemIt!