Fall wild turkey season approaches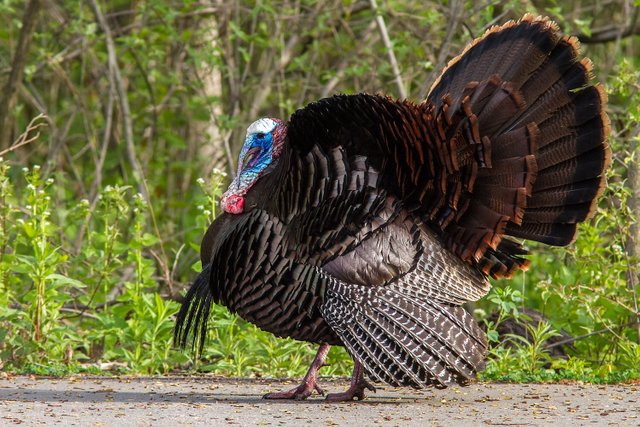 Two consecutive light fall wild turkey harvests and a substantial statewide turkey population of 212,000 birds should provide plenty of action in the upcoming fall turkey hunting season, which opened Saturday in most Wildlife Management Units.
Turkey season openers and season lengths vary by Wildlife Management Unit (WMU), and fall-turkey hunting is closed in some WMUs.
The most significant change in the coming fall turkey season is that a regulatory change now eliminates the requirement for fall turkey hunters to wear fluorescent orange material. It also applies to archery deer hunters throughout their six-week season.
The Game Commission still strongly encourages turkey hunters and deer bowhunters in November to wear orange, but it remains a hunter-choice issue.
"Time has shown that fluorescent orange makes hunters more visible and saves lives," noted Meagan Thorpe, the agency's hunter-education administrator. "But a lot of hunters have asked to hunt without it, and the number of fall turkey hunters is down. So, we're reminding hunters that conditions afield this fall have changed and they need to be aware of those changes."
Another significant change is the elimination of fall turkey hunting on the Saturday after Thanksgiving. The short, holiday-based season now ends a half-hour after sunset on the Friday immediately after Thanksgiving. In recent years, the season closed on the Saturday after Thanksgiving, which is now the opening of the statewide firearms deer season.)