i capture some picture in tunisia.beautifull and nice country nice country for tourist.
INTRODUCTION ABOUT TUNISIA:
tunisia is a beautifull country in north africa and bodring with sahara desert.tunisia arabic country and there people speak arabic french language.tunisia capital city tunis.in capital tunis bardo museum hass archaeological exhibits from romman mosque to aslami art .tunisia is a historical place where many beautifull places like old port beaches and some old historcally home.
I capture night time 1 reall beautifull view in which you can see beautifull bridge and beautifull lakes and in which i small boat lights and dark black clouds and sky.when i capture this picture i feel relax and happy because in this beautifull you can spend time with your favriout person like your best friend girl friend or with your wife i like this place i love this place and i can not forget this moment.i will say to All people whos want to going for trip they go in Tunisia And enjoy every moments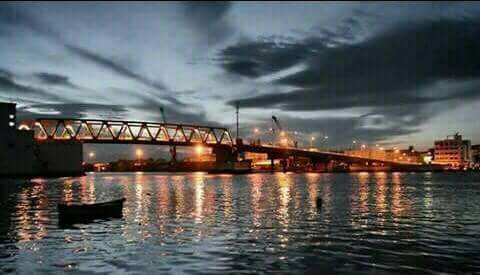 during in travel i capture beautifull this view in which sun rise and you can see lake and road photography is a beautifull art and good skill thanks for every who read my post .