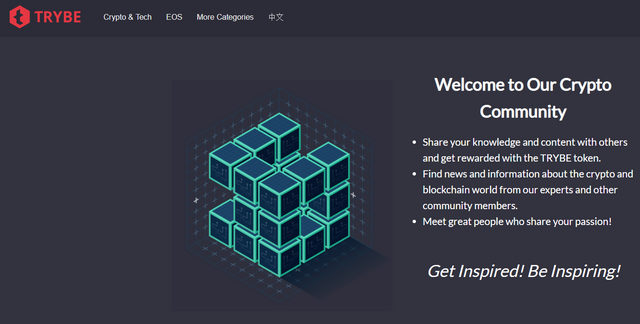 Trybe is a blogging platform very similar to Steemit.....but much better. So what makes it better???
I don't even know where to begin. First off they have no "whales". They have no voting bots. You don't have to use markdown in your posts as the formatting is built in. Let's look at some of the key features on Trybe.
Making a post
This part really impressed me. On steemit in order to make this above title I have to type out all this jibberish to make it bold, center it and increase the font size. Something like this.

On Trybe it's more like this.

It's so much easier. You want bold? Click it. You want to increase font size? Click it!
---
Categories
Steemit has an unlimited amount to write about. Trybe is a little more strict. They are looking for quality content and your post goes through an editor/plagiarism program to make sure it is original content. I also like this because it creates much better reading material. No shit posts over there.
So what all categories do they have to post about? Here is a list.
Finances
Investing
Precious Metals
Blockchain & Cryptocurrencies
Cryptocurrencies
Other
Bitcoin (BTC)
Ethereum (ETH)
Stellar (XLM)
EOS (EOS)
Established Alt Coins
New Currencies
Steem
Alt Coins
boid
BAT
Crypto Basics
Ripple (XRP)
Cardano (ADA)
Tron TRX
NEO
Trading
Trading Basics
Upcoming ICO
Portfolio Tracking
Wallets
Mining
Opinion
General
Exchanges
Crypto Social Networks
Crypto Gaming
Airdrops
SCAMS
Business
Entrepreneurship
Marketing
Finance
Startups
Member Stories
Uncategorized
Content Creation
Writing
Video Production
Podcasts
Images & Infographics
Tutorials
Poetry
Language
Hindi
Korean
Russian
Portuguese
Spanish
Indonesian
Turkish
Chinese
Japanese
Italian
Romanian
Thai
German
Vietnamese
French
Technology
Artificial Intelligence
Renewable Energy
Self Driving Vehicles
Transportation
Virtual Reality
GPU
Computers
Software
Hacking
Trybe
Programming
Java
Javascript
Python
C++
C#
EOSIO
Trybe TV
Personal
Web
Tools
Gaming
Reviews
MMO
Simulations
Adventure Games
Real Time Strategy (RTS)
Puzzle
Action Games
Role Playing Games
Stealth Shooter
Educational
Combat
First Person Shooter (FPS)
Sports Games
Nature and Environment
Climate Change
Environmental Science
Natural Beauty
Other Environment
Alternative Energy
Science
Biology
Chemistry
Physics
Astronomy and Space
Other Science
Life Sciences
History
Psychology
Archeology
Travel
Adventure Travel
Luxury Travel
Latin America
North America
Asia
Eastern Europe
Western Europe
Africa
Middle East
Oceania
Other Travel
Health and Fitness
Mental Health
Medicine
Natural Medicine
Spirituality
Exercise
Outdoor/Adventure
Sports
Sexuality
Nutrition
Entertainment
Podcasts
TV Shows
Movies
Music
Live Shows
Other Entertainment
Art and Design
Economics
I'd say that covers a decent amount of categories to write about.
---
Wallet
The wallet on Trybe is directly linked to your EOS account. You can stake tokens from your wallet. You can track all of your EOS airdrops from here also. Here is a look at the wallet.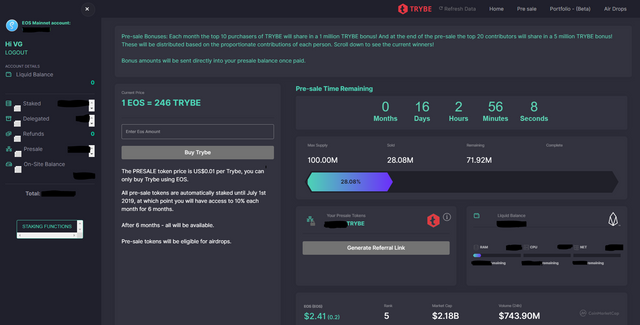 ---
Built in Portfolio!
To make it even better they have a built in portfolio! It shows all your EOS account balances and if they have any special features (ie earns interest, stakable, task based rewards, etc). So many great options.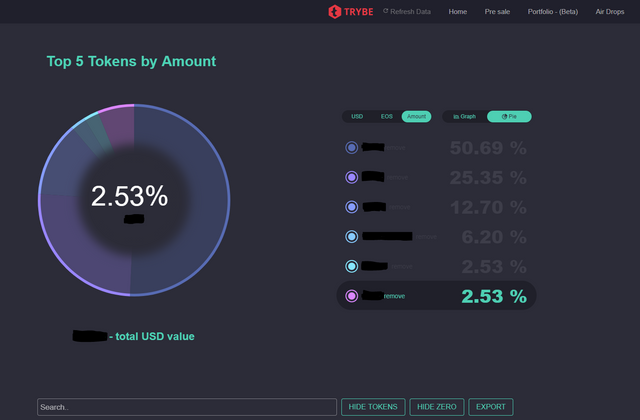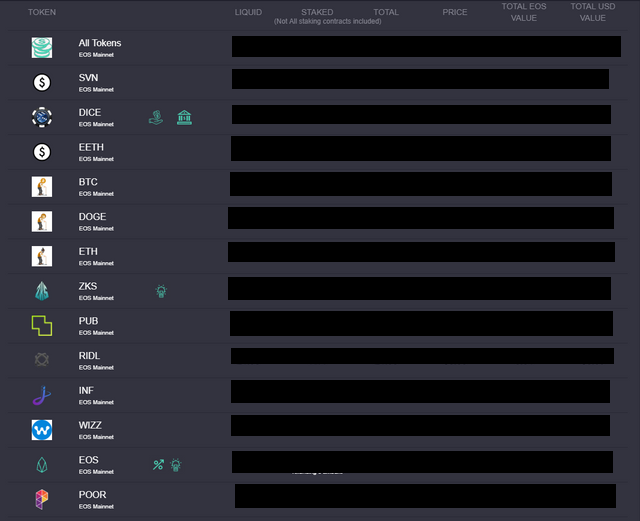 ---
Monthly Airdops
You heard that correctly. They have an airdrop on the 11th of every month until November of 2019. It is directly related to the amount of tokens you have earned and staked on the site. More about airdrops can be found here Trybe Airdrops.
---
Roadmap
Here you will find out what is coming up on Trybe. Some of them include a DEX built into the wallet, a jobs board, Trybe Music, a marketplace to buy and sell and Trybe Sub-sites (Hint Hint @ssg-community)!
---
So what are you waiting for??? Sign up nowand we both earn tokens!
Also if you have any questions you can ask me. You can also get on the discord server here Discord or the Telegram Group
---
And to all SSG members. We now have our own section to post about PM's!!!