Trump Nominates Christopher Wray As New FBI Director
The wait is finally over - one day ahead of James Comey's much anticipated Congressional testimony - Trump announced that he will nominate King and Spalding litigation partner and former DOJ Assistant AG, Christopher Wray to be the new FBI director.
I will be nominating Christopher A. Wray, a man of impeccable credentials, to be the new Director of the FBI. Details to follow.

Donald J. Trump (@realDonaldTrump) 7 juin 2017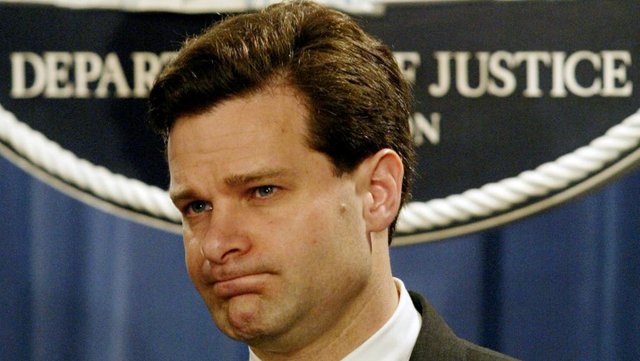 Here is a quick look at Wray's profile:
He's a litigation partner for King and Spalding in Atlanta and D.C., and he worked as a prosecutor in the U.S. attorney's office in Atlanta before President George W. Bush nominated him to be an assistant Attorney General in charge of the Department of Justice's criminal division.
He also played a key role in several high-profile cases -- Wray was Chris Christie's lawyer during the "Bridgegate Scandal," has represented a number of Fortune 100 companies, was a major part of the DOJ's response to the 9/11 attacks and oversaw the Enron task force.
"He's more concerned about the mission than his own personal career," said Joe Robuck, a former FBI special agent. Robuck worked with the FBI for 30 years and said he collaborated with Wray on a major corruption case. He called him a "patriot."
"A lot of people when they're in high profile cases, they're in court and are hard to work with," he said. "Not Chris. He was always calm under pressure." Amy Weil, of the Weil Law Firm, also worked with Wray for part of a few of her 25 years in the U.S. Attorney's office in Atlanta. She echoed Roebuck's sentiments.
"Chris is super smart," she said. "He's an excellent lawyer, he's a nice person, people like him. But he knows what he's doing."
Roebuck said he spoke with Wray on the phone Wednesday morning about the interview.
"It's not within his control," he said. "Somebody else is going to make the selection, but I know that Chris would love the opportunity."
And some more details from his his K&S website profile.
** For only the best of ZeroHedge and articles relating to Steem, Follow me @Zer0Hedge **