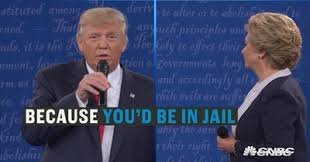 It all started with Hillary.
-Why would you want to elect anyone that is giving national secrets to the enemy trough her server?
-A quick youtube search reveals that Hillary was against gay marrige and called black youth superpredators (as in dogs , lower then human) Hitler anyone?
-Bernie Sanders looks like a nice old school teacher that cleary wanted to make everything free thus destroying the world economy
-Then the left wanted Bernie and some unkown entity chose Hillary
No entifa brigade in sight...
Then the Americans finally kicked the lying and cheating Hillary and Obama out.
Now the mainstream media like CNN is committing treason in broad daylight and blocking free speech with Facebook and Twitter?
What the F))!? GET STEEMIT TO GUARANTEE FREE SPEECH
Replace Facebook en Twitter on Blockchain !
FACEBOOK AND TWITTER ARE NOTHING WITHOUT PEOPLE
but, but, they have more money.. DROP THE DOLLAR AND GO FULL BITCOIN
Follow me on steemit
If you want to donate you can send bitcoin.
1Jz9Sjx1TwHvto6Rf3qgBDrMdFfMLRg1Sq