All you Trump haters on the right and left are idiots. Look what Trump just did.
https://www.japantimes.co.jp/news/2017/09/19/world/u-s-opens-first-joint-use-military-base-israel-mainly-focused-missile-defenses/#.WcCkmYpryMI
Did it leak beforehand? No. Did Trump brag about it? No. The Deputy Commander of the US Army Europe tweeted about it.
Here was the cover story:
https://www.facebook.com/permalink.php?id=129263377119934&story_fbid=1541194969260094
Here's the cover photo: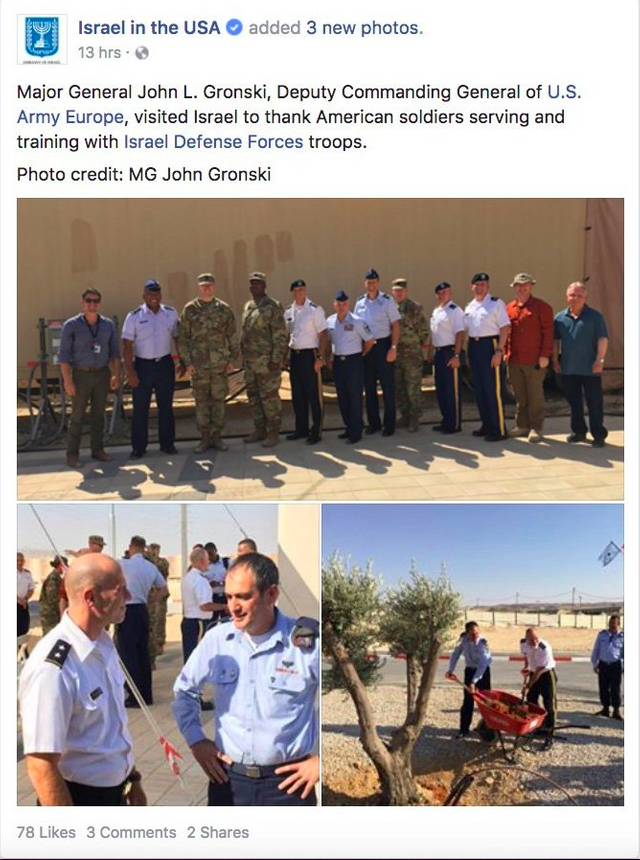 Here's what's funny: "The base's opening is largely symbolic and isn't expected to bring operational changes."
Sure. That's why the Deputy Commander of USAREUR was there to open it. Do you know how many generals we already have in the Middle East?
Do you know the purpose of USAREUR?
http://www.eur.army.mil/about/
"Ensures US strategic access to Europe and beyond through a frequency and intensity of interaction with allies and partners...that greatly exceed that achievable by CONUS-based forces." CONUS = "continental United States."
Israel just got wired into NATO. And Trump did it.