I felt inspired to create this meme today as I pondered how to define the political distraction that I suspect Donald Trump to be.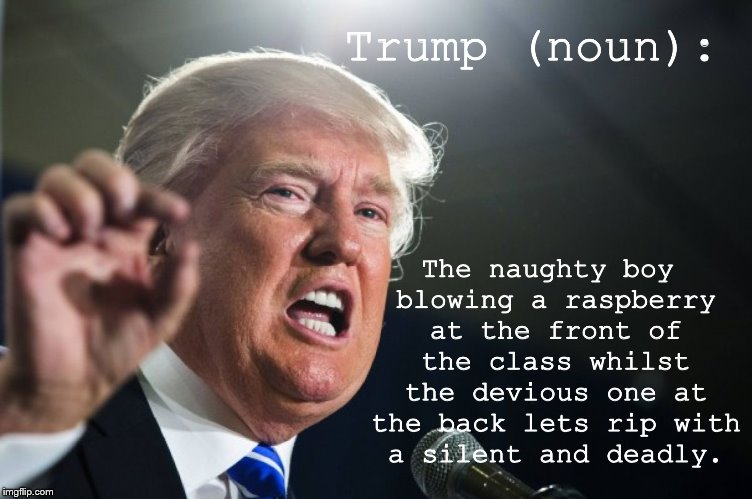 I was partly inspired by these articles and snippets:
https://www.facebook.com/paul.kaufman.14/posts/10215727218188469 (this one contains some very astute observations).
https://www.facebook.com/aljazeera/videos/10155321830593690/
I have no idea how accurate the ideas are in these but I'm cynical about people who seek to be in power and when someone is so obviously crass, provocative and media distracting it always makes me suspect more is going on behind the scenes whilst we're distracted with the 'big news'.