Wall street analysts are already telling people to buy Trumps $1 trillion dollar infrastructure investment plan, by the US/Mexico wall and sell new trade deals.  Analysts have gone as far to tell investors to buy Harley Davidson (HOG) and Domino's (DPZ) because construction workers are likely to spend their extra earnings on motorcycles and pizza delivery.  The WSJ article "Baffled by Donald Trump, Analysts Tell Investors to Bet on Motorcycles and Pizza" also mentions that the reason for great revenues in pizza delivery lately were due to the election and people wanting to stay home and glued to their television sets and computers, while restaurant sector revenues actually fell over the same period, people are more likely staying home and ordering pizza because that is what they can afford.

That said, other things analysts are betting on are night vision goggles, for increases in boarder patrol staff.  Mexican building companies are thought to benefit greatly, since if, Mexico in fact agrees to pay for the wall, it is unlikely they will hire American companies.

Then on the selling side, well poor Tiffany and Co.'s (TIF) makes the top of the list since one of it's entrances has been jammed up by protests at Trump towers, and this could go on for quite sometime.  This one, it's possible it could be a big problem for the stock, but the stock really has not been doing the best since 2014 and it is possible that blue collar wives could see that famous box under the tree with new found employment.  So, honestly that could go either way.
 

The next piece, trade deals, since Trump has been elected, emerging markets and emerging market currencies have been doing terribly.  These currency devaluations causes exports from those countries to be less expensive, so companies that rely heavily on imported products to produce their product stand to cut their margins heavily over the time that the US dollar keeps rising and until some trade policies are better cemented.  It is my personal opinion that these markets will present great buying opportunities in the coming months.

Ten we have Canada and the so called mass migration of people and businesses there due to Trump's election.  That is your Trumpenomics lesson for today folks!  Happy investing!

Below are charts of the Mexican Peso and EWM, to show the affect the election had on them.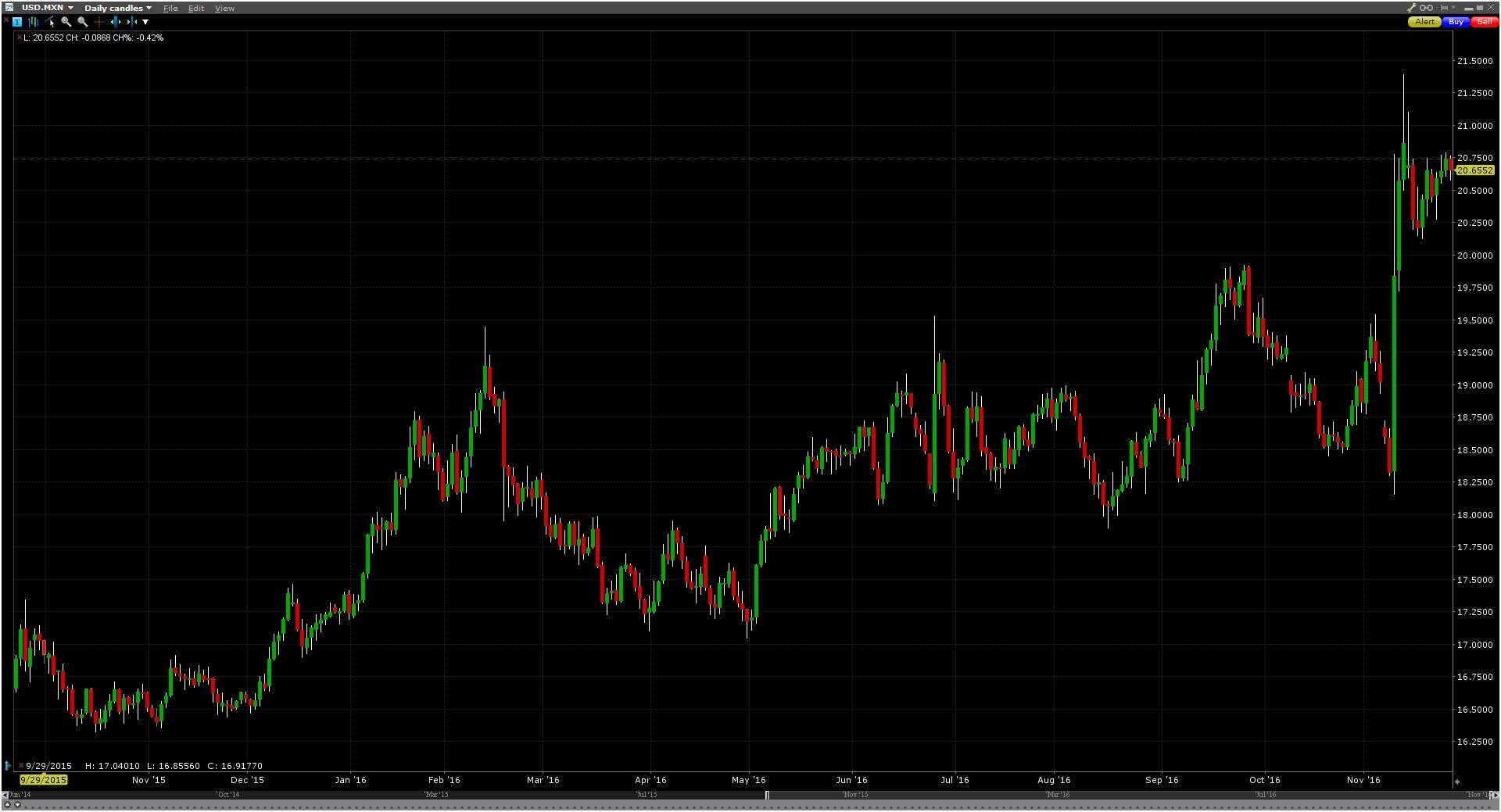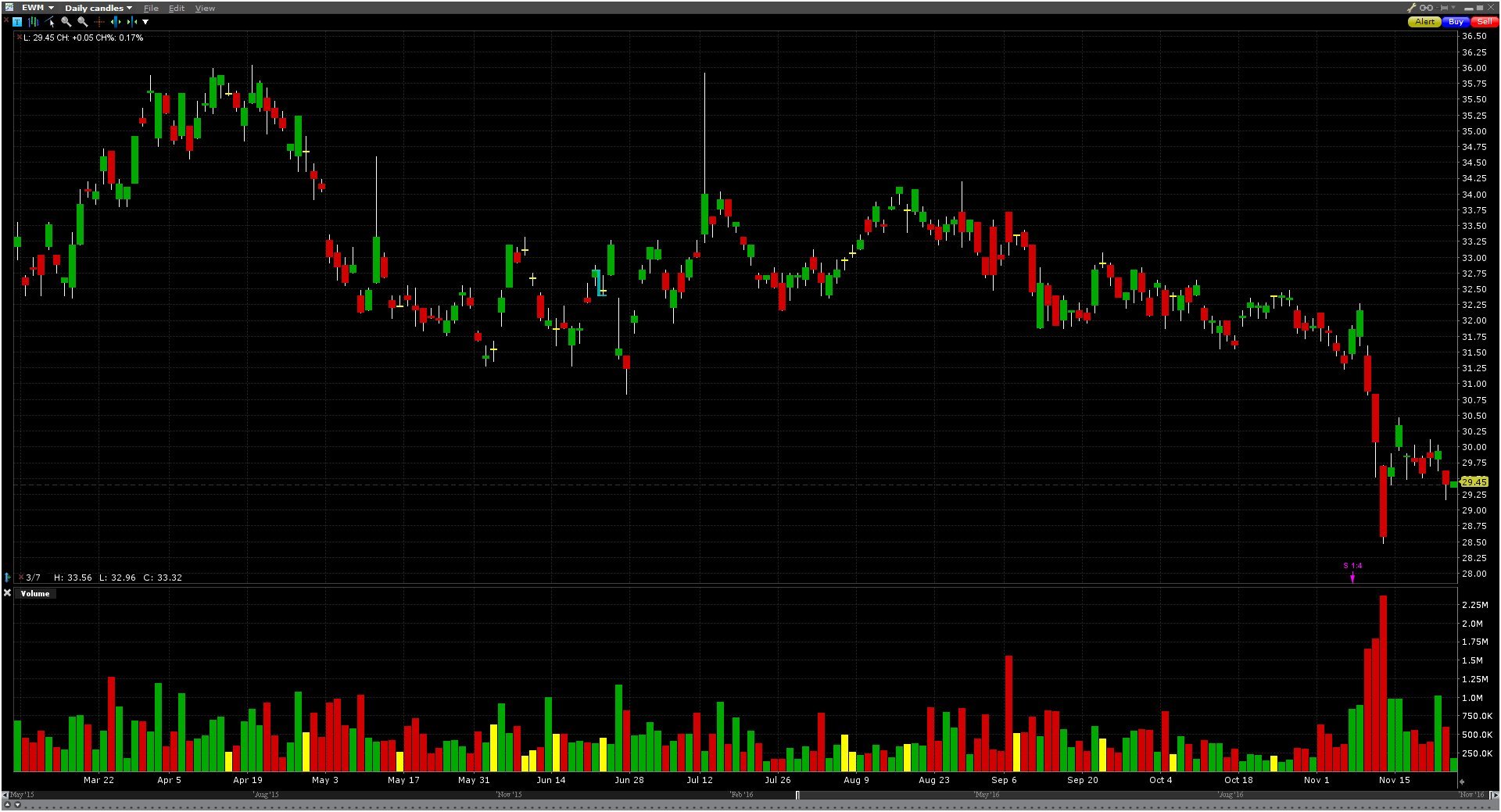 Original post at TradersCommunity.com
Check out OOTTNews.com for the latest oil market news and data.

Thanks!