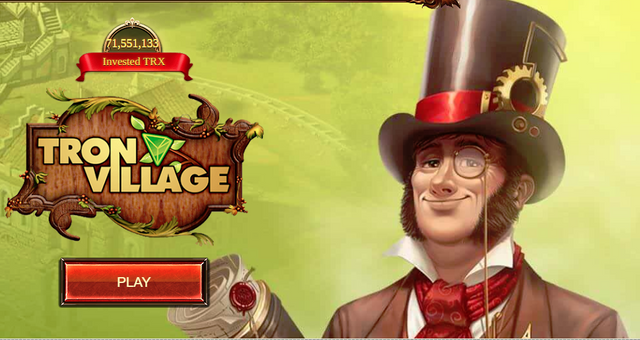 Tron Village Review
Today we gonna talk about another Dapp and i never expected that i would one day actually recommend a ponzi scheme. Here's the interesting part this
Tron Village
game basically is functioning via
smart contract
that has been vetted that seals off the money invested away from the hands of the developers basically. So the game is basically provably fair and anyone can confirm it if they have knowledge of coding.

The game consists of 6 different factories which have different % gain each. You invest TRX for coins (1 TRX = 25 Coins) cheapest building costs 3000 Coins and has 96% return rate, but here is the catch of the game. Half of the money you earn will be sent to treasury which cannot be withdrawn, only invested in new factories, which brings the so called ponzi scheme to play and increases longevity of the game too.
The developer team is actively promoting the game and are starting a Chinese campaign basically next, there is healthy influx of new players coming on a daily basis so as i'm writing here today i have to say that the site is going to be around for while i think. Obviously i have to disclose that i was sponsored to do this article and video and i advice people to do their own research whatever you feel safe with investing money to Tron Village.
If anything its very powerful demonstration of decentralized power of Smart contracts and how fair they can be. Obviously devs have their small fee on construction costs where they get their money, but the way the game works, it benefits all parties that it stays active and more people get in. It's hard to pin down longevity but im very excited to see how long it will go. You can find their telegram here if you want to contact them for further details.

---
Posted from my blog with SteemPress : https://sugikingdom.com/tron-village-review/
---