Great news!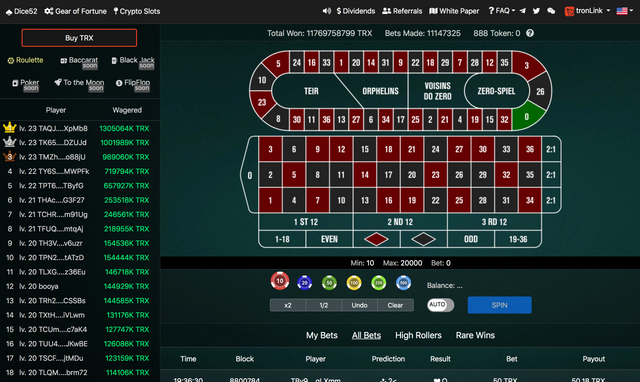 Dear community, we are glad to inform you that tomorrow a new site 888tron.com will be launched with a new design and user-friendly interface.
Then, it will take several days to test the platform and eliminate possible errors.
We will be glad to receive advice and comments from our community.
At the end of the improving the site, the European Roulette with the track will be launched. In order to avoid failures, updates will be performed in turn.
The next step is to launch the API for third-party developers.
The agreements have already been reached and preparations for the integration of more than 20 colorful slot games have begun.
Also on the platform 888 a skill game To the Moon with a system of bets on events will be integrated.
In the middle-end of May, the following games are planned to be launched: Dice 3D, Baccarat, Blackjack, American poker.
Stay tuned and follow the news!