BetTronLive On TRON Network
BetTronLive, a new online gaming platform that integrates live dealer casino games with new DApp gaming trends around the world is leveraging blockchain technology on top of the TRON network.
Through blockchain technology's security, speed and transparency, we have built a robust protocol for trustworthy and decentralized casino gaming ecosystem which links participants in real time.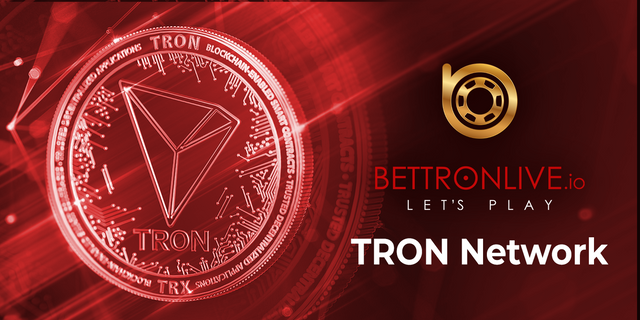 WHY TRON NETWORK?
The TRON network is a decentralised protocol — one of the largest blockchain-based operating systems in the world.
It provides a scalable platform for a global entertainment system.
Other decentralised applications (DApps) can be built to leverage the same resources.
TRON network blockchain is primarily focused on entertainment and gaming products which is steadily moving
towards mass adoption of blockchain technology.
It is well-suited for decentralised gaming platforms .
It is safe and cheap.
It is fair and transparent.
It has a high-performance network.
TRON promotes a fair and transparent mechanism for DApp development and deployment.
It currently has the largest number of new Dapps, most transactions and most active users.
Check out Justin Sun's Twitter post: https://twitter.com/justinsuntron/status/1146318931071684609
According to 2019 H1 Dapp Market Report — by @DappReview, #TRON has the largest amount of new DApps(414). It is 53 more than #ETH(361). Also, TRON has the most active users(710.7K), about 190K more than #EOS(520.9K). #TRX $TRX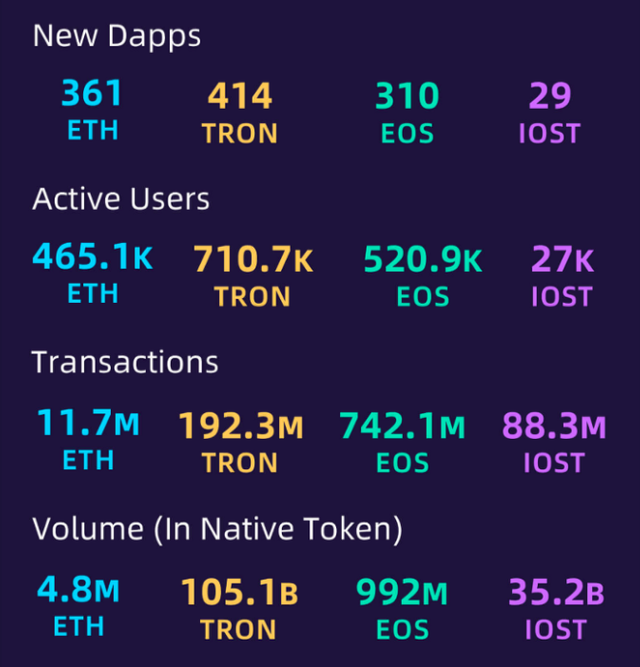 The current estimate of the market for online casinos, digital entertainment, sports betting platforms and similar ventures is close to $1 trillion. And decentralised applications are increasingly gaining a share of this market. Clearly, TRON has the biggest share of the pie.
A huge benefit to applications published and run on the TRON network is that all users have an equal opportunity to earn money from the success of their projects. Content on the platform remains decentralised, giving equal access and opportunities for participation to everyone.
All BetTronLive games will be governed by TRON network's principles of providing a source of safe and predictable income to token holders.
For more updates and live chat please visit and join our active telegram community: https://t.me/BetTronLive
Keep updated on announcements:
https://t.me/BetTronLiveANN
Visit our Website:
https://bettronlive.io/
Whitepapers & Summaries (Multilingual):
https://bettronlive.io/documents.php
Follow us in our social media:
Twitter: https://twitter.com/bettronlive
Reddit: https://www.reddit.com/r/BetTronLive
Facebook: https://www.facebook.com/bettronlive/
Instagram: https://www.instagram.com/bettronlive/
Medium: https://medium.com/@bettronlive
Pinterest: https://www.pinterest.co.uk/bettronlive/
Youtube: https://www.youtube.com/channel/UCxNpc_WniZ7iFYSTW1ppJ7g
BTT Ann: https://bitcointalk.org/index.php?topic=5155822
BTT Bounty: https://bitcointalk.org/index.php?topic=5159675.msg51639765#msg51639765
#BetTronLive #RAKE #bounty #trondapp #TRON #trx #Trondapps #casino #onlinecasino #gaming #onlinegaming #onlinebetting #sportsbetting #dice #slotmachine #baccarat #bingo #poker #FOMO #jackpot #mining #wager #btc #alts #bitcoin #altcoins #cryptocurrency #blockchain #livedealers #dealers #players #winner #model #dividends #earn #2M #prize