Tommy On Luton Terrorist And Poisonous Nationalism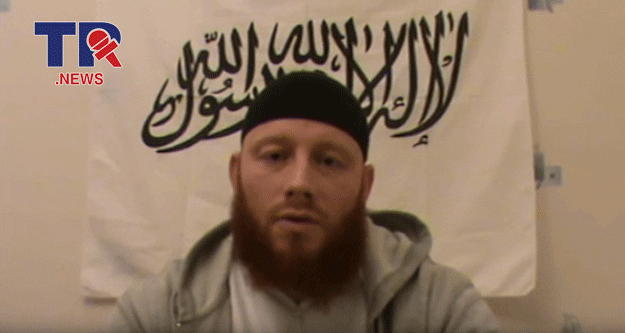 Islamists are natural anti-Semites - as are some "self-described" Nationalists. Tommy On Luton Terrorist And Poisonous Nationalism.
Cowardly Ginger Convert
Ibrahim Anderson is another recently released disciple of notorious Al Muhajiroun hate preacher Anjem Choudary. In August 2014 he and another Lutonian ISIS loving jihadi wannabe (Shah Jahan Khan) set up a
"Dawah"
stall near the Oxford Circus Top Shop in London.
For more than two hours, the pair of ISIS supporting scumbags proselytised and encouraged passers-by to "support a proscribed organisation". The pair of Muslim terror-supporting degenerates were eventually rumbled by two Shia Muslim girls, shortly after that they were arrested.
Counter-terrorism officers raided Ibrahim's home, and they found a notebook computer which had three images forming "part of a set of instructions for travel to Syria to support jihad". During the court case, Anderson (without legal representation) gave a stunning defence and said:
"I have been brave enough to come and fight my corner because I know I am innocent and have done nothing wrong."
Anderson and Khan were then sentenced for their promotion of
"ISIS Dawah"
at the Old Bailey.
Judge Kramer QC said the danger posed by inviting support for Islamic State was "often to young people who are lured to Syria and Iraq and to a potential death". Anderson was sentenced for three years. Khan was sentenced to two years imprisonment for his part in the degenerate public proselytisation.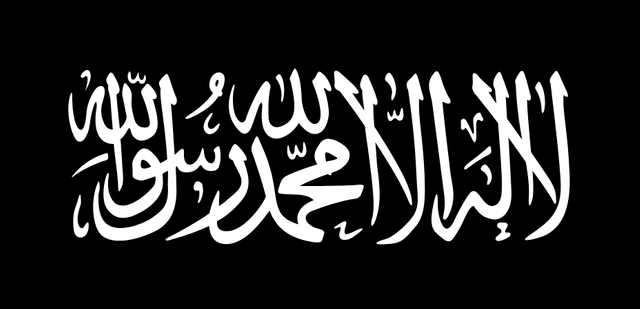 The Black Flag Of Jihad
Grubby Al Ghurabaa
In June 2014 then immigration security minister James Brokenshire confirmed that Anjem Choudary's proscribed Al Muhajiroun would no longer be able to carry on glorifying terrorism "
by operating under alternative names"
.
The various proscribed transmutations of Al Muhajiroun were known as:
Need4Khilafah
The Shariah Project
The Islamic "Dawah" Association
The Saved Sect
Islam4UK
Al Ghurabaa
And finally Muslims Against The Crusades
You can find that information by clicking HERE.
Since Ibrahim got released from prison, he has "reverted" to his usual retarded extremist online self by posting on Facebook a prayer mat with an AK-47 which "bigged up" the beardy weirdy Mujahideen.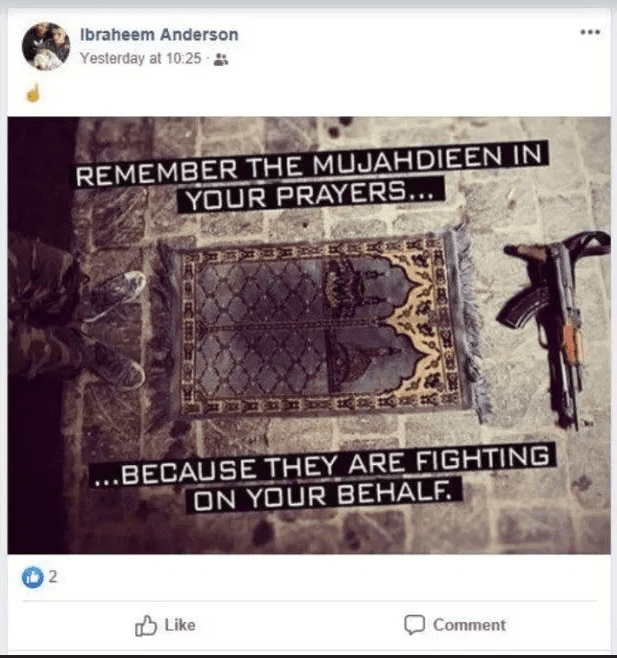 Ibrahim Anderson's Mujahideen Post On Facebook
Ibrahim also posted a "cure for paedophilia", we have yet to confirm whether it was meant for his prophet inspired child-raping co-religionists or not.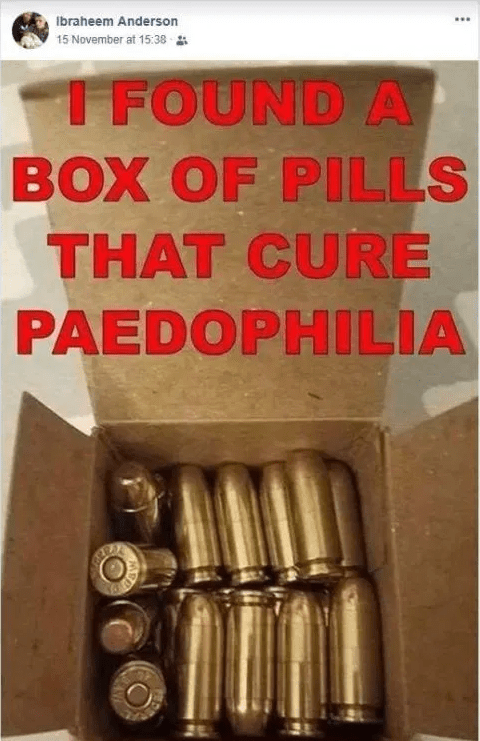 Ibrahim Anderson's Paedo Post On Facebook
After taking a look at his Facebook profile, Ibrahim has removed those posts after the Sun exposed his "lapse of concentration while on probation". Posting extremist propaganda might not reflect too well on him in the court of public opinion, and the courts at the Old Bailey.

Historical Hysterical Hatred
Ibrahim (formally "Roger") is a reverted ginger-minge jihadi wannabe; he has thus far failed to get himself killed fighting jihad abroad although he's more than happy to encourage others to do that for him, that's about the size of the man. Ibrahim does have a past with Tommy, he never liked the fact that Tommy took the black flag of jihad from his pre-pubescent poppy burning Islamic rage boyfriends.
Ibrahim also never much liked the fact that a couple of pissed off patriots, sick to the back teeth of Muslim child grooming, terrorism, and islamification, had the audacity to pop into Luton Town for a quick pint and speak to those points in his yard.
Below you can watch the cowardly ginger convert's brilliant video production hating on the EDL while also calling for Great Britain to become a backward, dhimmified, subjugated, sharia-compliant cesspool of Islamic literalist
"enlightenment".
WARNING - this video could turn you into a dribbling mess.


One day Ibrahim and some of Anjem's former boyfriends walked to Tommy's home, making threats along the way. Tommy and others who were with him documented the altercation at the time. Ibrahim, given his well-known love for Islamic extremism and his gay
"boy crush"
on Anjem, made
"credible"
threats against Tommy and his family. Tommy, rather than being a victim, was the perpetrator of a terrible offence. Meeting a baying mob of threatening jihadis outside his home proved to be enough to justify his arrest as you will see in the video below.
You can read more about that HERE.

Poisoned Nationalism
We finish with yet
"another" unambiguous message
- to all those ethno-nationalists who only love white skin. Take your shitty racial hatred and superiority, your compulsive, obsessive, infantile Jew-hatred, and your sieg heiling shite that only serves to poison Nationalism, and do one!
A love for nation is not predicated on skin colour; it never has been and never will be.
Islamism and Nazi'ism are opposite sides of the same coin.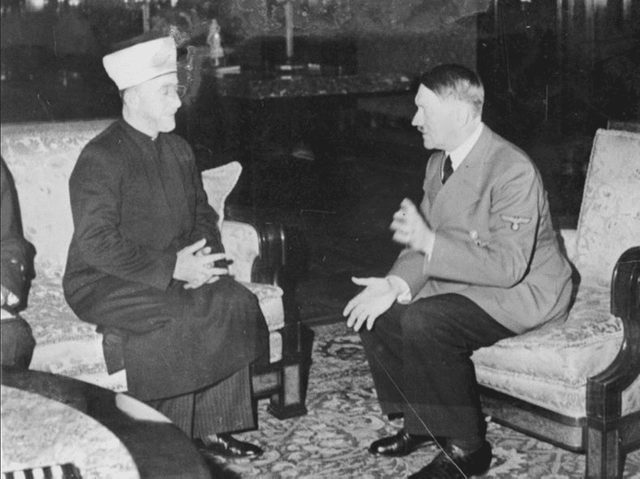 Hitler And Palestinian Grand Mufti Haj Amin el Husseini
---
Posted from TR.News with SteemPress : https://www.tr.news/tommy-on-luton-terrorist-and-poisonous-nationalism/
---