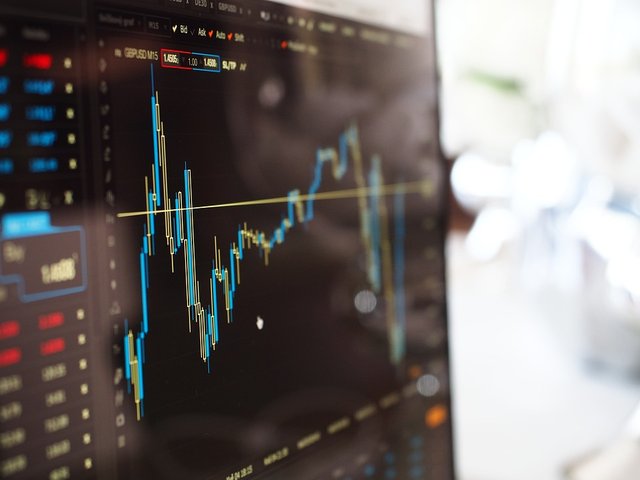 The crypto markets have been tough for anyone who's been in since earlier this year around the end of December/Early January timeframe.
Those who got into crypto with the idea that they'd get rich quick and then get out mentality are those who are bleeding money and many of those same people have decided to cash out their losses and leave the crypto space forever.
It's sad to see, but it's an obvious factor in any market. When people make money, some are going to lose as well. Life is all about give and take and sometimes, ruthlessly so.
If you've continued to stay in the crypto markets and do your best to keep an optimistic outlook, then you're one of the strong few.
Hopefully that also means that you have cultivated a certain mindset about crypto.
A mindset that crypto is not about getting rich as fast as possible, but about the future.
Crypto and the technology (blockchain) that underpins it, has not only the potential to change the future, but to rewrite the fundamental rules of our society.
Crypto can change everything ranging from education to finance to traveling to writing to the medical industry... You name it and there's some sort of crypto possibility in it. Maybe one that's been thought of and maybe one that is unknown.
Crypto is full of opportunities. That's one of the many things that I love about the space. People are passionate and the passionate projects and platforms are the ones that shine through.
If you want to change your life and play a role in building a better future, then crypto is for you.
If you want to get rich quick. Then get out now. Crypto is dangerous for people seeking a quick profit, as the market moves in the past 24 hours can attest!
---
On STEEM
This is where a major advantage of Steem and hodling STEEM tokens comes into play.
Steem is an entirely different beast in the crypto game. If you're active on Steem and you invest both in STEEM tokens as well as proliferating content on the platform, then you can actually earn an income while also participating in the long-term gains of the crypto markets.
Earning more STEEM is one of the best past times as we wait for the market to rally. Nobody knows how long it may take for the market to rally upwards, but what we can do is prepare.
We can prepare by learning everything we can about our investments and making informed decisions.
Years of investing in general and months of research of the Steem blockchain have taught me that this is one of the best opportunities for investors right now.
Steem is a truly unique platform and the opportunities on here are endless. It started with content and now the applications are continuing to widen which means more and more opportunities are being created.
Don't sleep on them. Be ready, be prepared and always keep your eyes forward. Continue to learn as much as you can and be as informed as possible! That's how you win in the crypto game. Patience, friends!