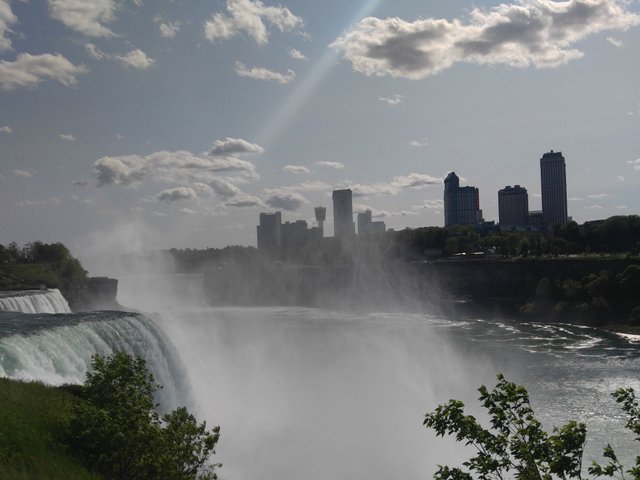 Buffalo-Niagara Falls
Buffalo is an amazing place. It is close to Niagara falls and is the hometown of the original buffalo wings. When I went to Buffalo there was a restaurant that was originally making buffalo wings. It was called the Anchor Bar and it was so original and even had an amazing gift shop, but I didn't like any of them. But I did like something at Anchor Bar, the buffalo wings. We were sitting and looking at the menu and got 10 pieces of mild and another 10 pieces of spicy wings. We would have got the suicidal wings but my family was too scared and didn't get them. It took a medium amount of time when the wings got to our table, but if they took time, that means that they put effort into our food and everybody else.
When the food got to our table it smelled like spices and effort. It looked like this and had celery! It was the most ridiculous thing on the plate. The wings were like a bite into heaven and was so good. I ate like 12. The ranch made it way better and the spicy wings were not spicy to me. It was really just mild wings and the mild wings were normal wings. Actually after eating the wings my family wanted to try the suicidal wings because spicy was mild. But anyway the wings were so good.
I recommend anyone who likes wings go there because it is like heaven. Also you can even bring the spiciness home with the original sauces. Anchor Bar was so good because it was so original and just so good. No buffalo wings restaurant could be that good. After Anchor Bar we went to American falls and was so pretty I took a picture of it and it is my lockscreen and so many people were attracted to it and a lot of immigrants were there to see the Niagara falls and feel its mist.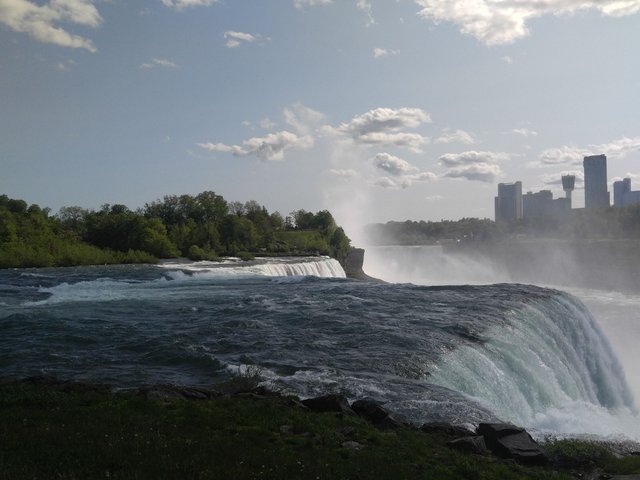 Next, we went to the gift shop and bought stuff for me, my brother and my dad. I bought a shirt, my brother bought a long sleeve shirt and my dad bought a shirt. After we bought everything we went the Canadian side and went to our beautiful fancy hotel. It was so good, especially our sight on the window. It looked so beautiful and when we went to sleep we saw the horseshoe fall lit it up and it looked like a rainbow and was continuously changing colors.
Our hotel that we went to was Embassy Suites. There was a gift shop below embassy and had amazing shirts and also is rooting for the Toronto raptors who actually won their first championship. When we got to the hotel we automatically saw the horseshoe falls. After we unpacked we went to it and it was such a long walk. It was probably the longest walk I've walked. After that we were done and rode down to the falls but cost money. Niagara was so pretty and my mom checked off her bucket list my seeing the Niagara Falls.
---
Buffalo-Niagara falls

This is posted on trips.teem