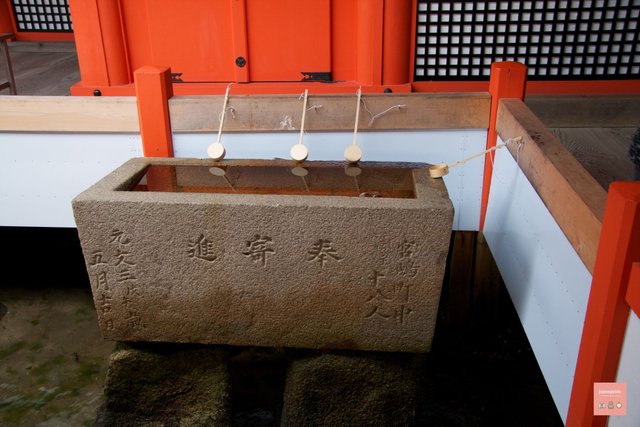 Hi Steemit Friends,
When you visit a shrine in Japan, you would see at the entrance normally a purification fountain. There are wooden ladles there for you to scoop the water into your hands to rinse your hands. Some people will even rinse their mouth. Please remember don't use the ladle and put the water in your mouth because that is not the right etiquette.
At Itsukushima Shrine, you can see there is a really big purification fountain. It has been there hundreds and thousands of years. Like all shrines in Japan, remember all the rules above. Like in the photo, you can tell that the ladles are pretty new as there are many visitors that come to visit and they change them regularly unlike the ones at other shrines we have been to. Also there is a cord to prevent them dropping down in the water.
Hope you enjoy this part of Itsukushima Shrine.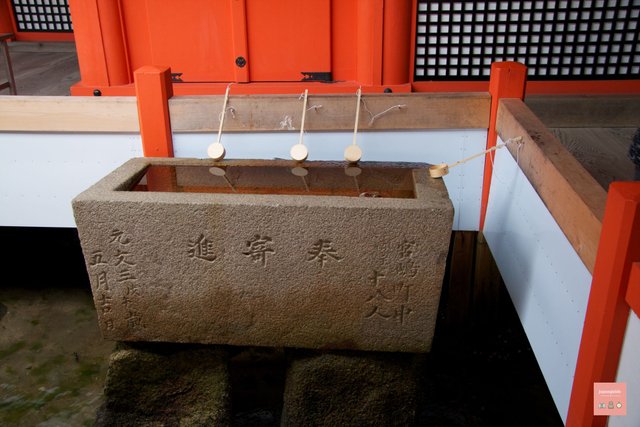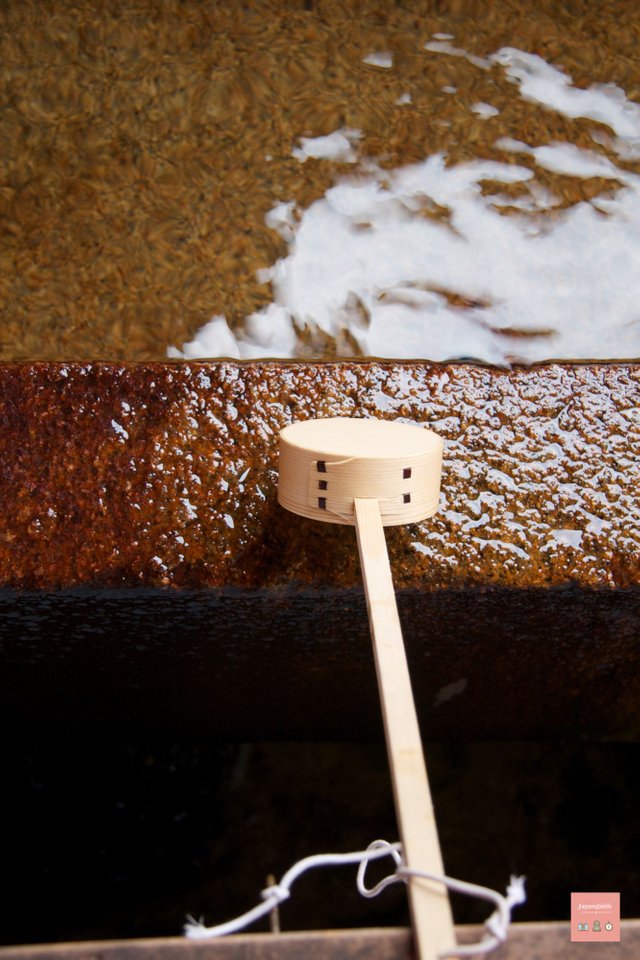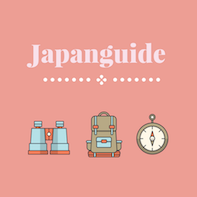 ---
Purification fountain at Itsukushima Shrine

This is posted on trips.teem