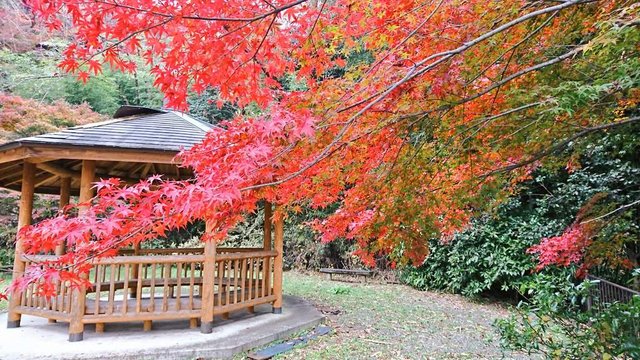 Hello steemians!
I am RYO!
This is a trip on November 26, 2019!
I visited the shrine to see the autumn leaves!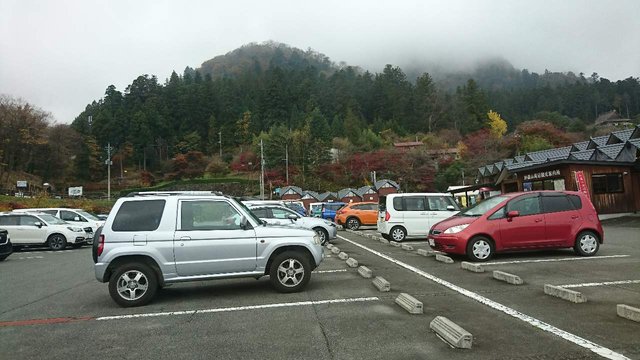 Japan in 2019 was very rainy, and there was fog on the mountain that day as well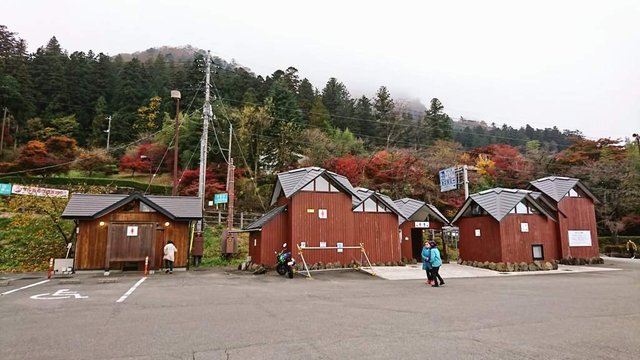 But the leaves were turning very beautiful red!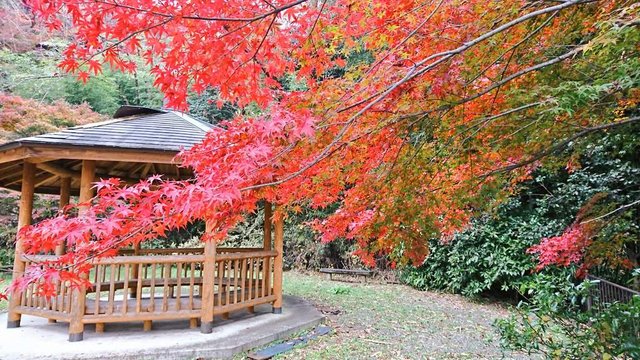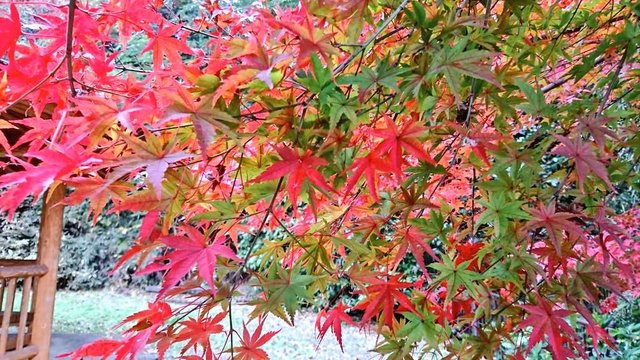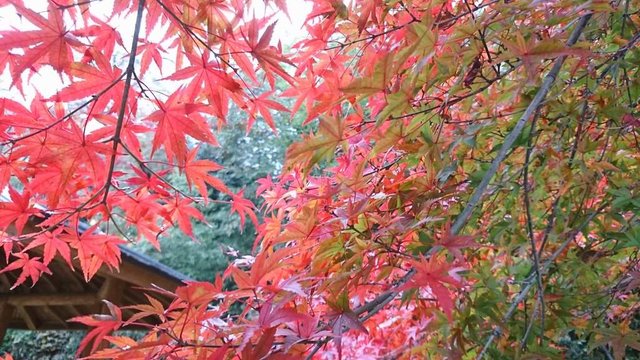 This place is a mountain so the air is very beautiful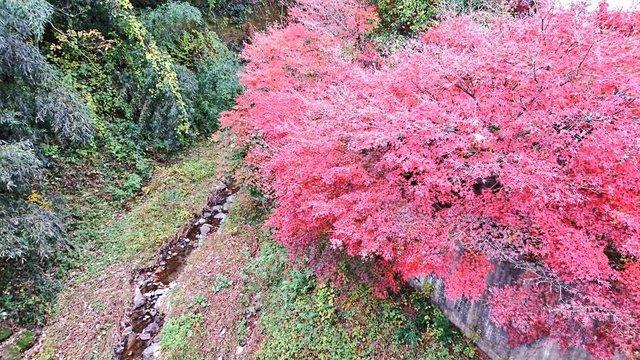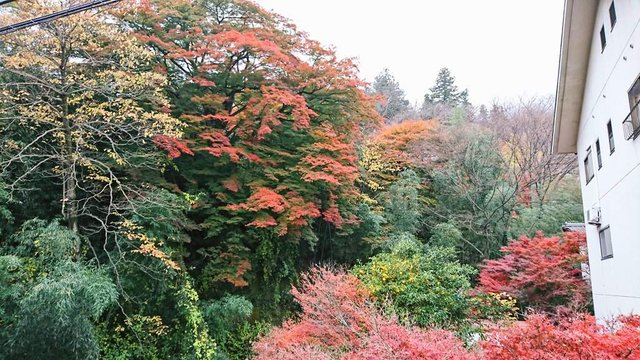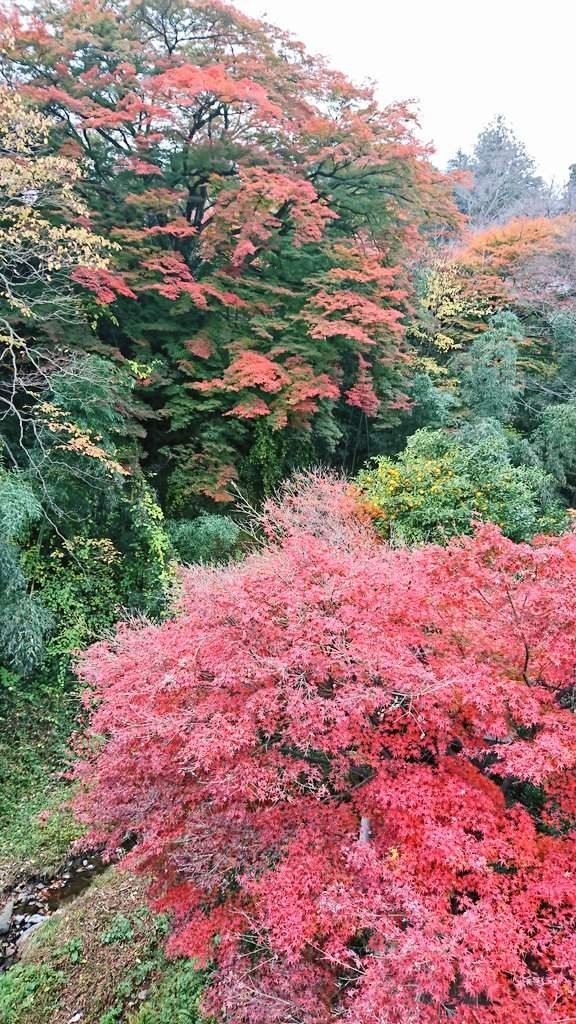 I previously posted about this shrine,
But this is my first visit to this shrine in the fall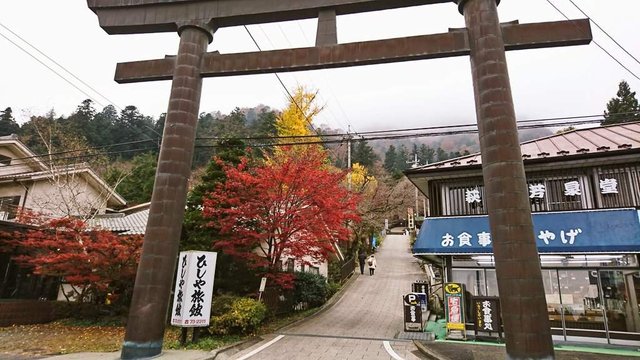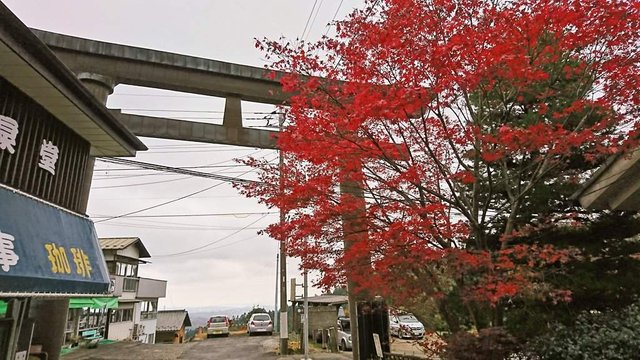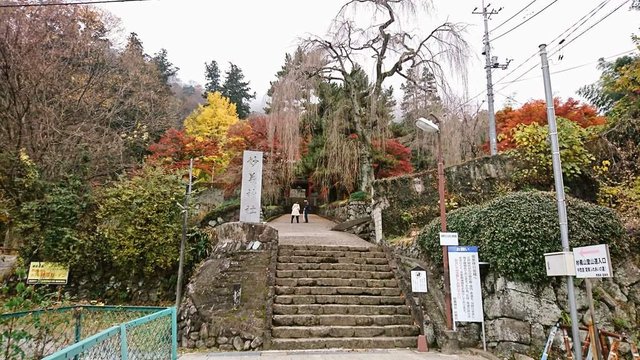 There are many beautiful autumn leaves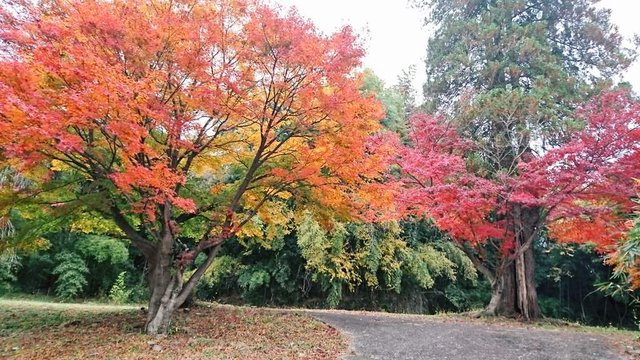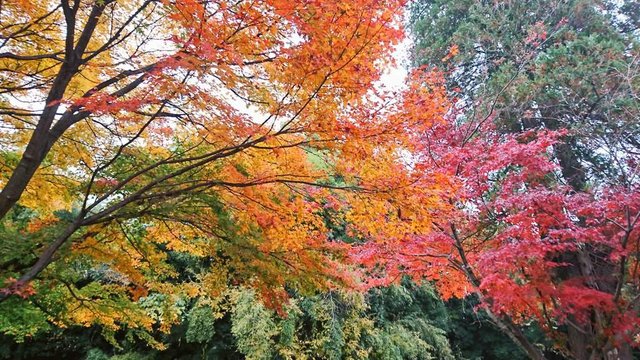 Beautiful…😍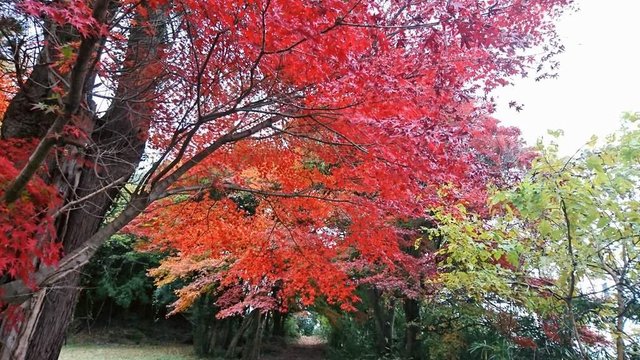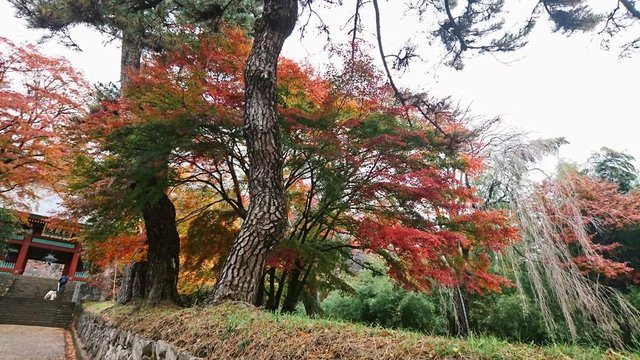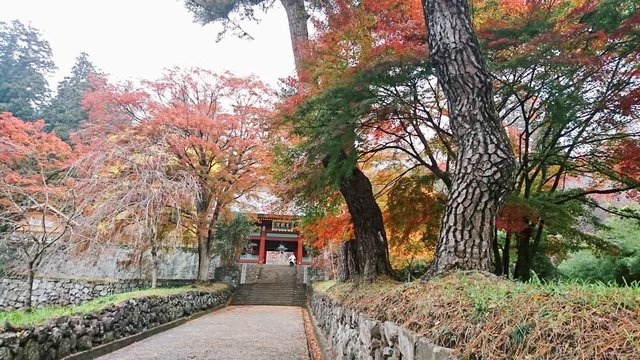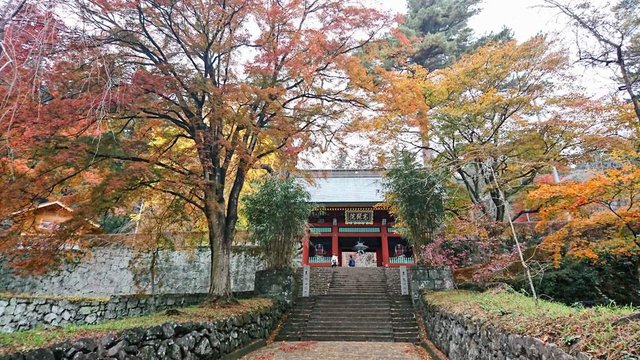 The pine trees are also big↓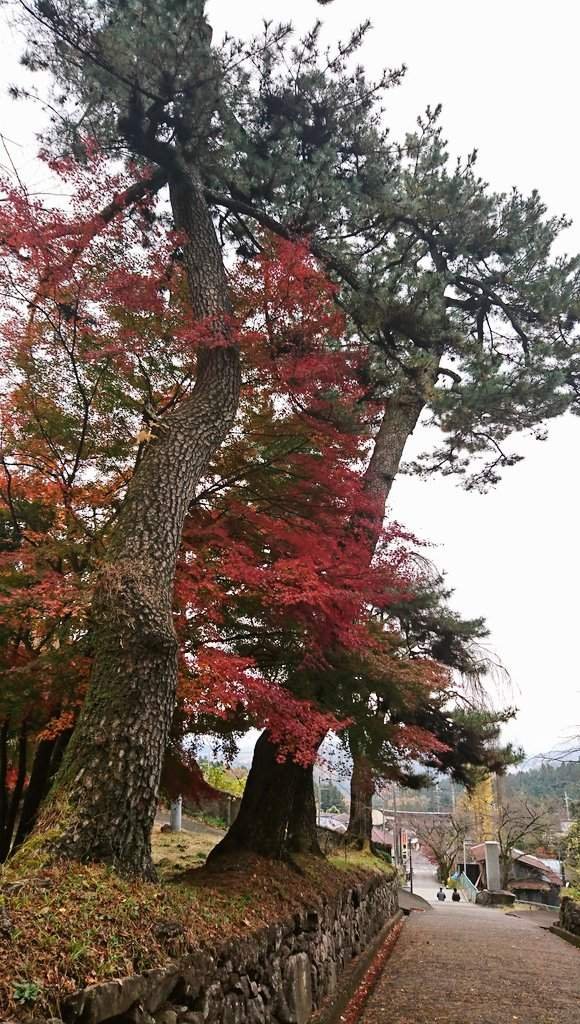 This place is a shrine, but in the past Japan was a fusion of shrines and temples.
This gate is from a temple↓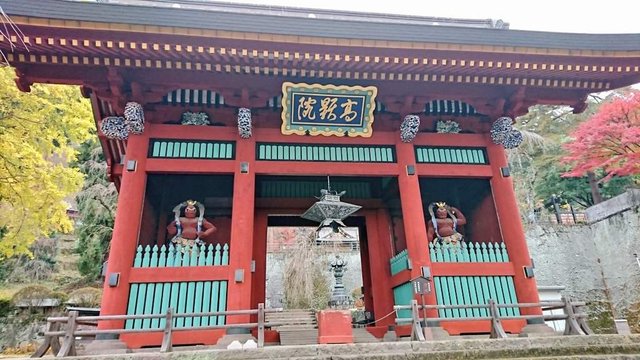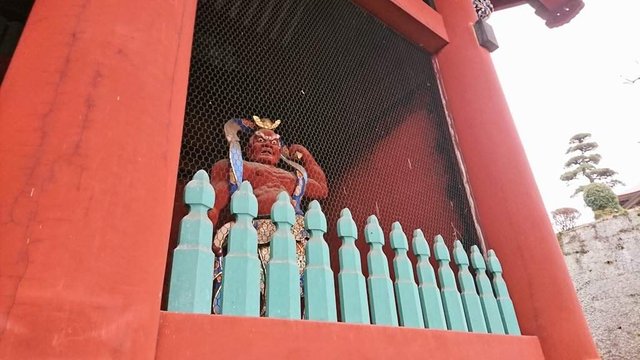 This place has so many stairs↓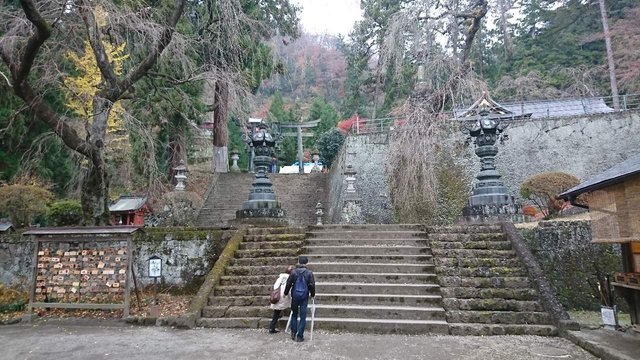 Big ginkgo↓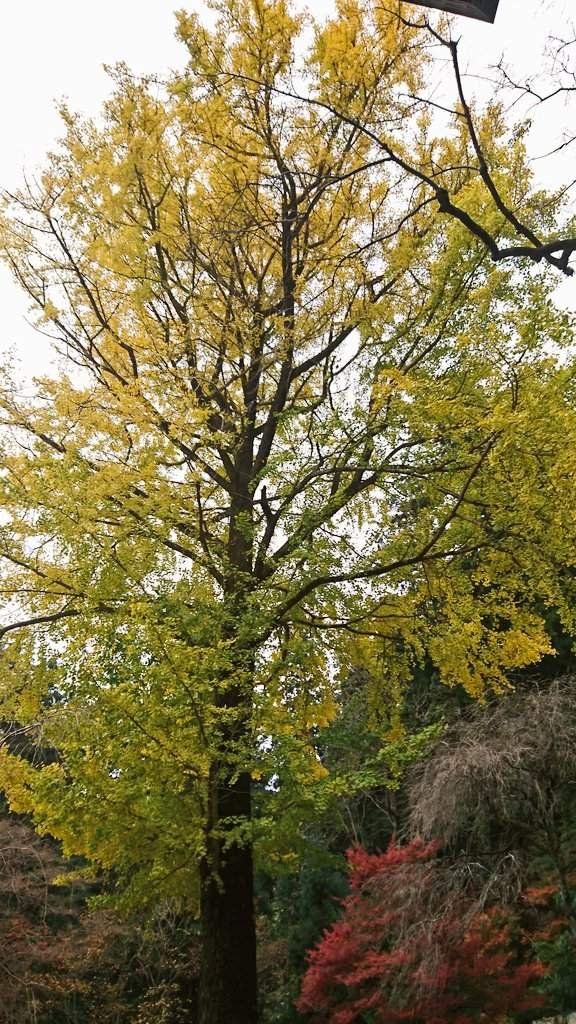 There is a shrine above the stairs↓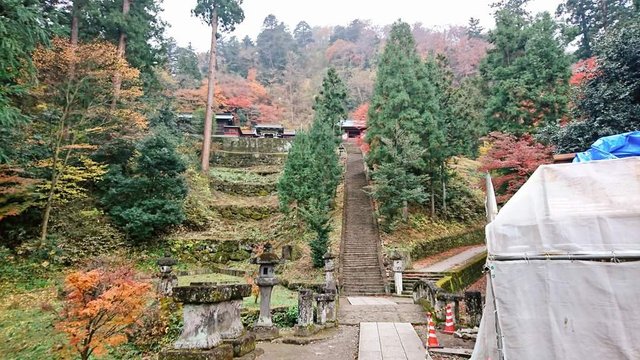 There are other shrines along the way↓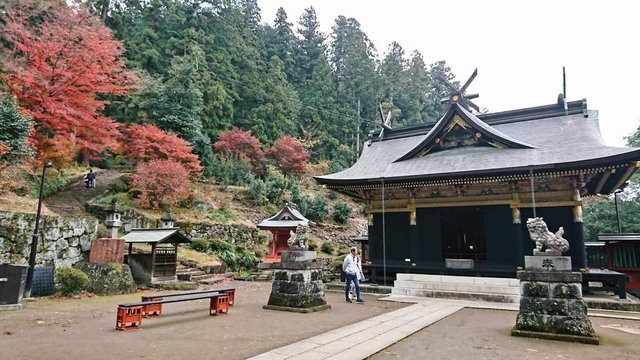 It is interesting that in Japan one shrine has many other shrines😃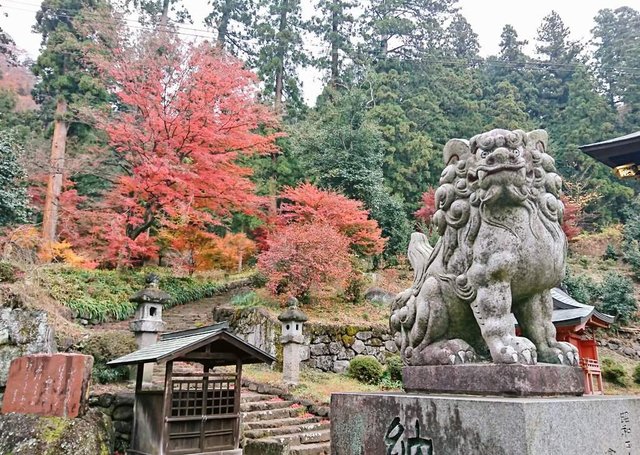 I climbed the stairs on the side.
It is a "easy slope"↓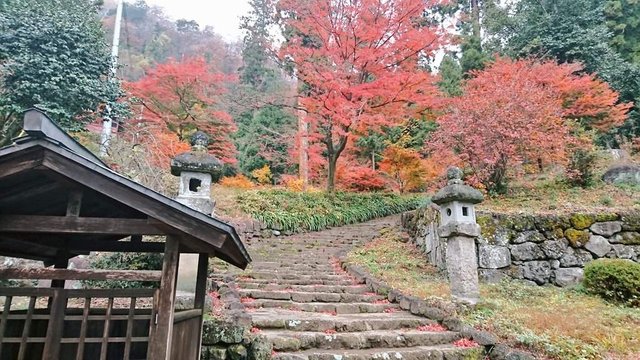 It is also small shrine↓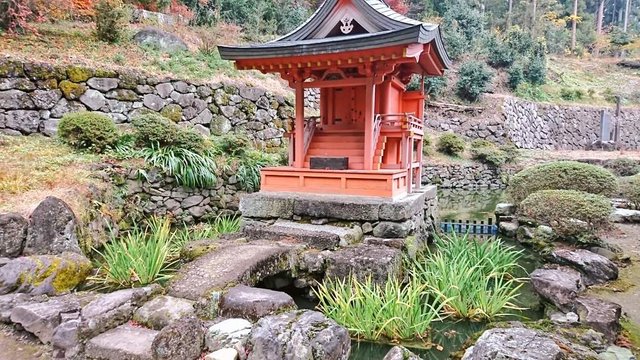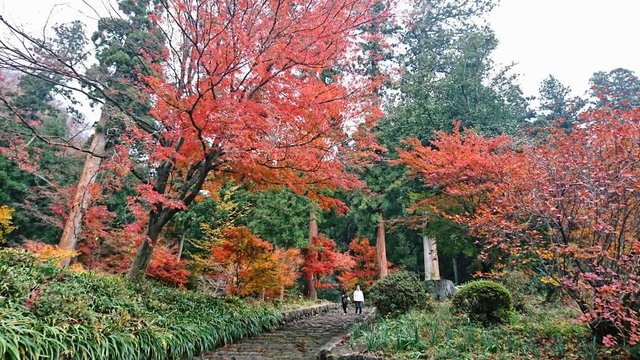 Beautiful autumn leaves scattered on the ground↓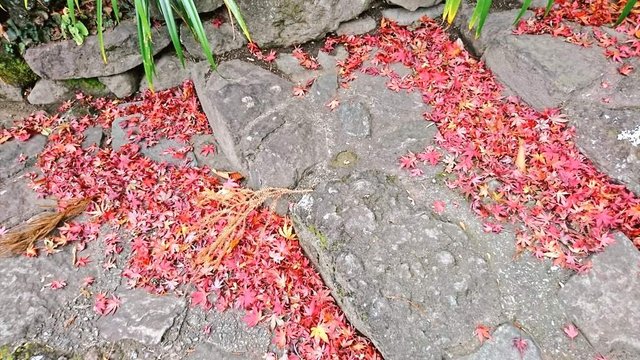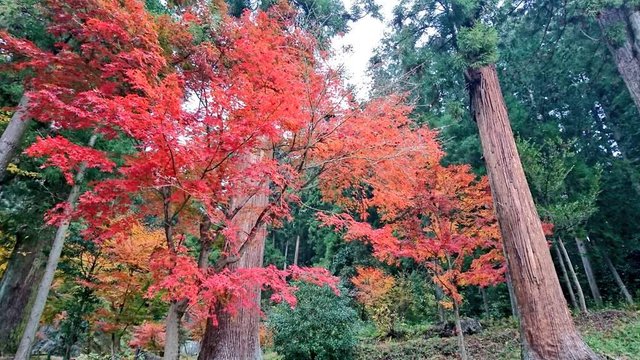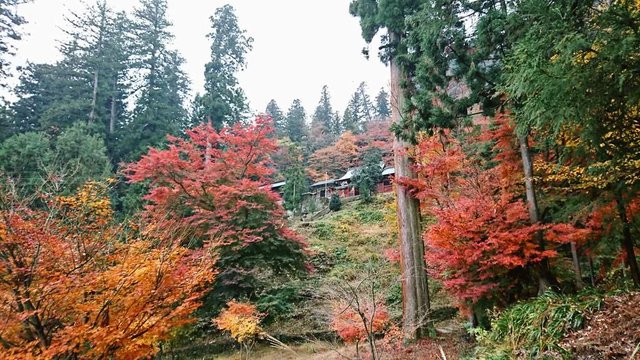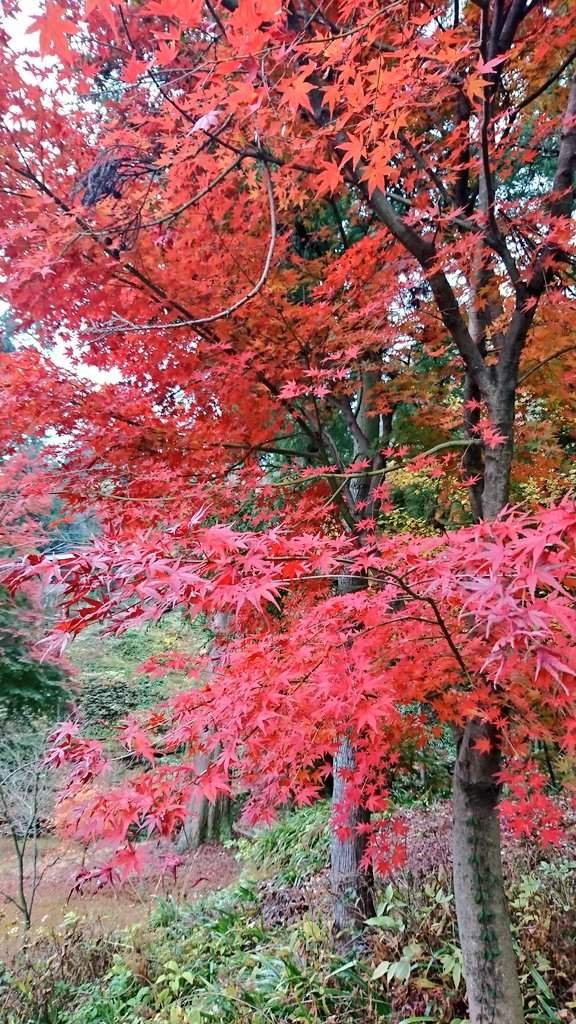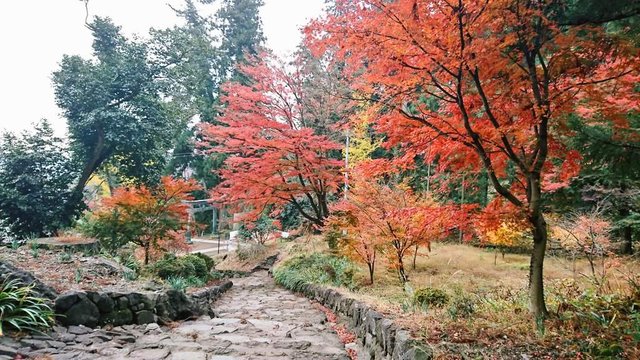 This tree probably doesn't turn red because bad "sunlight"↓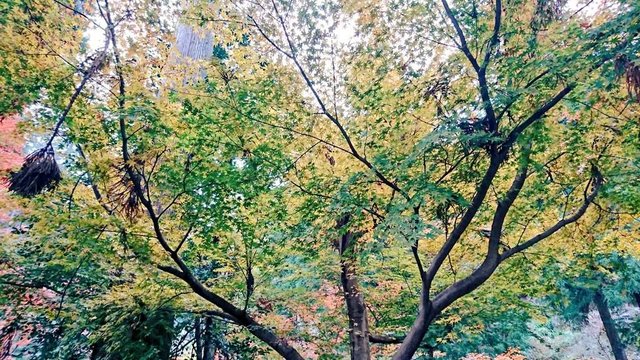 But I thought the green and yellow leaves were also beautiful😄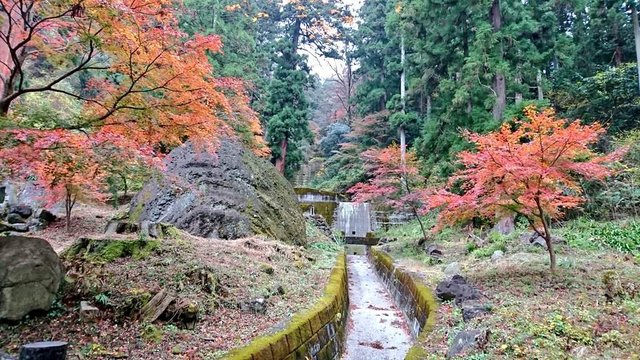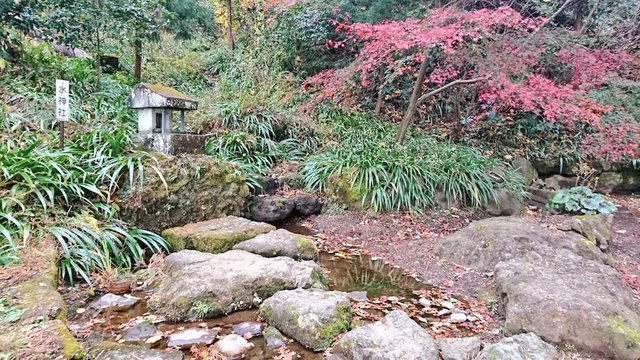 Shrine above the stairs↓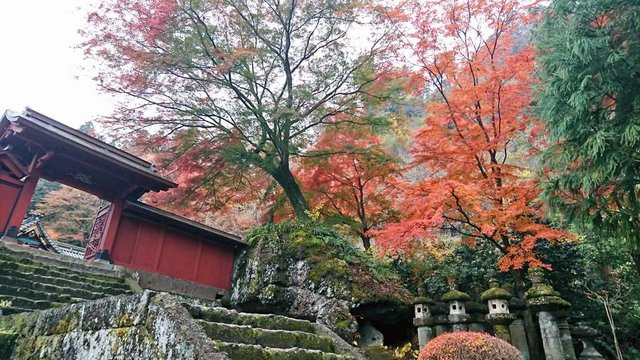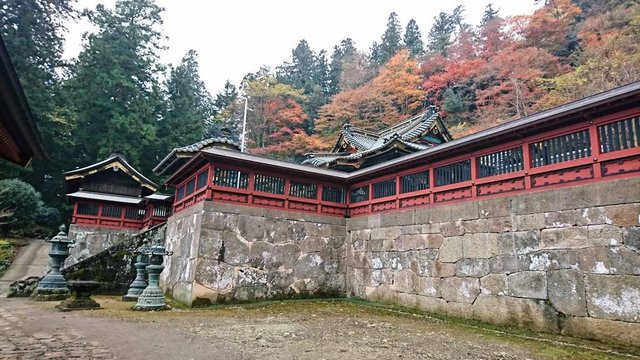 Anyone climbing this stairs will be short of breath😂↓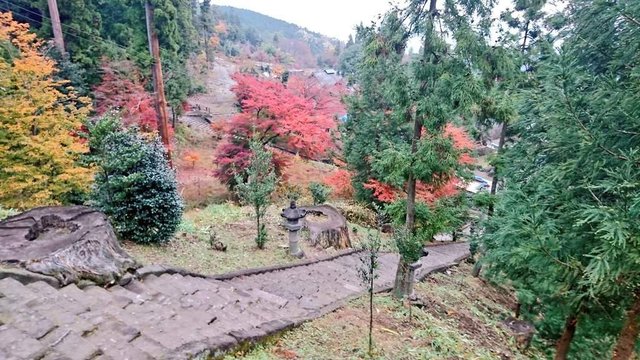 If the weather is fine, can see distant views↓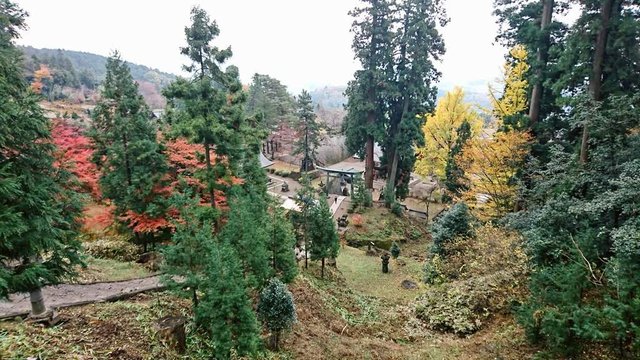 There is a shrine when pass through this entrance↓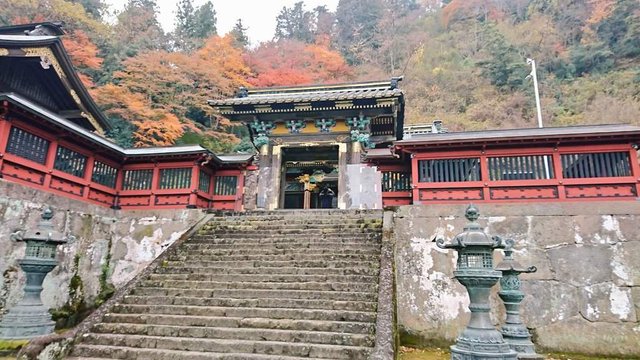 This shrine names "Myogi-shrine"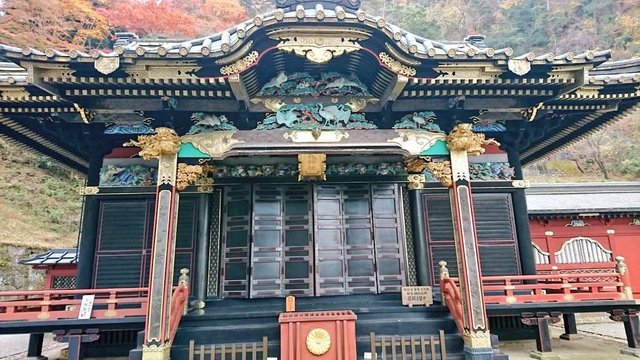 Shrine with beautiful decoration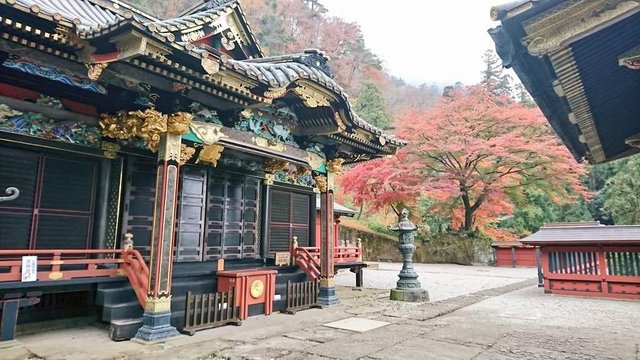 Golden dragon↓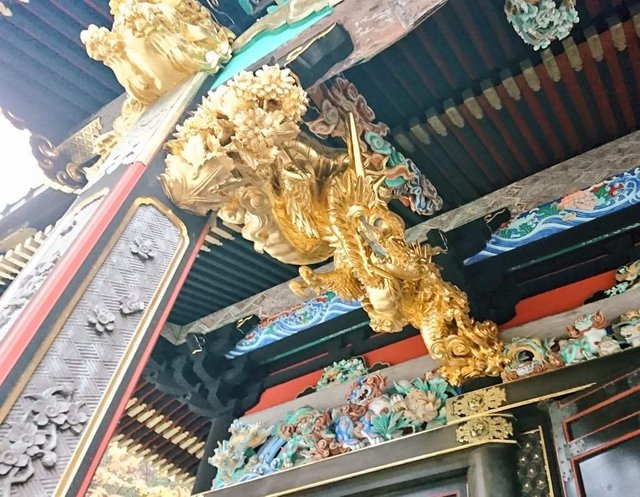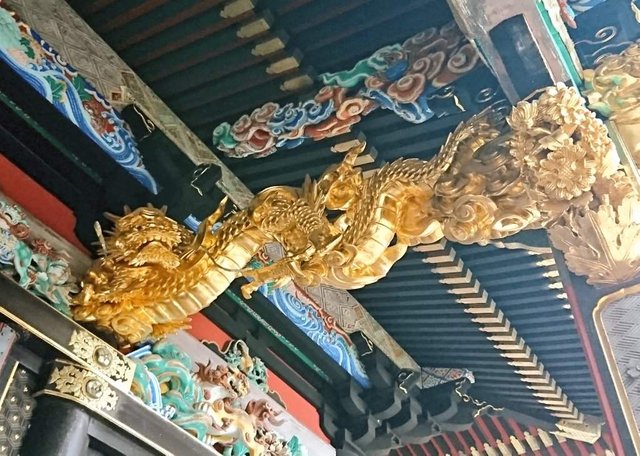 I have described this shrine in detail in the past.
This is a wonderful shrine with over 1500 years of history😊↓
https://partiko.app/ryo-6414/tt20190330t120551450z?referrer=ryo-6414
Autumn leaves nearby to the shrine↓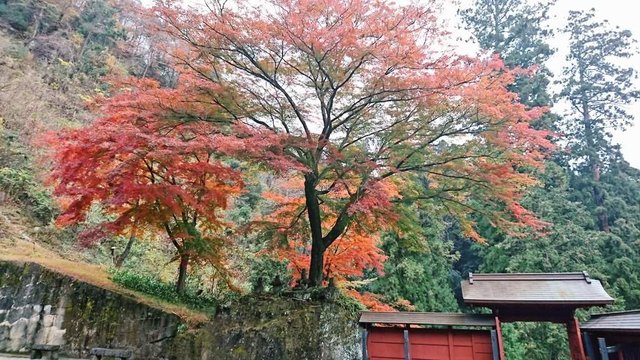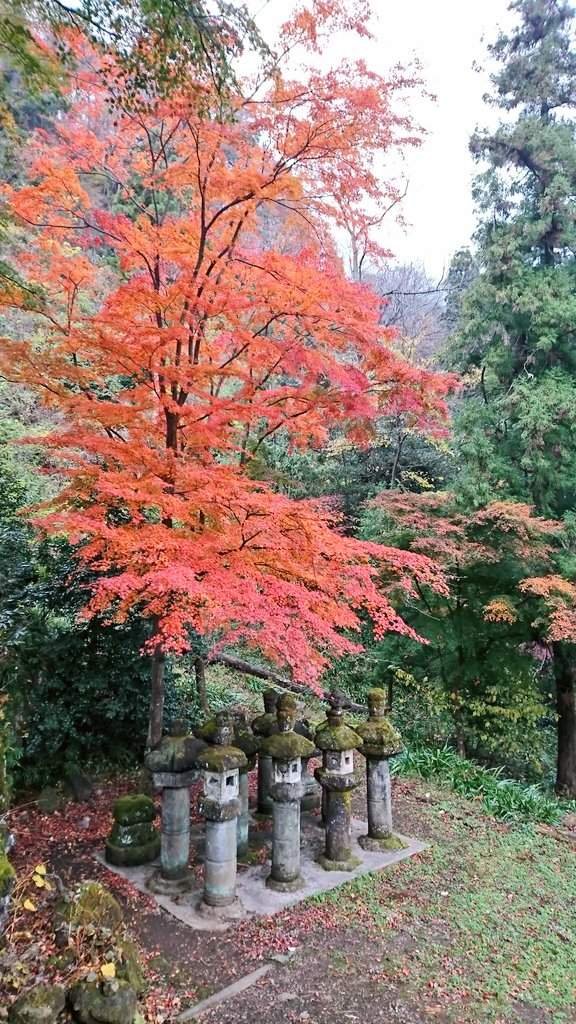 There is a lot of moss↓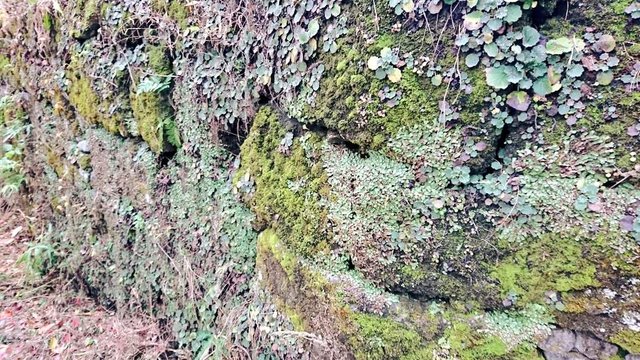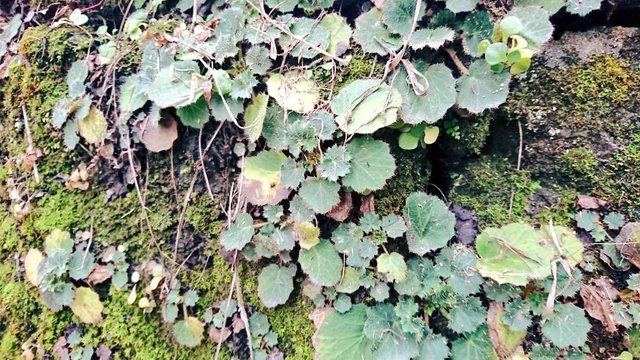 I love moss! very cute!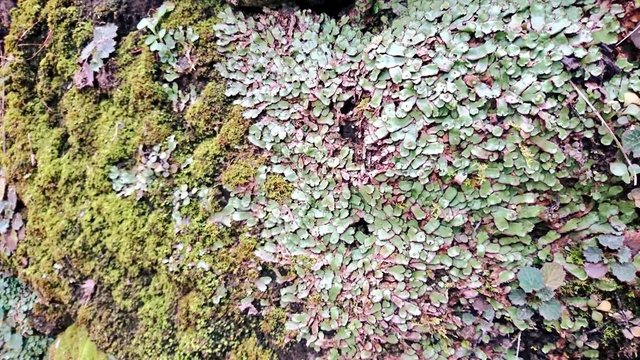 And there was a place where lanterns are displayed.
But there was a Guardian↓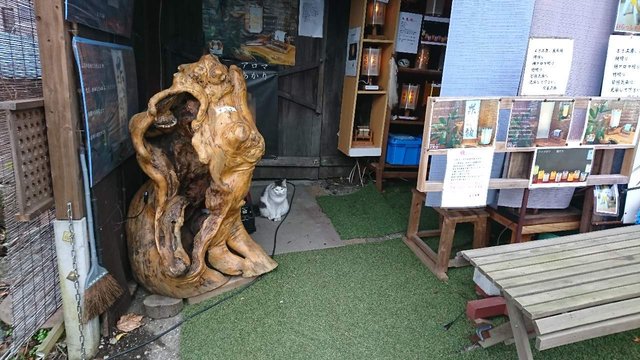 😆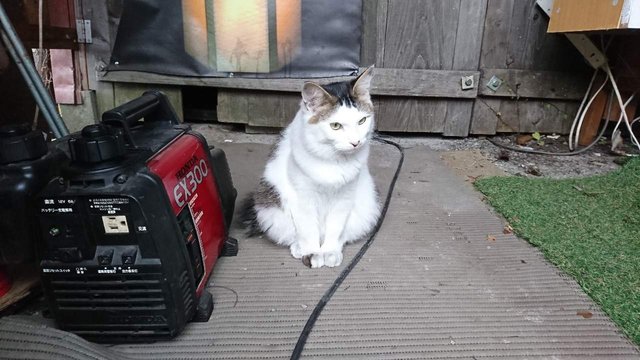 There were many lanterns in old Japan.
Although very few now, in the -Jingi- era there were lanterns everywhere in the city.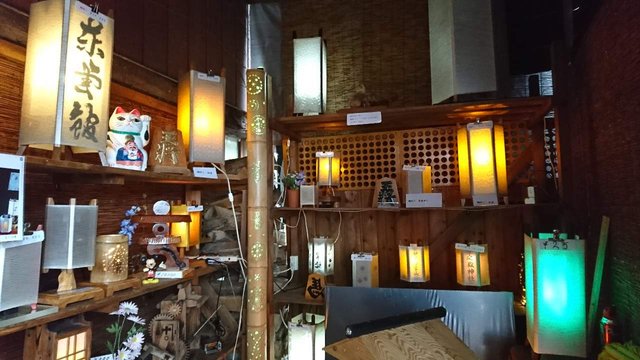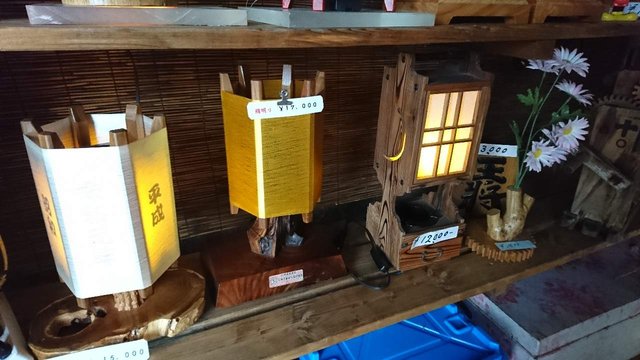 I said goodbye to the Guardian😆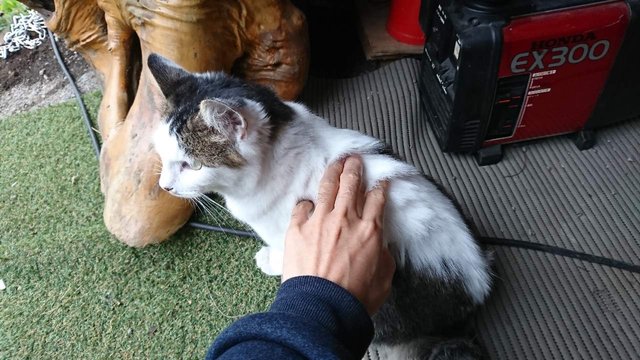 And I went to a hot spring just near the shrine!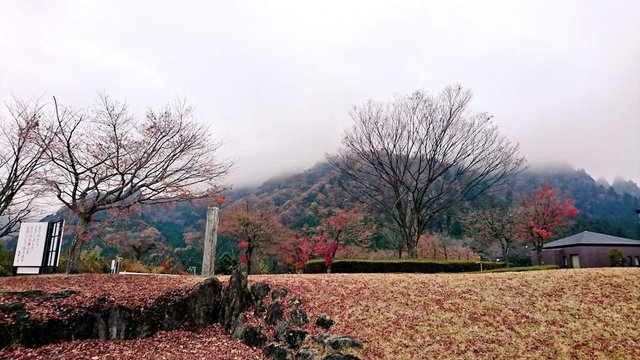 This place (Gunma Prefecture) is one of the places with the most hot springs in Japan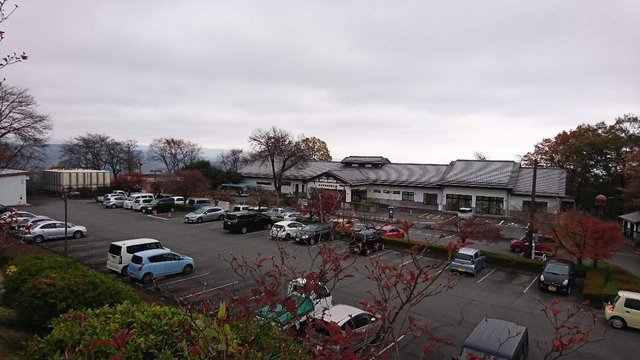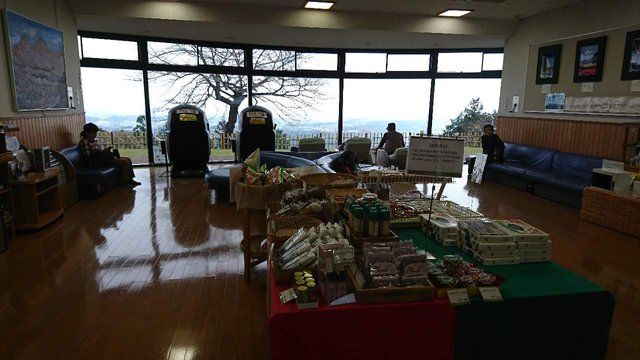 This place is almost at the top of the mountain so the scenery is really beautiful!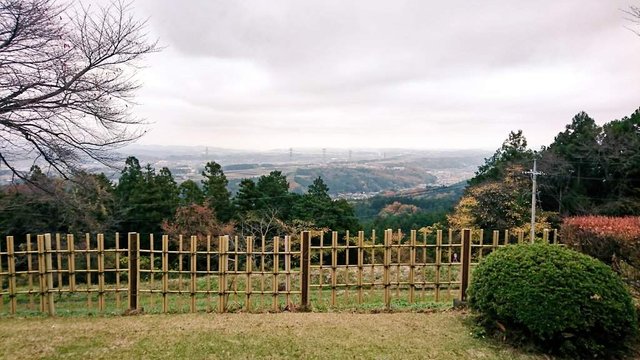 The weather was not so good, but I enjoyed the best trip!
Thank you for reading!
Arigatou gozaimashita!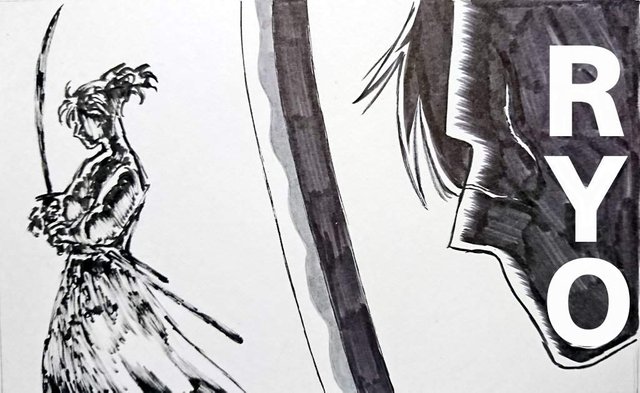 Have not you seen the -Jingi-仁義 series yet?
My Original Samurai manga -Jingi-仁義 can be seen here!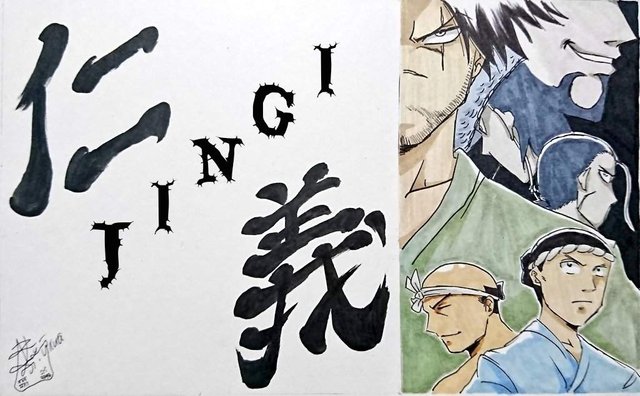 Chapter 1-2-3-4-5-6
https://partiko.app/ryo-6414/my-original-samurai-manga-jingi-chapter1-2-3-4-5-6?referrer=ryo-6414
Chapter7
https://partiko.app/@ryo-6414/the-samurai-manga-jingi-chapter7-grqawewf
Chapter8
https://partiko.app/@ryo-6414/the-samurai-manga-jingi-chapter8-ttoreio0
Chapter9
https://partiko.app/@ryo-6414/the-samurai-manga-jingi-chapter9-hsqg1hln
Chapter10
https://partiko.app/@ryo-6414/the-samurai-manga-jingi-chapter10-ndtrvpio
Chapter11
https://partiko.app/@ryo-6414/the-samurai-manga-jingi-chapter11-u1uou8kh
Chapter12
https://partiko.app/@ryo-6414/the-samurai-manga-jingi-chapter12-amvjv9zp
Chapter13
https://partiko.app/@ryo-6414/the-samurai-manga-jingi-chapter13-bmpvkucw
Chapter14
https://partiko.app/@ryo-6414/the-samurai-manga-jingi-chapter14-ei5ga7kk
Chapter15
https://partiko.app/ryo-6414/the-samurai-manga-jingi-chapter15-bzsgcipn?referrer=ryo-6414
Chapter16
https://partiko.app/ryo-6414/my-original-samurai-manga-jingi-chapter16-2erk8o7d?referrer=ryo-6414
Chapter17
https://partiko.app/ryo-6414/my-original-samurai-manga-jingi-chapter17-zkggrwuu?referrer=ryo-6414
Chapter18
https://partiko.app/ryo-6414/my-original-samurai-manga-jingi-chapter18-gs27fsdh?referrer=ryo-6414
Chapter19
https://partiko.app/ryo-6414/my-original-samurai-manga-jingi-chapter19-lrnweqqi?referrer=ryo-6414
Chapter20
https://partiko.app/ryo-6414/my-original-samurai-manga-jingi-chapter20-2en9sfrq?referrer=ryo-6414
Chapter21
https://partiko.app/ryo-6414/my-original-samurai-manga-jingi-chapter21-vu8lonac?referrer=ryo-6414
Chapter22
https://partiko.app/ryo-6414/my-original-samurai-manga-jingi-chapter22-5fusqjsh?referrer=ryo-6414
Chapter23
https://partiko.app/ryo-6414/my-original-samurai-manga-jingi-chapter23?referrer=ryo-6414
Chapter24
https://partiko.app/ryo-6414/my-original-samurai-manga-jingi-chapter24?referrer=ryo-6414
Chapter25
https://partiko.app/ryo-6414/jyjmg-my-original-samurai-manga-jingi-chapter25?referrer=ryo-6414
Chapter26
https://partiko.app/ryo-6414/my-original-samurai-manga-jingi-chapter26?referrer=ryo-6414
Chapter27
https://partiko.app/ryo-6414/my-original-samurai-manga-jingi-chapter27?referrer=ryo-6414
Chapter28
https://partiko.app/ryo-6414/my-original-samurai-manga-jingi-chapter28?referrer=ryo-6414
Chapter29
https://partiko.app/ryo-6414/my-original-samurai-manga-jingi-chapter29?referrer=ryo-6414
Chapter30
https://partiko.app/ryo-6414/my-original-samurai-manga-jingi-chapter30?referrer=ryo-6414
Chapter31
https://partiko.app/ryo-6414/my-original-samurai-manga-jingi-chapter31?referrer=ryo-6414
Chapter32
https://partiko.app/ryo-6414/my-original-samurai-manga-jingi-chapter32?referrer=ryo-6414
Chapter33
https://partiko.app/ryo-6414/my-original-samurai-manga-jingi-chapter33?referrer=ryo-6414
Chapter34
https://partiko.app/ryo-6414/my-original-samurai-manga-jingi-chapter34?referrer=ryo-6414
Chapter35
https://partiko.app/ryo-6414/my-original-samurai-manga-jingi-chapter35?referrer=ryo-6414
Chapter36
https://partiko.app/ryo-6414/my-original-samurai-manga-jingi-chapter36?referrer=ryo-6414
Chapter37
https://partiko.app/ryo-6414/my-original-samurai-manga-jingi-chapter37?referrer=ryo-6414
Chapter38
https://partiko.app/ryo-6414/my-original-samurai-manga-jingi-chapter38?referrer=ryo-6414
Chapter39
https://partiko.app/ryo-6414/my-original-samurai-manga-jingi-chapter39?referrer=ryo-6414
Chapter40
https://partiko.app/ryo-6414/my-original-samurai-manga-jingi-chapter40?referrer=ryo-6414
Chapter41
https://partiko.app/ryo-6414/my-original-samurai-manga-jingi-chapter41?referrer=ryo-6414
Chapter42
https://partiko.app/ryo-6414/my-original-samurai-manga-jingi-chapter42?referrer=ryo-6414
Chapter43
https://partiko.app/ryo-6414/my-original-samurai-manga-jingi-chapter43?referrer=ryo-6414
Chapter44
https://partiko.app/ryo-6414/my-original-samurai-manga-jingi-chapter44?referrer=ryo-6414
Chapter45
https://partiko.app/ryo-6414/my-original-samurai-manga-jingi-chapter45?referrer=ryo-6414
Chapter46
https://partiko.app/ryo-6414/my-original-samurai-manga-jingi-chapter46?referrer=ryo-6414
Chapter47
https://partiko.app/ryo-6414/2020-first-chapter-my-original-samurai-manga-jingi-chapter47?referrer=ryo-6414
Chapter48
https://partiko.app/ryo-6414/my-original-samurai-manga-jingi-chapter48?referrer=ryo-6414
All my mangas drawn in "Washi(和紙)"
It is a traditional Japanese paper made from 1300 years ago.
This is my Washi of post↓
https://steemit.com/traditional/@ryo-6414/washi-is-process-work-dlm5nqgq