Tricycle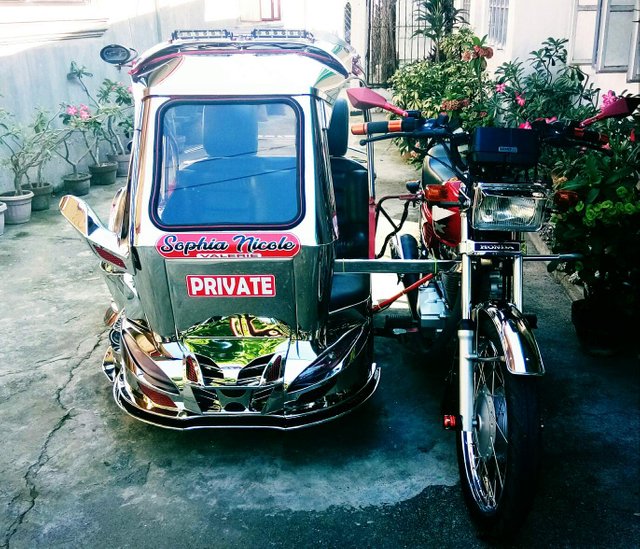 Tricycle is a unique transportation vehicle of the Pilipino people. It's a motorcycle attached with a sidecar.
Tricycles are designed according to the purpose of its use. It is usually with top cover and side cover if it is being used to carry people. Some are designed to transport goods, thus, it is open on its top to utilize easy loading.
Tricycles designs are also varies from different places. Different regions of the the country have their own trademark of design. You can easily distinguish what place the tricycle had been manufactured.
The tricycle on the picture is a design of Ilocos Norte.
Posted using Partiko Android