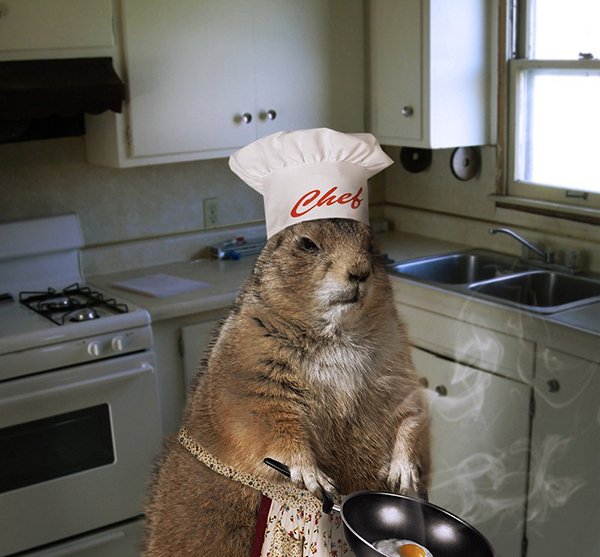 PL
Jak wygląda jedzenie które można stosować jako jedzenie codzienne, wymaga minimalnego chodzenia po sklepach oraz mycia akcesoriów?
Otóż takie które opiera się na minimalizmie.
Podam klika przykładów i rad wziętych z życia oraz wyjaśnień/spostrzeżeń czemu akurat takie produkty a nie inne. Jedzenie jest proste w przygotowaniu oraz składniki są łatwo dostępne. Oczywiście diety mogą być różne i dla każdego człowieka powinna być indywidualna dieta, ale może akurat znajdziesz coś o czym nie wiedziałeś/aś.
Potrzebne akcesoria:
Blender
Duży płaski talerz
W miarę głęboka miska
Niezbędnik turystyczny (nóż z widelcem w jednym)
Mały elektryczny czajnik
Mała płaska patelnia
1. Śniadania:
mały jogurt naturalny
płatki orkiszowe
pokrojony banan lub jabłko
Dlaczego jogurt a nie mleko? Mleko zazwyczaj wymaga podgrzewania. Małe opakowanie jogurtu można od razu jeść i wyrzucić opakowanie. Zajmuje mniej miejsca niż mleko w dodatku jogurt jest lepiej tolerowany przez organizm. Można zakupić 10 małych jogurtów i mogą one stać ponad tydzień w chłodnym miejscu. Jedyną rzeczą po którą chodzimy to tak naprawdę świeże banany. W dodatku jaka jest jeszcze zaleta jogurtu? Otóż jedząc jogurt codziennie mamy lepszą sylwetkę oraz nasz organizm jest bardziej odporny na choroby.
A więc co kupujemy na zapas:
5 opakowań płatków orkiszowych
10 małych jogurtów naturalnych
pętko bananów lub jabłka
Alternatywna propozycja śniadań:
Jajecznica z tymiankiem i pieprzem.
Najszybsze śniadanie jakie chyba można zrobić (oprócz podanego wcześniej) które jest do tego jest pożywne i smaczne.
Składniki:
4 jajka
2 bułki orkiszowe
płatki orkiszowe
przyprawa tymianek
pieprz
Najlepiej jeśli mamy małą płaską patelnię (szybciej się nagrzewa). Wbijamy 4 jajka na patelnie z odrobiną oleju (nie ma znaczenia czy rozgrzana). Mieszamy ciągle aż jajecznica będzie miała konsystencję kremową. Dodajemy tymianek ,pieprz, płatki orkiszowe i mieszamy. Jemy z bułkami orkiszowymi.
Jajecznica ta wymaga tylko ciągłego mieszania na średnim palniku i ogniu.
A więc co kupujemy na zapas:
Opakowania tymianku i pieprzu. Najlepiej z zamykaniem szczelnym (brak ryzyka wysypania).
16 Jajek
5 bułek orkiszowych
2. Kolacje/Drugie śniadania:
Składniki:
mała puszka czerwonej fasoli
szczypta pieprzu
dwie łyżeczki czerwonej papryki
3 łyżeczki tymianku
3 łyżki oliwy z oliwek
2 bułki orkiszowe
Wsypujemy wszystkie składniki do pudełka rozdrabniacza (w komplecie z Blenderem) i miksujemy
A więc co kupujemy na zapas:
10 małych puszek czerwonej fasoli
5 opakowań czerwonej papryki
4 małe lub jedna duża butla oliwy z oliwek
(Pozostałe składniki mamy już zakupione z poprzednich posiłków)
Jeśli ktoś chce może gotować fasolę. Ale taka fasola wymaga minimum półtorej godziny gotowania. Natomiast mała puszka czerwonej fasoli może być trzymana praktycznie w każdym miejscu, zajmuje mało miejsca do tego jest bardzo praktyczna, na wzór małego jogurtu.
Obiady:
Składniki:
Kuskus
Markela wędzona
Czerwona fasola
To tak naprawdę tyle ;)
Kuskus zalewamy wrzątkiem w głębokiej misce wodą z czajnika elektrycznego. Kuskus wchłonie wodę i jest gotowy do jedzenia.
ENG
What does the food that you can use as a daily food look like, it requires minimal walking in shops and washing accessories?
Well, one that is based on minimalism.
I will give you a few examples and advice taken from life and explanations / observations why just such products and not others. The food is easy to prepare and the ingredients are easily available. Of course, diets can be different and for each person should be an individual diet, but maybe you just find something you did not know about.
Necessary accessories:
Blender
A large flat plate
As far as a deep bowl
Tourist guide (knife with fork in one)
A small electric kettle
A small flat pan
1. Breakfast:
small natural yoghurt
spelled flakes
sliced ​​banana or apple
Why yogurt and not milk? Milk usually requires heating. A small pack of yogurt can be eaten immediately and the packaging is discarded. Takes less space than milk, in addition, yogurt is better tolerated by the body. You can buy 10 small yogurts and they can stay for more than a week in a cool place. The only thing we go for is really fresh bananas. In addition, what is the advantage of yogurt? Well, eating yogurt every day we have a better figure and our body is more resistant to disease.
So ​​what are we buying for stock:
5 packages of spelled flakes
10 small natural yoghurts
banana or apples
Alternative breakfast proposal:
Scrambled eggs with thyme and pepper.
The fastest breakfast you can probably do (in addition to the previously mentioned) which is nutritious and tasty.
Components:
4 eggs
2 spelled buns
spelled flakes
thyme spice
pepper
Ideally, if we have a small flat pan (it heats up faster). Stir 4 eggs in a pan with a little oil (it does not matter if heated). Stir constantly until the scrambled eggs will have a creamy consistency. Add thyme, pepper, spelled flakes and mix. We eat spelled rolls.
The scrambled eggs only require constant mixing on medium burner and fire.
So what do we buy for a store:
Thyme and pepper packaging. It is best with airtight closure (no risk of spilling).
16 Eggs
5 spelled rolls
2. Dinner / Second breakfast:
Components:
a small can of red beans
a pinch of pepper
two teaspoons of red pepper
3 teaspoons of thyme
3 tablespoons of olive oil
2 spelled buns
Pour all ingredients into the shredder box (included with Blender) and mix
So ​​what are we buying for stock:
10 small cans of red beans
5 packages of red pepper
4 small or one large bottle of olive oil
(The other ingredients we have already purchased from previous meals)
If someone wants, he can cook beans. But such beans require a minimum of one and a half hours of cooking. However, a small can of red beans can be kept in almost any place, it takes up little space, it is very practical, like the little yogurt.
Lunch:
Components:
Couscous
Smoked Markel
Red bean
It's really that much;)
Couscous pour boiling water in a deep bowl with water from an electric kettle. Couscous absorbs water and is ready to eat.