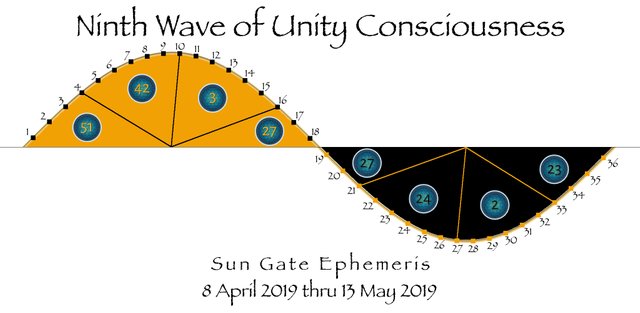 It's Day 16 of the Ninth Wave and we have moved into the Gift Frequencies. The Sun has also moved into the 27th Gate empowering the Gift of Altruism. The energies are descending towards the Sunset threshold.
For those of you who were born between 02°00'00'' - 07°37'00'' Taurus, you have been infused with the energies that come through Gate 27: the Gate of Nourishing. Caring for your community and those you love is the theme we will contemplate and experience in the next several days.
Altruism is about the Hive Mind or Pod Mind, and the ability to consider the needs of others and the community more than your own personal needs. How fascinating that the 1UP app pre-alpha release was just announced!

1UP Pre-Alpha Release
You can learn more and help support the 1UP project through Fundition.