I made my own shoes!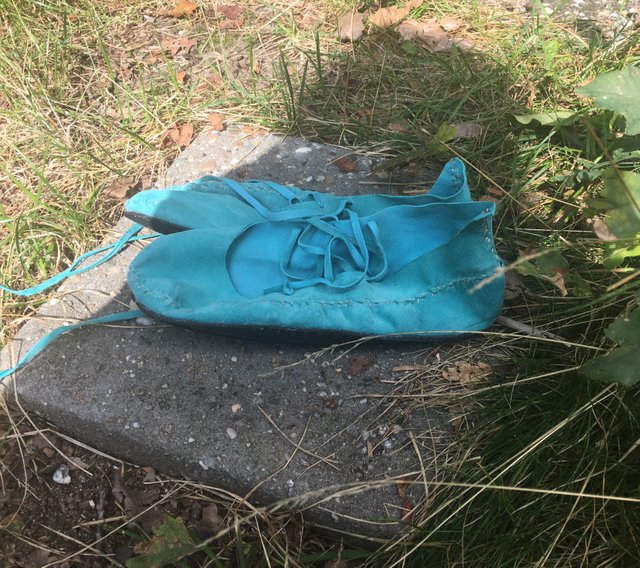 I wanted to try making this shoe model I saw somewhere, which I liked and wanted to eventually make of a piece of sheepskin with fur on them as winter boots. I found a piece of turquoise color leather that I had lying around for years and started my project curious to see what it would amount to.
Basically, I taped in my own foot while wearing an old sock: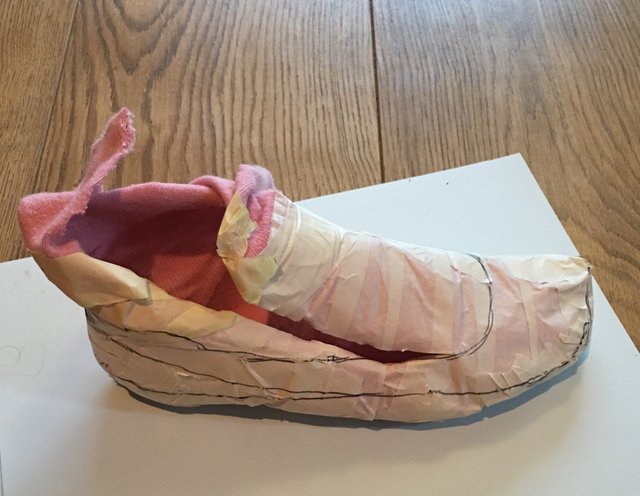 I drew the model of the shoe I wanted on it with a normal marker and cut it out: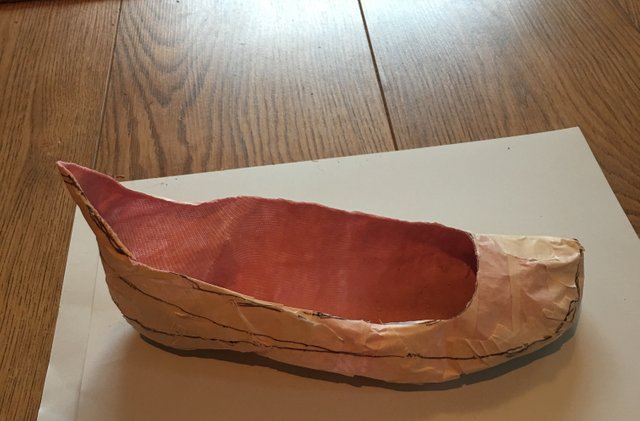 Then I decided where to cut the shoe model to get it to be flat so I could draw the outlines on a piece of leather.
I skipped taking a picture of that as I didn't want to just give away the pattern for the shoe model I figured out by looking at someones skilfully handmade shoes and ruin their business. But I'm sure you could figure out how to make a model of the shoes you like by drawing it on your taped up sockfoot.
It was a lot of trying out which took quite a bit of time, pleasantly spent time though...Like better than Netflix, or even while netflixing ;-)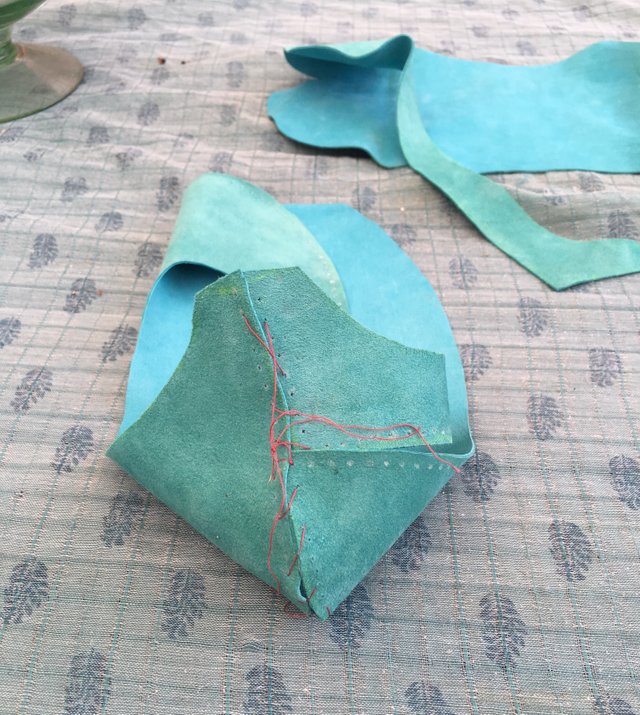 After like two full working days I had my own very first pair of home made shoes!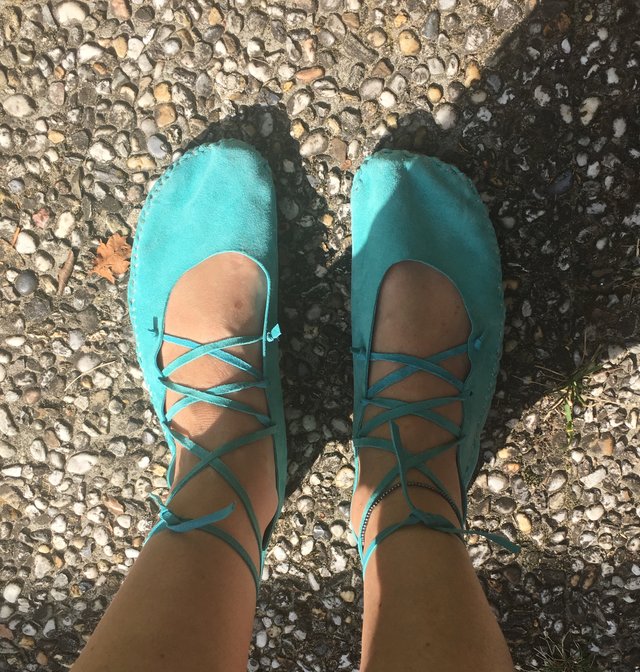 Side view: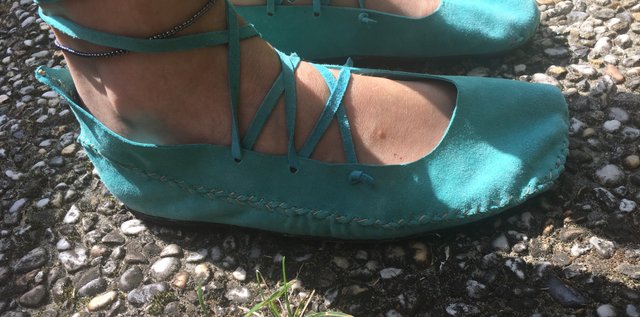 A view of the back: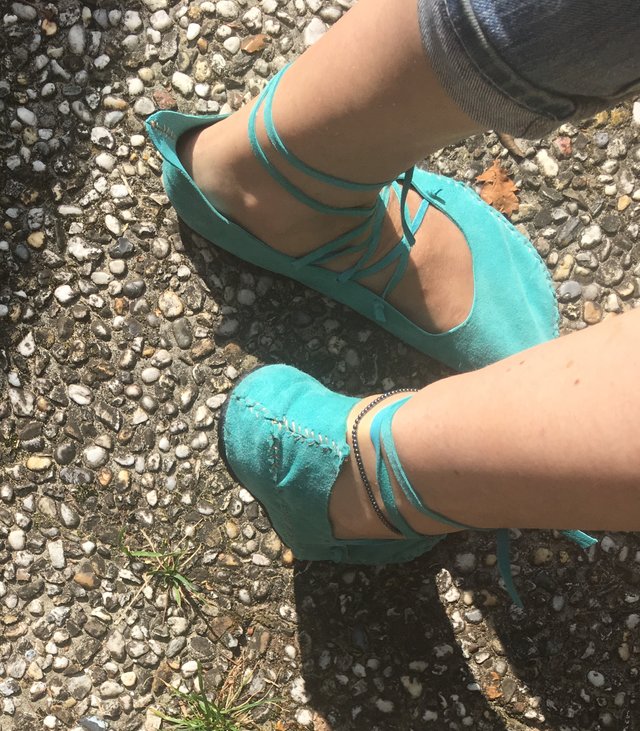 Souls made out of bicycle tires stuck on in three stages with E6000 glue: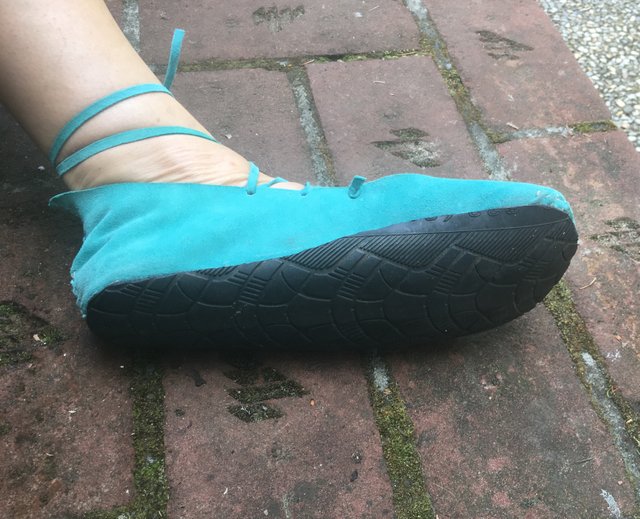 I am happy with how they turned out and feeling rather proud!
I hope this inspired you to be crafty! :-)
Lots of sunny Love
Clara @Wombloom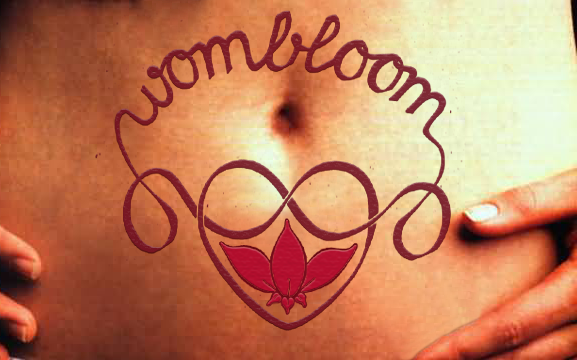 If you enjoyed reading this post please show some appreciation by upvoting and if you like, following. ;-)
Happy to write for Tribesteemup and bringing more consciousness to the world: