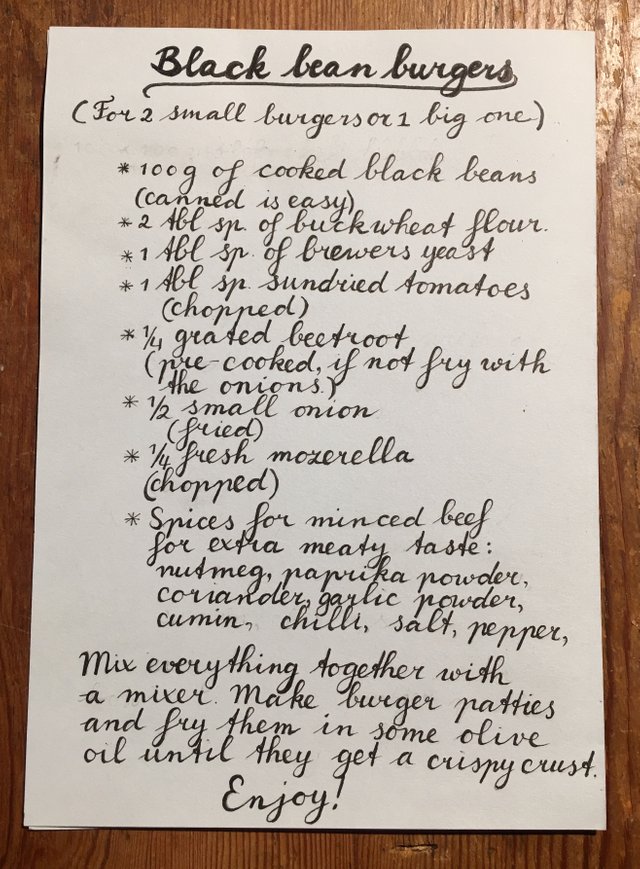 Been practicing both my black bean burger recipe and my handwritten brush letters.
The burger is so good, I'd choose it over meat. The sundried tomatoes in there give it some real depth and the cheese gives it an amazingly sumptuous texture. Beetroot, yeast flakes and the minced beef spices add to the meatlike flavour. And what I didn't expect is that it also got kind of crunchy when frying the patty up, which gave it an extra yum.
It's just turned out delicious and I invite you to try the recipe.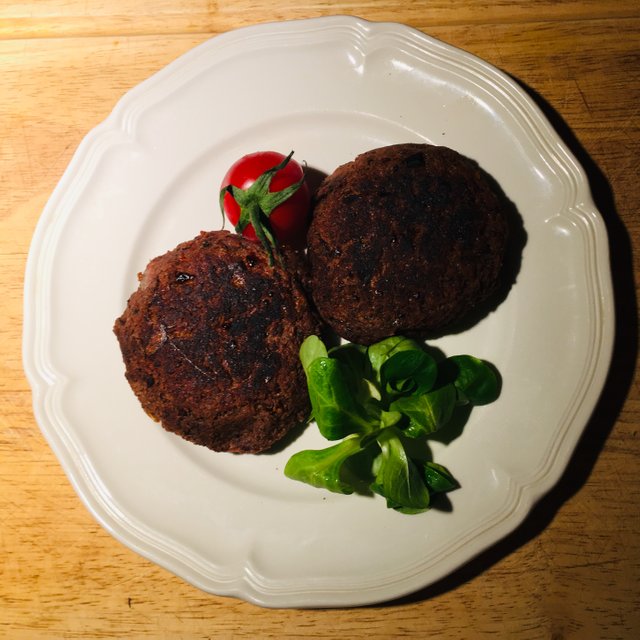 Hope you enjoy!
Tell me in the comments how your burger tasted if you decide to make it.

P.S. Oh yeah, and what do you think of my brush letters?
If you enjoyed this recipe or my handwriting please upvote and resteem for more.
Love Clara @wombloom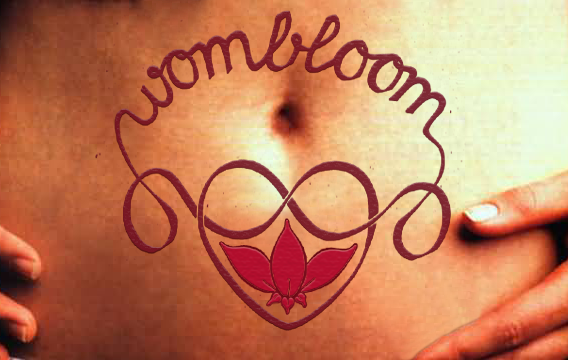 I am part of Tribe steemup, writing for a rise of consciousness.



Hope to see you soon again!