I'm thankful for my Steemit friends
My mom helps me a lot on my posts and when I get good comments, I'm excited to read them and respond. I'm only new here and I like learning from other people from all over the place. Mom said we'll list some of our friends alphabetically. No one is better than the other they are all great friends.
@canadianrenegade - They are from Canada and they have twins, Little H and Little R. They are great friends to us. It might take a while for the babies to chat with me but we can wait. So for now we talk to the bigger renegades. They introduced us to Steem Basic Income and we're thankful. They are homesteaders too. If we visit Canada, we would like to meet with them too. That would be exciting!

@johnstone - He is from Russia and he is a funny guy. He is a great friend to us. My mom and dad supports him too and we sponsored Steem Basic Income (SBI) for him. His wife's art is great and his son is smart and can dance! We thought if we visit Russia, we would like to meet up with him and his family. He just posted a video when we're writing this so you should check them out!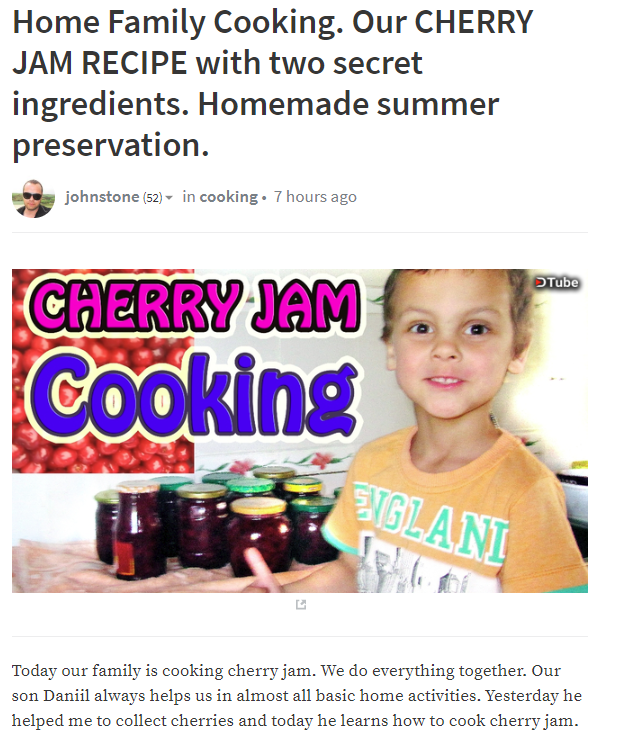 @surpassinggoogle - He is in Manila right now and he's very very kind and giving to everyone. He started #steemgigs, #teardrops, #untalented and now #ulog. We wanted to meet with him when we planned to go to the Philippines. Maybe next time. Kuya Terry is really busy he upvoted my posts and sometimes he comments on my posts. Many girls are now writing him love letters, I hope they really love him and respect him.

@tribesteemup - Oh boy, this is tough. They're from all over the world. And I'm one of them. I'm really blessed to be a part of the family. It blessed me so much when I got an upvote from them the first time. And then again. Mom found out I'm part of the tribe. This new family is like our family, they like homesteading, permaculture, healthy food, truth, love and many more. It's a community abundance generator. I guess you can say we're doing our best to bless each other and everyone.

@valued-customer - He's in the USA and really really smart. He's also a great friend to our family. Mom and Dad talk about him often and how they're learning new words. I'm learning new words too. I can read them but have a hard time spelling them. We made cookies for VC but we can't send it so we ate them. Mom said she can always make more. Oregon has my ideal temperature. We want to visit there too and meet him.

Would you join too?
@em3
@mericanhomestead
@purpledaisy57
The rules:
Write a post about something you have to be positive about today - this could be anything from being thankful for your current situation, someone being nice to you, being thankful for your friends and family, or even being thankful for the opportunity you have been given here on Steemit - just keep it positive :)
Do this for 7 days in a row if you get nominated.
Mention three people who should do this on each day.
Tag it with #7daypositivitychallenge and include these rules at the bottom of your post Include a picture of something positive (related to your story if possible.)
Tip: You need to put the # in front of 7daypositivitychallenge or it will not let you use the tag in Steemit.