TribeSteemUp
is a project by @kennyskitchen which supports authors who write quality content. The tribe is hand-picked. You can only be a member if you were picked and invited.
Here is Kenny's post explaining this cool project.
What Does It Mean To Me?
To me it means a neighbor, a neighborhood, a community and a lot of friends.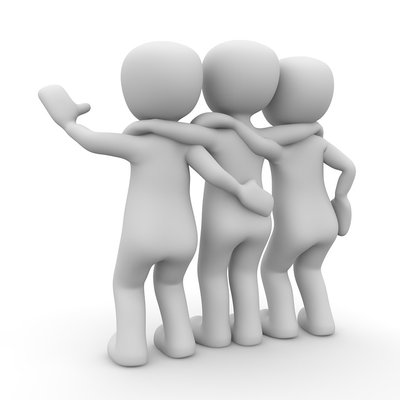 The bonus of being in this community is my siblings and I get Steem allowance!
Before
7 months ago, I started posting in Steemit. It's my extra school work so I can write what I learn. It's also my extra school work to read and learn from other Steemians.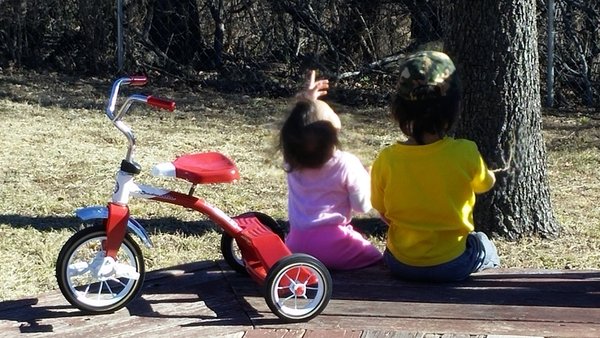 My first post shows this picture of my sister and I playing outside and just enjoying at our homestead. I write about our family and homestead. I write what I am excited about.
Thanks to my mom and dad (they won't let me write a bad post, or make a bad video).
When I get good comments, I am excited to read them. And when I get good upvotes, I'm excited to see them.
Before I only get good upvotes if @hr1 , @hendrikdegrote comes around or Kuya Terry @surpassinggoogle. But there are a lot of Steemians who need help with their posts too.
So I keep on posting under #homesteading, #ulog, #untalented #family tags.
My first tribesteemup upvote was on May 20, 2018. After 4 months of posting, I suddenly get an upvote and I thought it was just that one time on my strawberry post.
The next time, it came again! Mom had to find out what it was all about.
With tribesteemup, I'm getting good upvotes now every time I post and I'm always trying to write my best. Now I just need to do great at my school work so I can comment on others too and maybe they can come check my posts too.
In this tribesteemup neighborhood, we found many other Steemians who are writing about good food, good garden and family. Mom and I and my whole family are finding new friends and knowledge.
Now
Right now we're busy at the homestead with our chickens and fencing project. My baby sister is also learning how to walk so we have to keep an eye on her.
Maybe come fall and winter I can start commenting a bunch again.
We would like to apologize to @canadianrenegade and renegade twins, @crowbarmama and kids and @johnstone and Daniil if we haven't been visiting and replying.