#Esoteric is world I associate with the occult, and ancient wisdom/practices that are kept in the shadows for protection against powerful, tyrannical forces that control the masses, and also so only the worthy can understand and have access to them.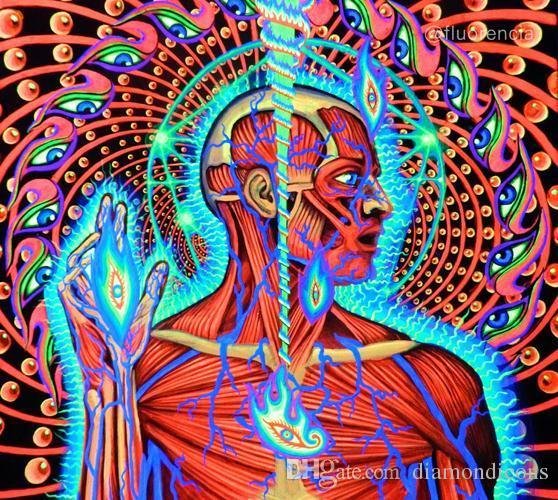 Art by Alex Grey - Image Source
I have had many profound and enlightening experiences in my lifetime that I would consider esoteric, and probably have over a hundred stories stored away in my memory bank. For this weeks answer to the @TribeSteemUp question, and my official entry into @eftnow's #esoteric Content Contest (1UP Fundraiser), I have created this video where I tell the story of my first experience with LSD, one of the most profound on-the-spot #esoteric rituals I have ever been blessed with. I also explain a little about what the word esoteric translates to in my mind.
Please enjoy the following extended #esoteric video by @ELAmental. Click pic below to play:

In the video, I forgot to mention that I privately blessed the doses with positive intentions. I asked the universe to bless me with cerebral abilities, that will help heal humanity, and the Earth. I did this before taking them and embarking on our glorious journey through nature. I felt like I was re-born when I emerged from the water in the lake.
I also forgot to mention that I held that Sassafras leaf that my buddy handed to me when we were in the woods ALL DAY. That is why to this day, most of my friends refer to me as Sassafras, or simply just Sass. The video explains more about how the name came to be.

Another thing I consider to be extremely esoteric is the conscious Hip-Hop music I create, and especially the emcee logo I designed for myself (also my Steemit symbol). If you do not already know, my @ELAmental emcee logo originated from a sketch I drew a couple years ago, and was then digitized into the logo you see before you by the ever so cleaver Steemit graphic designer baa.steemit. This is a GIF Image that includes all the current color variants of my symbol (TM - claimed as my mark):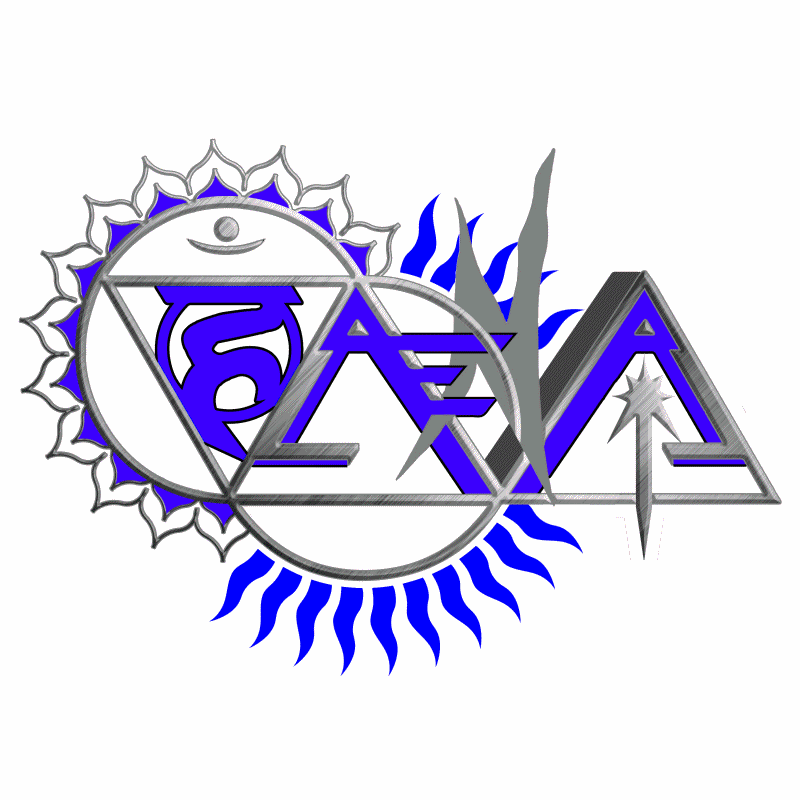 As stated in the video, my #esoteric lifestyle also includes raising and consuming cannabis plants. If you follow my blog then you have seen the amazing projects I have and still am working on. This is just a small, snapshot into the divine plant medicine I create (pictured below):
Careful for my kitty cat, her cuteness is known to cause cuddling. Her name is Shorty, and her #esoteric powers are formidable.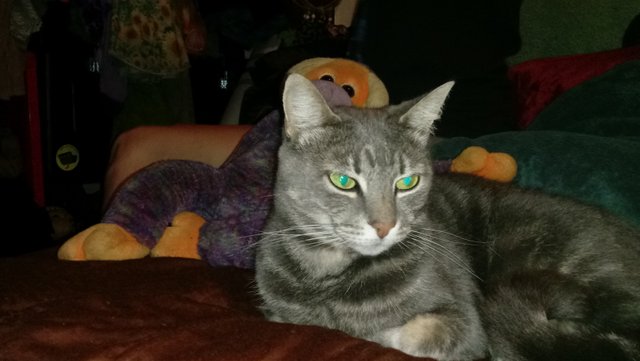 Original photo by @ELAmental
"Cats were the most respected animals to Ancient Egyptians and they were often connected to gods and goddesses" (1).
Cats are guardians of the underworld in Egyptian mythology. To me, there are few animals on this planet more #esoteric than the cat. Have you ever looked into the eyes of a cat? I believe those vertical slits in their pupils allows them to perceive other dimensions that we cannot. I have a theory that they can see into the spirit realm, and for them, there is no distinction between the land of the living, and the land of the dead. Those lines have been blurred with their vision.
I hope you have enjoyed my take on what #esoteric means to me, the story of my profound esoteric trip at Barefoot Festival 3, and the dream synchronicity in the video.
Blessings everyone & stay tuned - into the right frequencies.

Source:
Hill, Jenny. "Cats in Ancient Egypt." Ancient Egypt Online:. J Hill 2010, n.d. Web. 24 Mar. 2014.

If you have any tales to tell about how you are helping to heal the Earth that you would like to post about, please do so, and enter my weekly Earth Deeds contest for a chance to win a @TribeSteemUp up-vote!! Click here to view this weeks entry article for more information.
I am also hosting a design contest for an @EarhtTribe that is going to garner another hefty rewards pool. We are looking for a logo, banners, and page separators for the community to use in future publications and projects. If you are an artist and wish to enter, click here to go to the design contest entry article for more information.
Also do not forget that my debut conscious (esoteric) Hip-Hop album is completely free for download on Bandcamp and Soundcloud (click the links to go to my music on those platforms), or CLICK HERE for download instructions.

If you would also like to participate in 1UP & eftnow's #esoteric Content Contest (1UP Fundraiser), click here to view the contest details, and to find info on three other #esoteic themed contests you can participate in right now
This is a special #esoteric bounty post for 1UP, the Curation System for Communities. Check out the fundraiser to learn more about its function and the latest airdrops:
https://fundition.io/#!/@steem-1up/0xxjea70g.