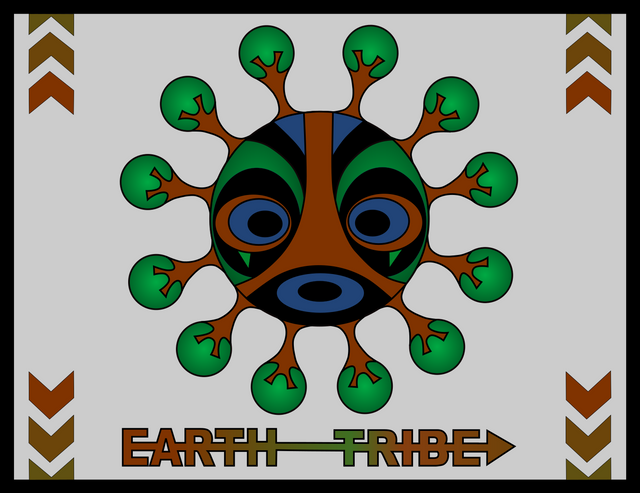 The elements used as criteria for this Earth Tribe logo creation was earth itself with trees coming out from the circumvent spheric shape representing nature.
The inside of the sphere, we have a native mask that would represent tribe. The earthly colors to keep the thematic through the logo while keeping it basic.
The elements are represented in colors; blue for water and air, brown for earth and green for nature. These are also the common colors used to represent our planet earth.
The typography used was Arial black and across an arrow to put more into the feeling of a tribalistic artefact.
This is my entry to the contest by @elamental
Thank you for stopping by.
Logo Examples
Logo 1 version


Logo 2 version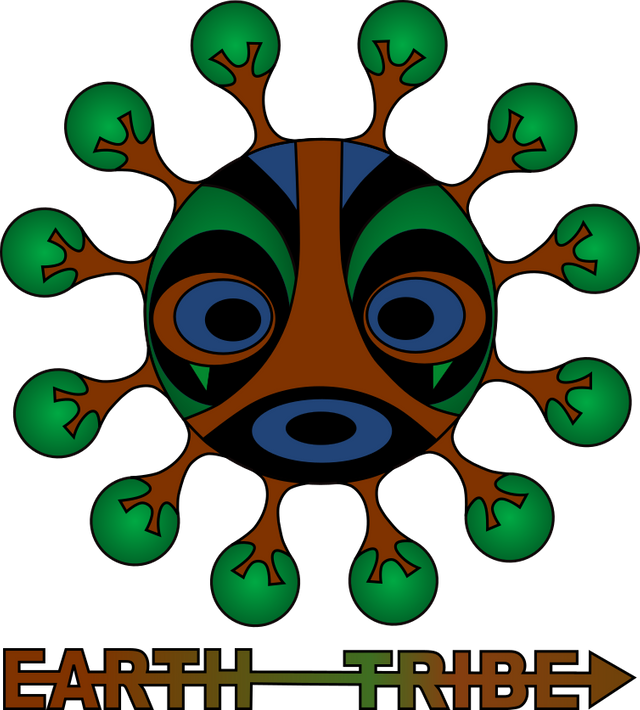 Banner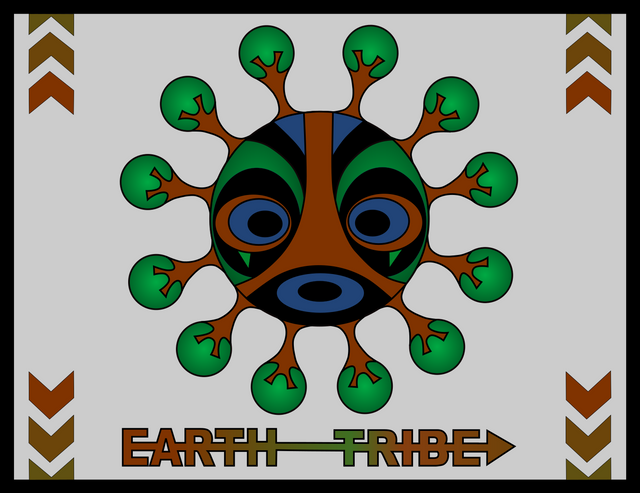 Lower resolution format (separator) version 1


Higher resolution format (separator) version 1


Lower resolution format (Separator) version 2


Higher resolution format (Separator) version 2


Line divider version 1


Line divider version 2


Animated Process