Hi! This is my work for for the Trial by Comics contest, organized by @kommienezuspadt.
The new theme on this contest is "Mythology"
I decided to draw a forest spirit from the Slavic mythology- Leshy.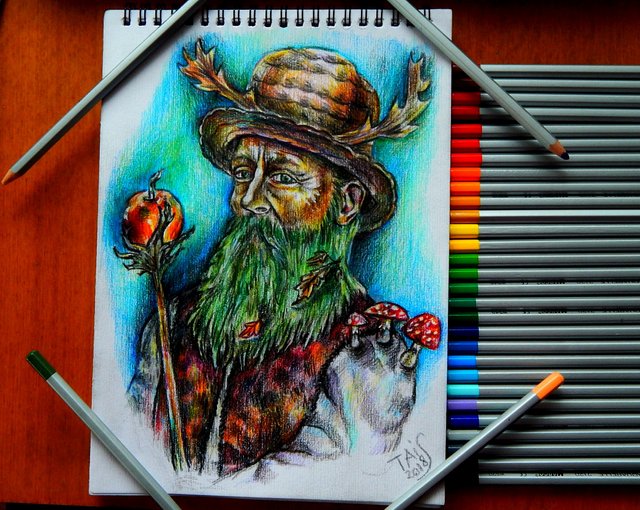 Leshy is the spirit-keeper of the forest. He is able to change the appearance at will, therefore it is difficult to say what his true appearance is, but more often he is credited with the image of an old man with a long beard. He has got bright green eyes that glow, gray-green hair with sticking out leaves and branches.
He loves has fun: to frighten animals, birds and, especially, people. He can start shouting at different voices, flawlessly imitating not only the beasts, but also the people, and when the "joke" is successful, he starts loudly laughing and clapping his hands.
Basically, he is a kind and caring owner of the forest- often helps people. But if Leshy make angry, he can drown human to the swamp.
Leshy - the creatures are immortal, they do not age and die, but sometimes some spirits decide to "leave"- they kidnap a child so that he could replace be an ancient spirit.
The photos of the drawing process: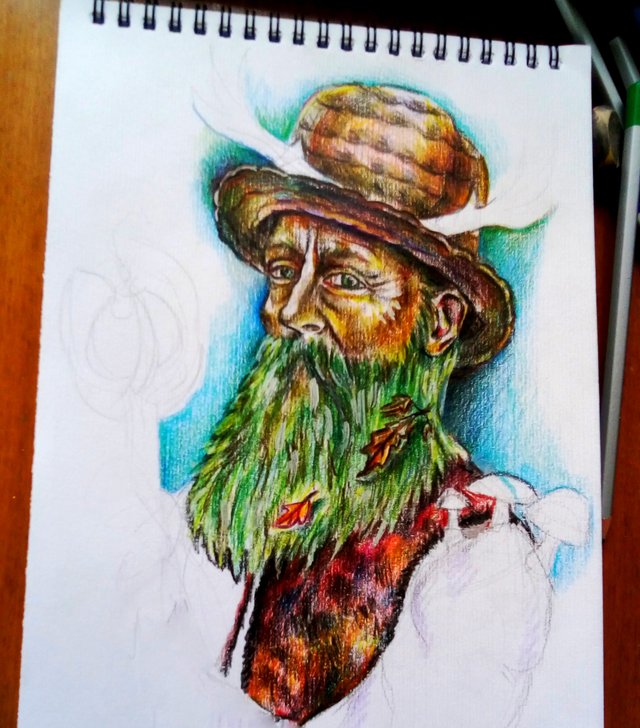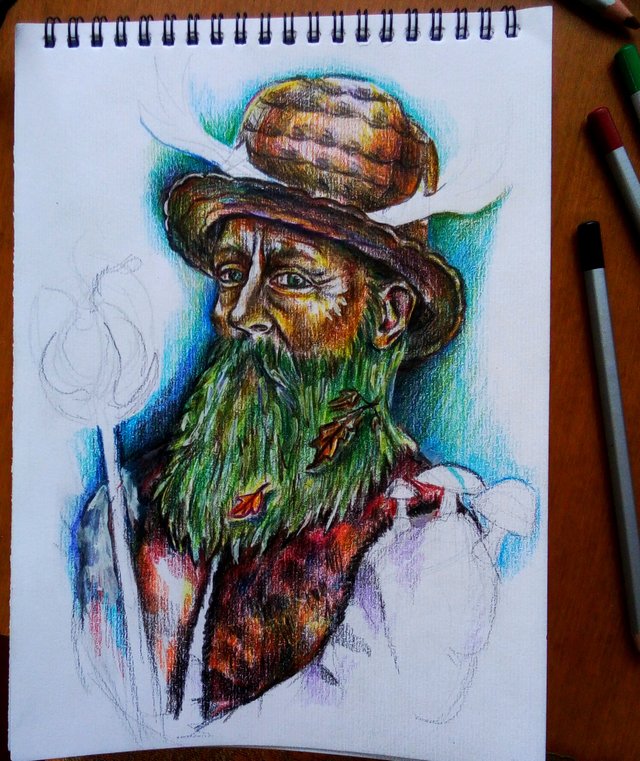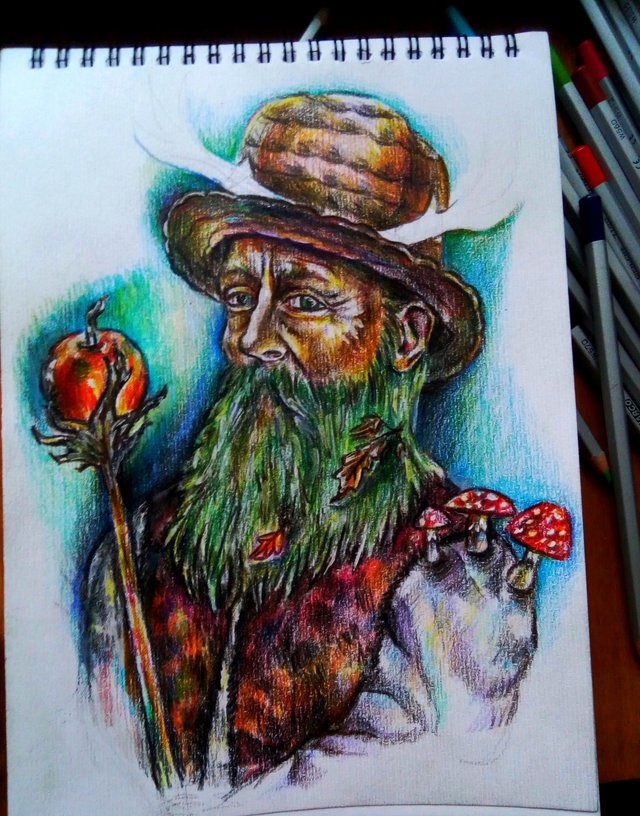 Thank you for watching!