Trial by Comics for "Zombies"/ My entry.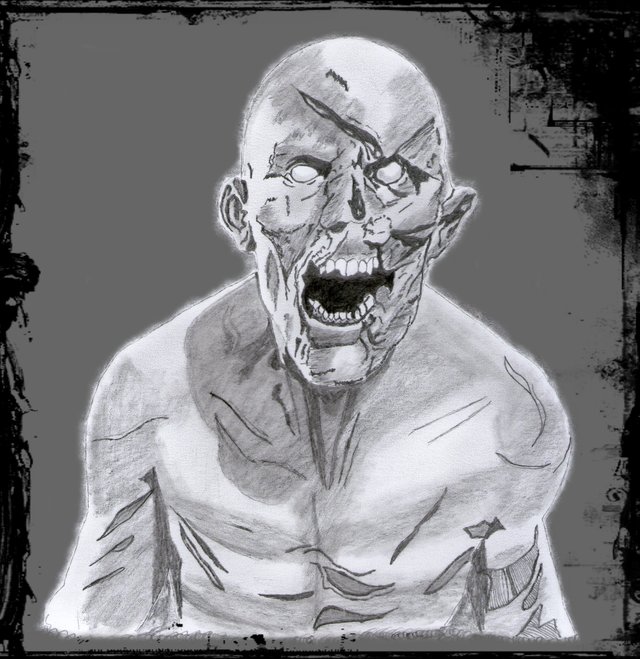 Hello my dear friends of Steemit, this time I show you my work to participate in the "Trial by Comics" Coordinated by
@kommienezuspadt
, the theme of this week is "Zombies".
Let's go step by step in drawing this drawing! While I'm drawing, I digitize the process with a scanner.
The materials to use:
Opaline letter type sheet.
Pencils 2H, HB, B, 2B, 3B, 8B.
Charcoal.
Diffuser.
---
We start by making the sketch, then we draw the head and the face, we draw the darkest details and then the lightest.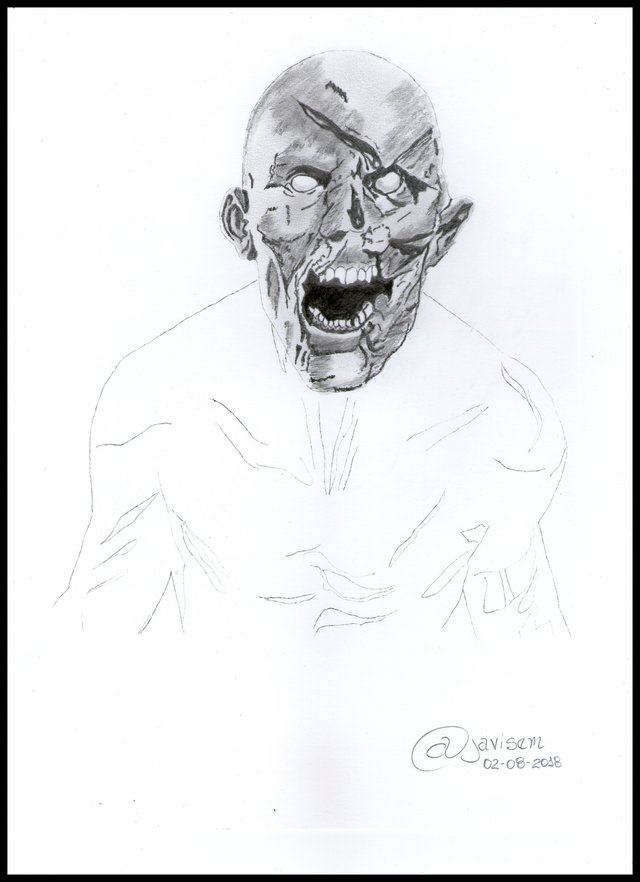 ---
Then we draw the torso, shoulders and arms, we do the same procedure drawing the darker details and then the lighter ones.
---
In this gif we can observe step by step.

I hope you like my drawing, I am still in the process of training in this area of my life that I love so much, and those who have more knowledge in the drawing I read your suggestions.
In order to share this publication with the English speaking community, I used the google translator.
I apologize if there are grammatical problems.
If you liked my post, vote, comment, share and follow me!