FREE Trezor GIVEAWAY!!
Follow us on Instagram http://www.shredtoken.io/cryptocurrencyhardwarewallets/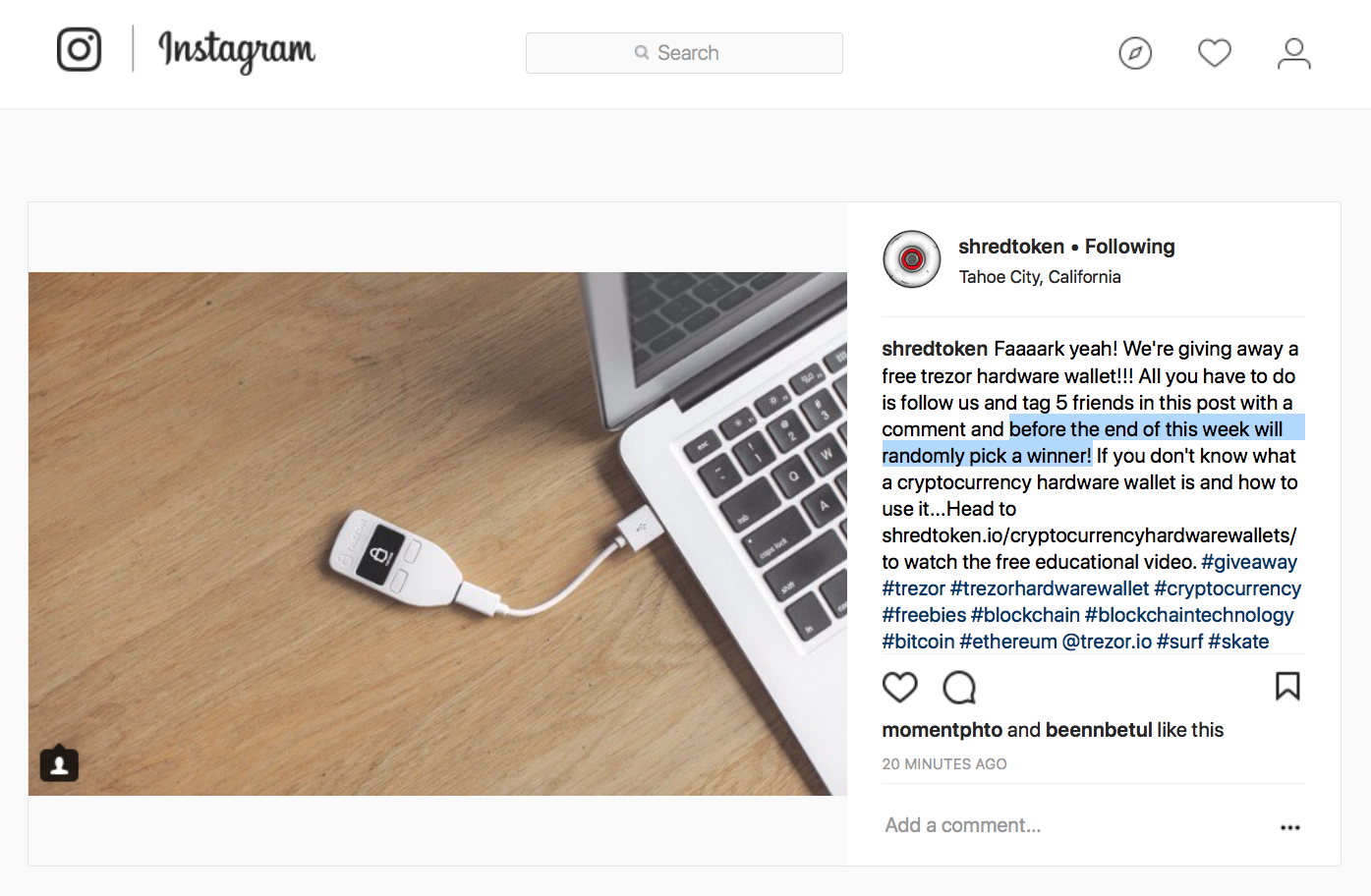 Faaaark yeah!
We're giving away a free trezor hardware wallet!!! All you have to do is follow us and tag 5 friends in this post with a comment and before the end of this week we'll randomly pick a winner!
If you don't know what a cryptocurrency hardware wallet is and how to use it...
Head to http://www.shredtoken.io/cryptocurrencyhardwarewallets/ to watch the free educational video. #giveaway #trezor #trezorhardwarewallet #cryptocurrency #freebies #blockchain #blockchaintechnology #bitcoin #ethereum @trezor.io #surf #skate #snow #lifestyle #film #photography #shredtoken