What colors to wear in 2020! Here are the most important trends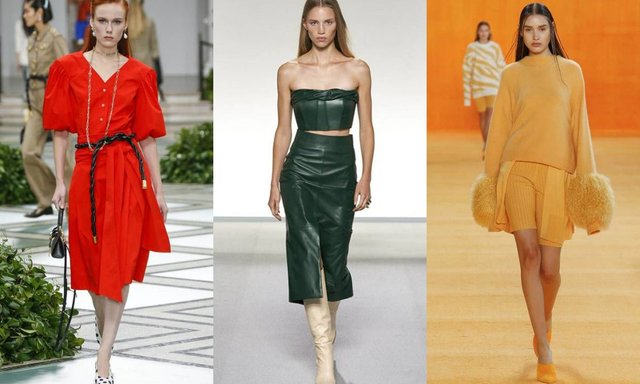 Even though we are currently preparing our thick sweaters, coats and booties for the cold months ahead, the fashion world is already giving us hints for next year's color trends. Find out what colors to wear in 2020.
Fashion presentations from Paris, London, Milan or New York brought to the fore some of the main trends in color, which were noted in different collections for the spring-summer 2020 season. Pantone Institute, one of the main color regulatory organizations, called next year's color trends "friendly and easy to wear". The color palette in trends for 2020 "combines cultural heritage and tradition with modern and fresh novelty to create powerful combinations, which include multiple colors, but also energizing and optimistic color associations," says Pantone Executive Director Leatrice Eiseman, whowhatwear.co.uk. From bright tones of red, classic shades of denim blue to saffron yellow, the year 2020 comes with interesting color trends, which you will see at every turn. Here are the most important ones:
Scarlet red
An intense and light shade of red, which offers energy and confidence. It is undoubtedly a color statement, which you deserve to include in your outfits. Suitable for special events you attend, but also for day outfits. This shade could be seen in the Altuzarra, Tory Burch or Pyer Moss presentations.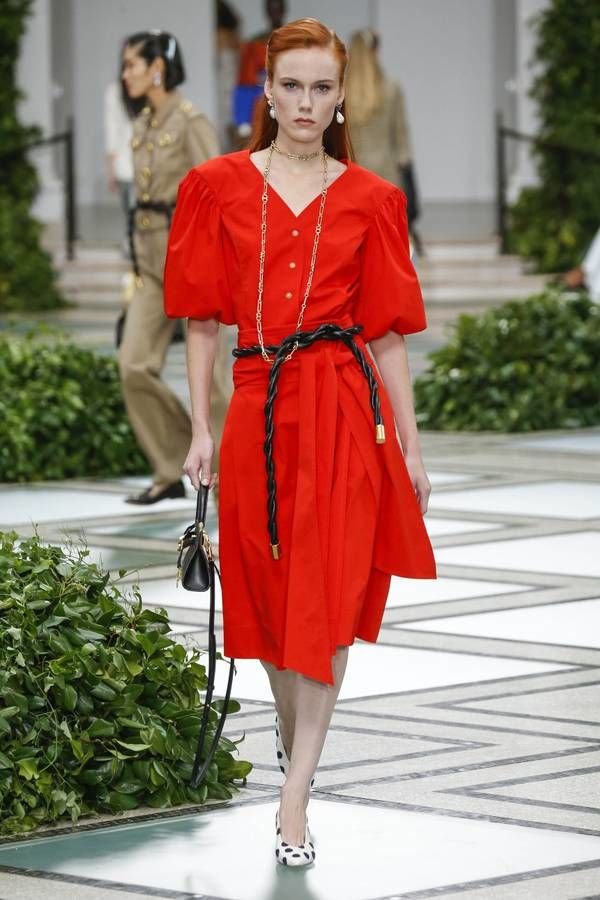 Denim blue
The faded tones of denim blue are well known to us in the form of classic jeans, which we all already have in the wardrobe. But next year we will find the pleasant shade of denim pre-printed in different forms, from silk dresses, knitted tops, shirts or jackets. It's an easy-to-wear color that looks great when paired with bold and vibrant hues.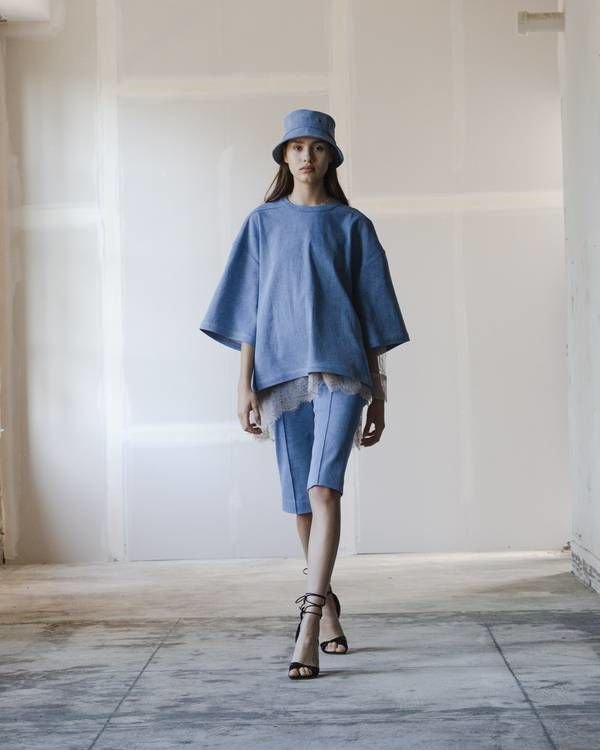 Light turquoise
Last spring I noticed very often the shades of pistachio or lime green. But next year fresh, bold aqua tones will dominate the color palette in the fashion world and beyond.
It is one of the most unexpected color trends and could be seen in the collections presented by Christian Siriano, Cynthia Rowley or Erdem. Wear this delicate shade of pink for a perfect spring look. The shade is called by Pantone "Biscay Green".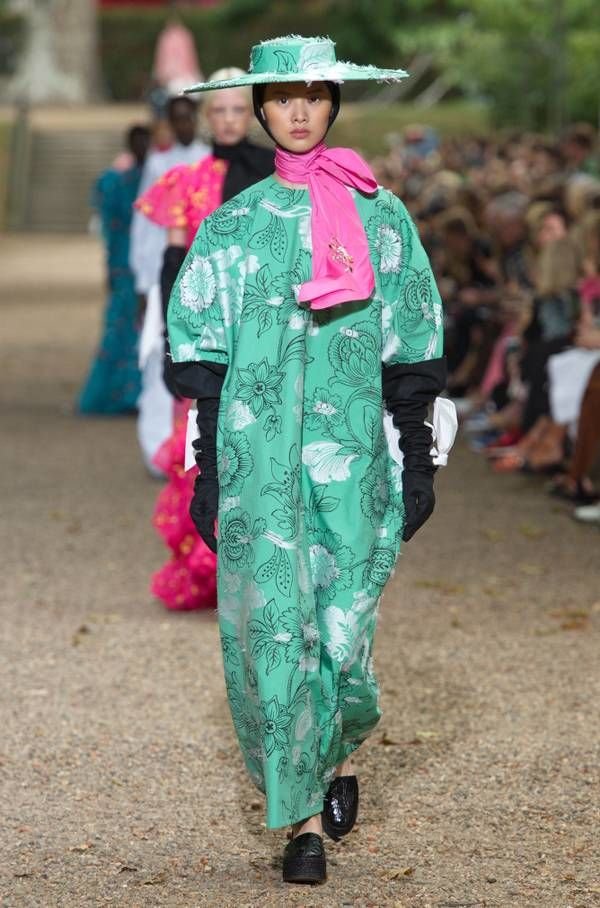 Coral pink
Combining the warmth of the coral hue with the delicate shades of pink, this romantic and feminine color is very chic, being able to be included in both day and evening outfits. Looks great in the form of textured or shiny materials such as silk, sequins or tulle. This shade has been included in the spring-summer 2020 collections presented by Christopher Kane or Tory Burch.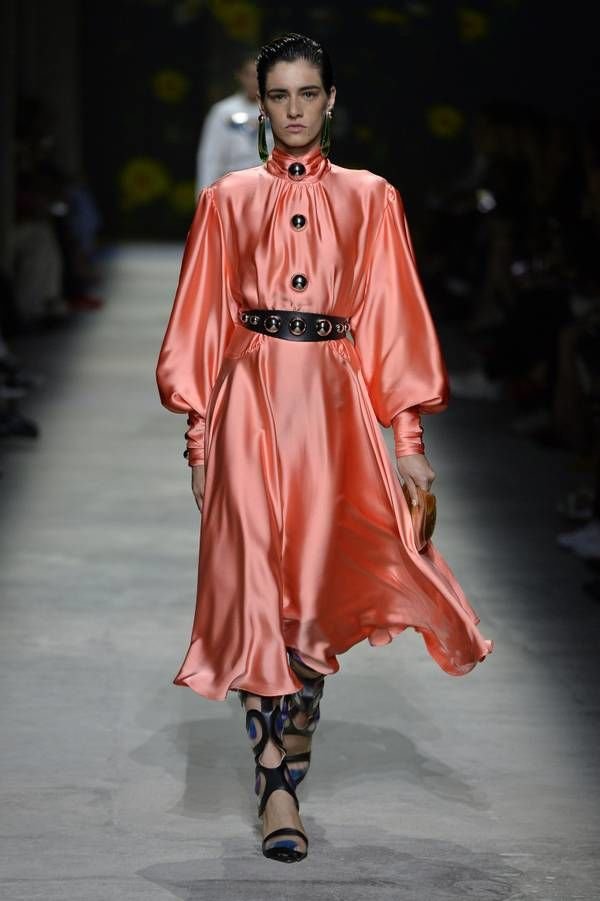 Saffron yellow
The intense yellow hue of the saffron can become an interesting color accent in any outfit, but can also be worn in monochrome outfits. It is a yellow-orange tone reminiscent of one of the most precious spices in the world. It was included in the creations presented by Sally Lapointe or Pyer Moss.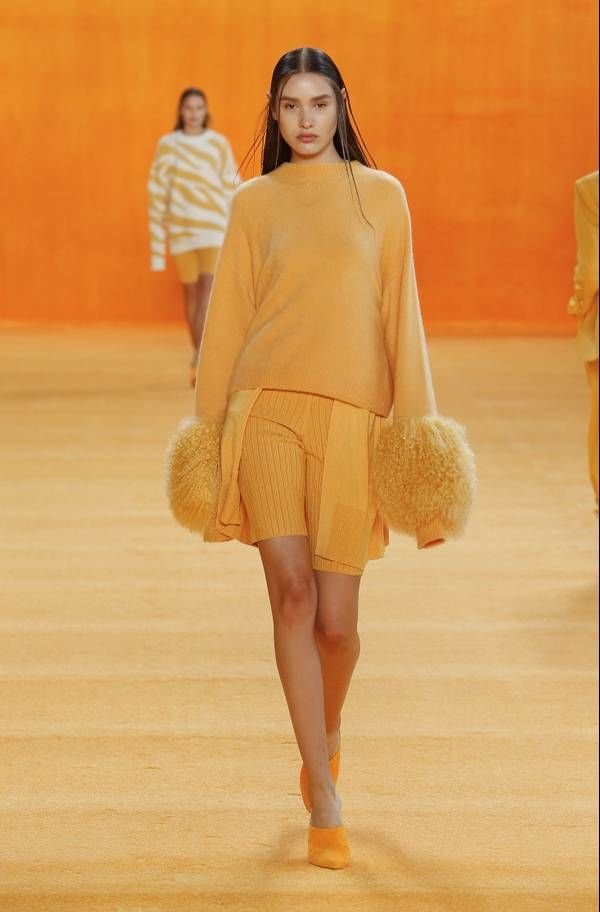 Saturated green
This shade is reminiscent of the dark green tones of fresh onion leaves. It is a dark, rich and mysterious color. Dark green can be worn as a neutral shade that can be perfectly combined with many colors, including saffron yellow. Try it in the form of leather garments, as seen in next year's presentations. It was included in the Givenchy or Kate Spade collections.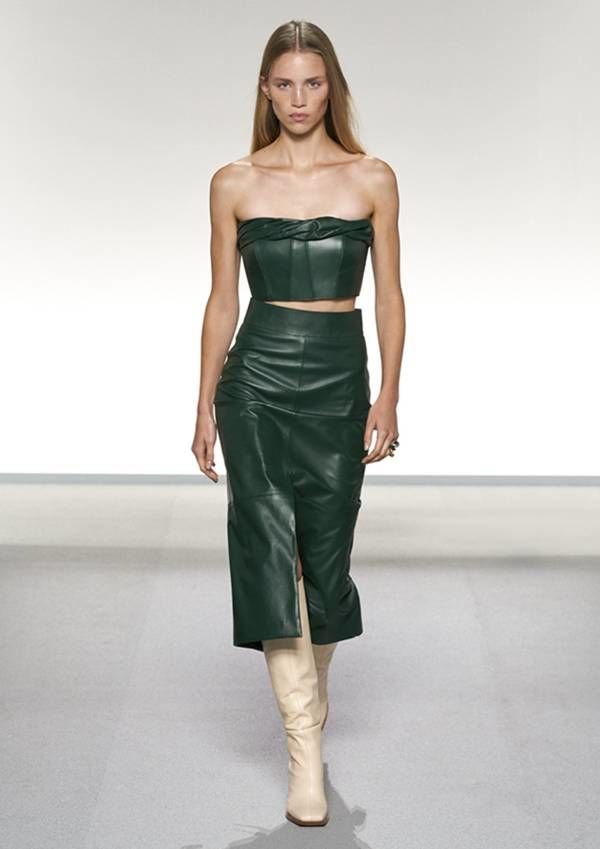 White
As always, the white is always out of fashion for the hot season, and this is noticed in the collections for spring-summer 2010. All-white outfits could be seen on the presentation podiums at the Isabel Marant shows, Givenchy or JW Anderson. Not only the pure white came out, but also the faded tones of creamy white or white Champignon.