Northern Adventures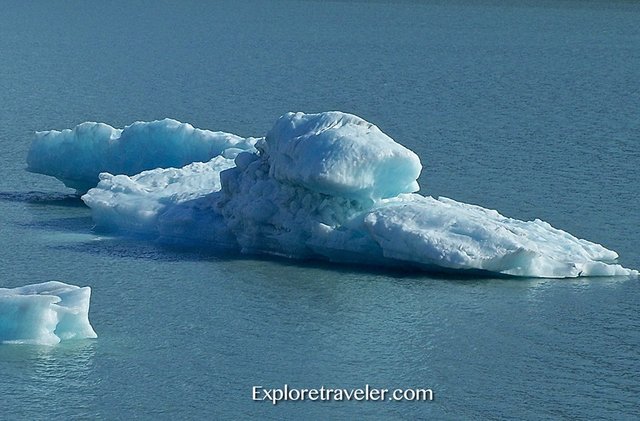 Northern Adventures
Dreaming about that next exotic adventure? Not sure where to go? Don't look so far! Alaska is in your own backyard. Northern Adventures loom from Southeast Alaska to the Arctic Circle. Alaska is a large state with many different environments to discover. There are diverse cultures, many different animals, and of course the scenery is out of this world. Come join us as we discover massive glaciers and rugged mountains. The beauty is unparalleled! This is a land of ice and snow. Where beauty can also mean cold. Grab your parka and lets explore!
Our first stop is the exciting Tidewater Glaciers. Glaciers come in all shapes and sizes. They fill the sea at Glacier Bay National Park in Southeast Alaska. Here you will see chunks of all sizes that have broken away from the main glaciers above. You will also see mega glaciers that protrude out into Glacier Bay. And of course, the calves that have broken away.
As your cruise ship enters Glacier Bay in Southeast Alaska you will cruise along beautiful shorelines. The amazing fact is that just 200 years ago these shorelines were covered with glaciers. In 1794 Captain George Vancouver explored these areas. He found Icy Strait almost solid ice and Glacier Bay was little more than an indention in a massive glacier. This massive glacier was over 4,000 feet thick at one time. The glacier was so large that it stretched from what is now Glacier Bay to the St.Elias Mountain Range. That is a distance of over 100 miles. These beautiful and magnificent glaciers are retreating extremely fast. This is faster than any other place on earth.
Glacier Bay National Park is home to Sixteen tidewater glaciers. Twelve of these massive glaciers calve icebergs out into the bay. This happens quite often and the show is spectacular. Massive sheets of ice break off from the main glacier. Some of these calves are almost 200 feet high when they break loose. What a magnificent sight as they come crashing into the bay. Nothing in the world is any more breathtaking than watching a glacier calve. This is only one of the amazing treats in store as you enjoy your northern adventures.
Johns Hopkins Glacier is one of the most active glaciers in the bay. It calves so often that cruise ships never come closer than two miles to its shores. It is not unusual to see this magnificent glacier calving from a safe distance. What beauty! What a spectacular sight! This icy playground is utterly amazing. In fact, over 4% of Alaska is made up of ice. That is a lot of ice!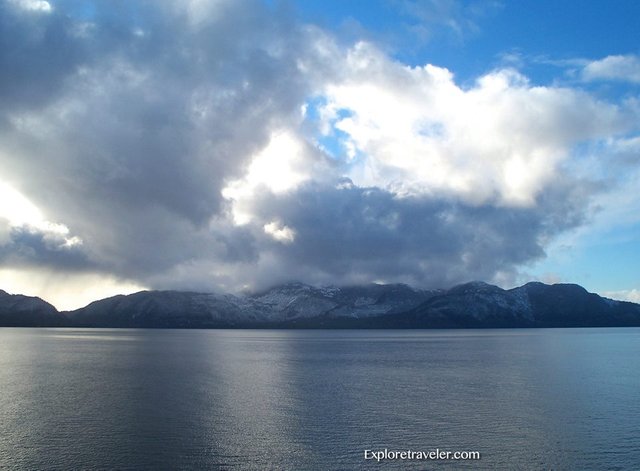 Storms Over Ketchikan
As your cruise ship approaches Ketchikan, you see a town engulfed in dark, angry clouds. This is nothing unusual, as Ketchikan is the rainiest part of Southeast Alaska. Ketchikan is also one of the greenest areas. It's beauty is breathtaking! Its forests are majestic! Ketchikan is named after Ketchikan Creek. This beautiful creek flows through the center of the town. It empties a short distance away into the Tongass Narrows, just southeast of downtown Ketchikan. As you near Alaska's fifth largest metropolitan area, be sure to grab your umbrella. Your northern adventures has entered the rainy zone, but the beauty is spectacular.
As your cruise ship comes into shore, you will notice that Ketchikan is a colorful wonderland nestled on the shores of the bay. Magnificent mountains surround it. It is a quaint and active town from May to September. A major source of economy in the area is provided by the cruise ships while in port. During this time, there are many tours that leave from Ketchikan. Plan to spend a few days. Discover amazing glaciers and unforgettable mountains.
During the long winters, the area relaxes somewhat, catering only to the fishing vessels when they come ashore. During this time of the year, Ketchikan is fishing village. The cruise ships have gone for the winter, but the fishing continues.
A stay in Ketchikan is exciting, and extremely rewarding. It is the entrance to Misty Fjords National Monument. This monument is extremely beautiful. It is so beautiful, that it is often called "The Yosemite of the North." These beautiful valleys were formed by magnificent mega glaciers and the many ancient lava flows of former years. What gorgeous views are waiting on this leg of your northern adventures!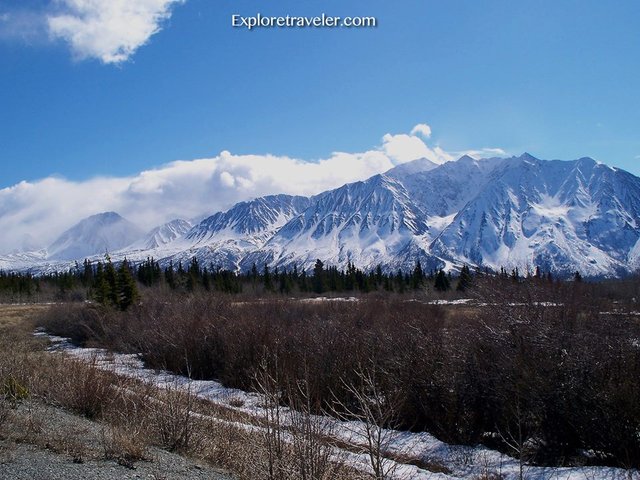 Spring Tundra
Spring Tundra in the Upper Matanuska Valley in Alaska is another delightful area to explore. The Matanuska Valley is impressive. It's glaciers are mind-boggling. It's beauty is unsurpassed! South-central Alaska includes magnificent and rugged mountain ranges. Here you will discover some of the largest icefield in the northern Hemisphere. Only Greenland has ice fields that are larger.
Enjoy these snow-covered mountains. They are impressive! During the summer when the ground is not soggy and soft, there are hiking tours throughout the area. Get a bird's eye view! Nothing is quite like exploring on foot. As you venture inland, you will see many different varieties of forests. There are white spruce, black spruce, paper birch, and aspens. You will also see balsam poplar, alders, and willows in mountains of Southeast Alaska. The black spruce is highly sought for its medical uses. In the mountains, you will see massive old growth forests. Trees that are hundreds of years old. And of course, you will see the wildlife that calls these forests home. Life is exciting in the Upper Matanuska Valley in Alaska.
What are you waiting for? Today is the day to discover the treasures in your own backyard. No passport needed. Gather the family and head to the land of the midnight sun. You will have lots of hours to explore!
http://alaska.digital/
https://exploretraveler.com
Happy Travels,
Northern Adventures
ExploreTraveler Team
© 2016 ExploreTraveler. All Rights Reserved.