#Researchers develop a wearable device that can generate electricity from simple body movements.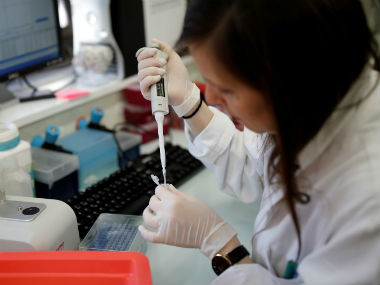 ---
Researchers have developed a metallic tab which, when connected to a human body, is capable of generating the electricity from bending a finger or any other simple movements.
---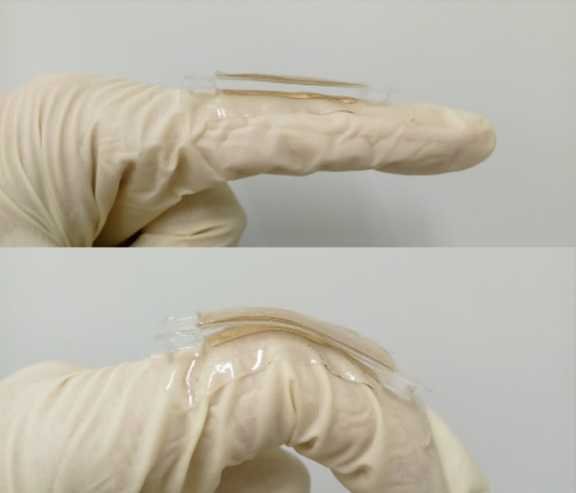 ---
According to the research project led by the University at Buffalo, New York, and Institute of Semiconductors (IoP) at the Chinese Academy of Science (CAS), the tab — a triboelectric nanogenerator — can convert the mechanical energy into electrical energy for electronic devices.
"The human body is an abundant source of energy. We thought: 'Why not harness it to produce our own power?'" said lead author Qiaoqiang Gan, associate professor at the University at Buffalo.
Triboelectric charging occurs when certain materials become electrically charged after coming into contact with a different material. Most everyday static electricity is triboelectric.
The tab consists of two thin layers of gold, with polydimethylsiloxane (also called PDMS — a silicon-based polymer used in contact lenses, Silly Putty and other products) sandwiched in between.
The researchers are also working on developing a portable battery to store energy produced by the tab.
---
#reference : http://www.firstpost.com/tech/news-analysis/researchers-develop-a-wearable-device-that-can-generate-electricity-from-simple-body-movements-4345903.html
https://engineering.buffalo.edu/home/news/seas.host.html/content/shared/university/news/news-center-releases/2018/02/019.detail.html
---
Thank you