When #TREETUESDAY is mentioned or talked about, all that comes to mind is probably a tree with its green blooming foliage, the life the tree portrays, the energy with which it swings its branches, the shade it provides, and even the fruits we get off it. But today lets look at another kind of tree!!!!
A Tree Without Leaves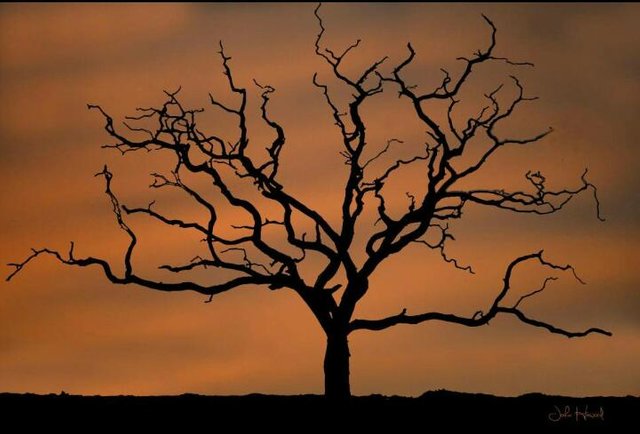 This is a tree I found HERE and all I have asked myself after seeing it is: Whether we could still call it a tree
In my view, YES. A tree is still a tree. But the question is is this tree still relevant to its full purpose?
I will liken it to a human being and say that when we are born, when we get to be in this world, we are endowed with all qualities and abilities to live the best of lives. We have all it takes to change the course of life around us and impart goodness in the people around us. But if we do not diligently pursue these special endowments on our lives, then we tend to cease to be relevant
Like the tree whose leaves are gone, you may be the missing your purpose of being the spark of life in someone's situation.
Like the tree those shade is no more, you may be missing your purpose of being the encouragement someone needs to be able to pursue his dreams.
Like the tree which has no fruits, you may be missing your purpose of making positive changes in the community in which you find yourself.
This is a call to action an call to look at our lives in retrospect and figure out all that it is we are doing or not doing that is affecting our lives and that of the people around us either positively or negatively.