Beached Tree in Zihuatanejo, Mexico
Look What the Tide Brought In
I think that I will let the tree, for Tree Tuesday, tell the rest of this story. Well, fine, I'll add a couple details... No exaggeration, I took a hundred or more pictures of this tree. It had me at hello.
The day started innocent enough; me and some buddies went to Playa Linda to surf, and then this tree commandeered most of my morning. Although it was no longer standing, it managed to still collect treasures from the sea and to hold them steadily against the generally unrelenting and greedy desires of the Pacific Ocean.
The ocean takes what it wants... except these rocks, these roots, and this massive, fallen, soldier of a tree.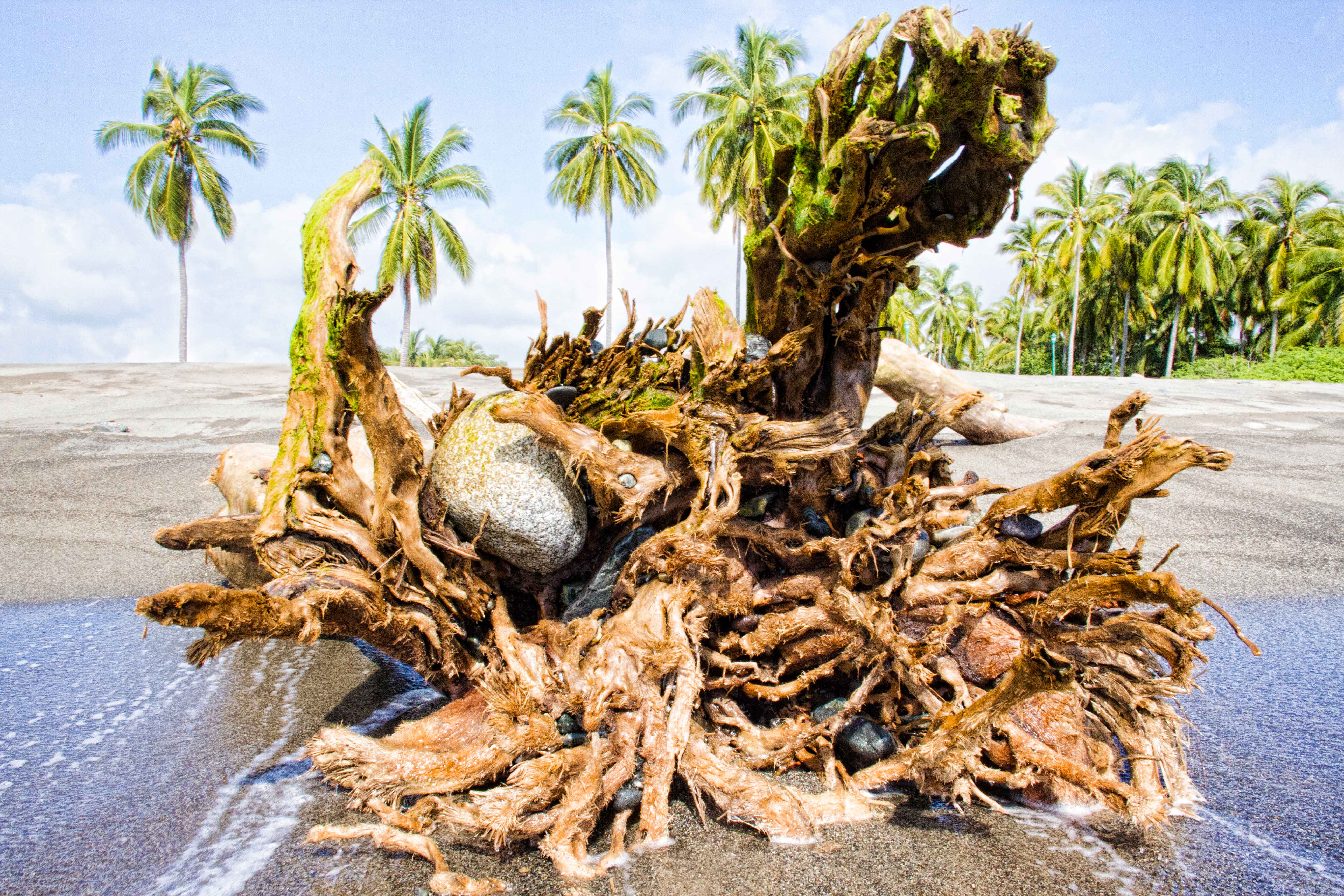 !steemitworldmap 17.696198 lat -101.646967 long d3scr