TreeTuesday: It's The Little Things That Count
Although our nation-wide lockdown has me quite dazed and confused when it comes to keeping up with the days and dates, I am aware that it's not Tuesday just yet (not in the Southern Hemisphere anyhoo). I couldn't wait to share my afternoon's view with you, however, and thought I would jump the gun a little.
Today I lay with my son beneath the trees while we soaked up some vitamin D and made the most of our isolation. The sky was a bright blue - the perfect canvas for the trees that were also in our vision.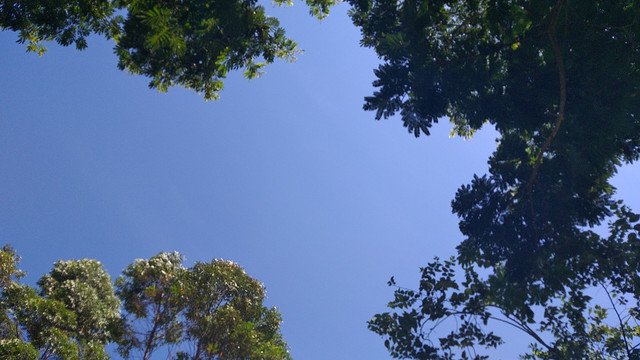 Every so often we were treated to a sighting of birds flying overhead while the leaves rustled in our ears. We took the time to notice nature, something that our previous busy schedules would never allow us to do.
*** All images by @sweetpea
While Covid-19 has put pressure on the world as we know it, perhaps we can use this time as a reminder that we need to slow down and take a closer look at nature and the beauty of the world as it is.
Stay safe everyone!
Much love @sweetpea