Urban Reclamation Project and Art Instalation.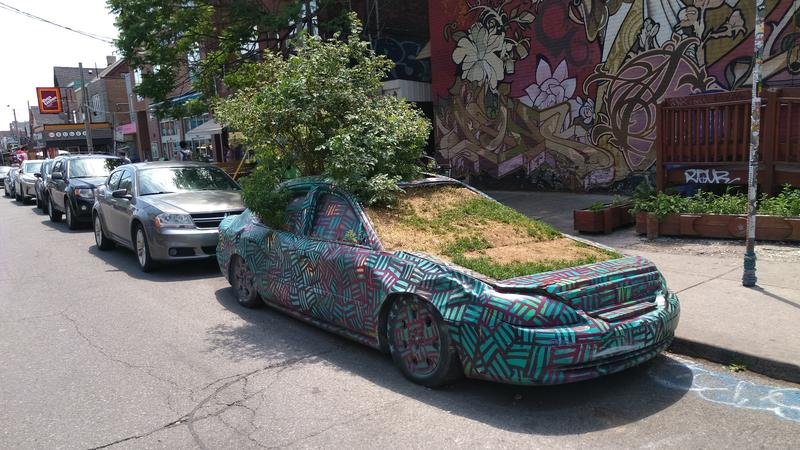 This tree has been growing in this car for at least 12 years. I remember the day it arrived. I used live in this area many years ago. I'm surprised the tree is not taller not taller now considering how well it's taken care of. Maybe it's a new tree, I'm not sure as I have been in China the past 6 years.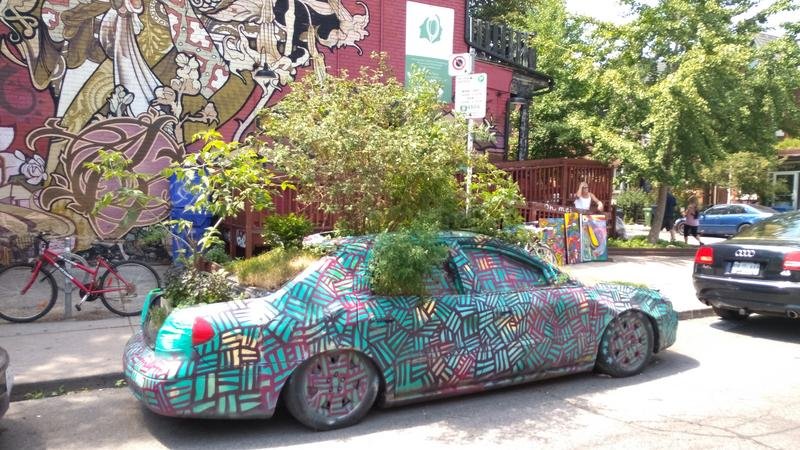 I remember after a few months of its initial arrival it was suddenly gone. It was started as an art installation but it was so popular with everyone especially tourists.
It was soon discovered that the city of Toronto had it removed for unpaid parking tickets and it was hazard. The audacity of them to destroy art in the Kensington Market village.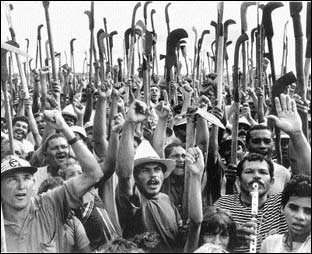 There was an uprising. The locals fought back against the city overlords. They took out their pitch forks and lit the torches and demanded it be return.
The citizens prevailed. The city, cowering in fear, brought it back promptly and it has been there ever since. The artwork occasionally changes but here it will always be.