Some trees are just too big to be kept.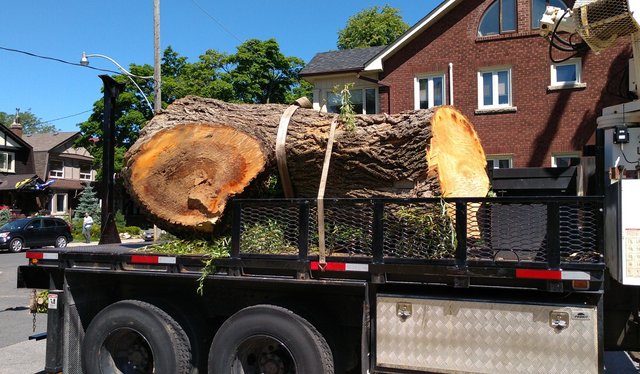 It must have been a hundred years old. The trunk is as wide as a truck. I was walking along the road to find a quite park to do some thinking when I saw this massacre.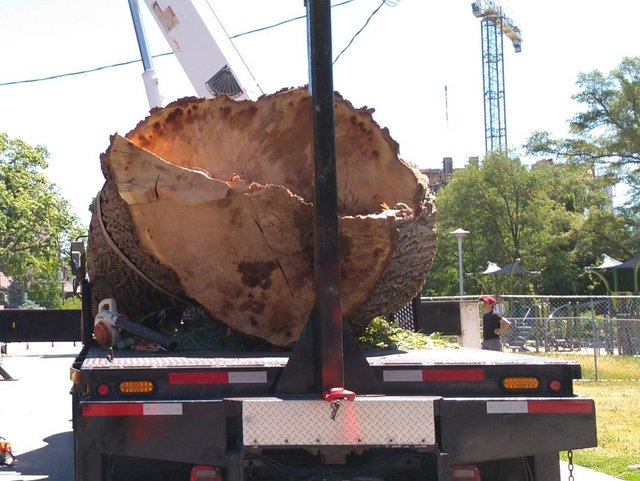 The work crew were pretty quick at sawing it down one piece at a time with the help of a crane to catch the dismembered limbs before they crashed to the ground. The smaller branches got mutilated in the "meat grinder", wood cheaper.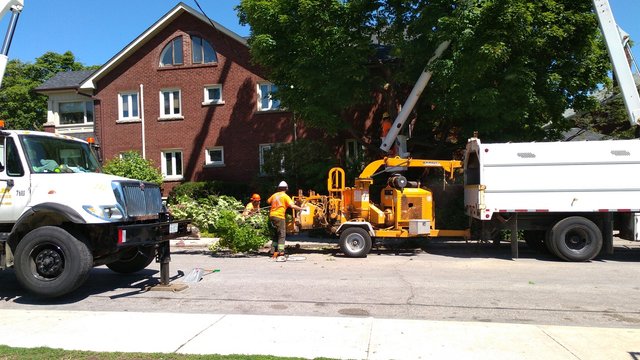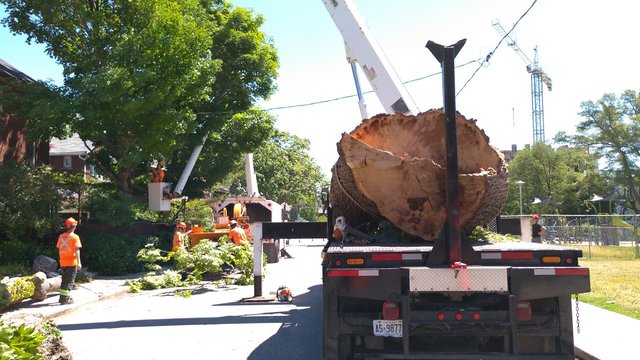 It was quite the show that had attracted a small audience, it's not every day such a relic of the old city is brought to its demise. It was growing beside that old house and it must have become a hazard due to its size and age.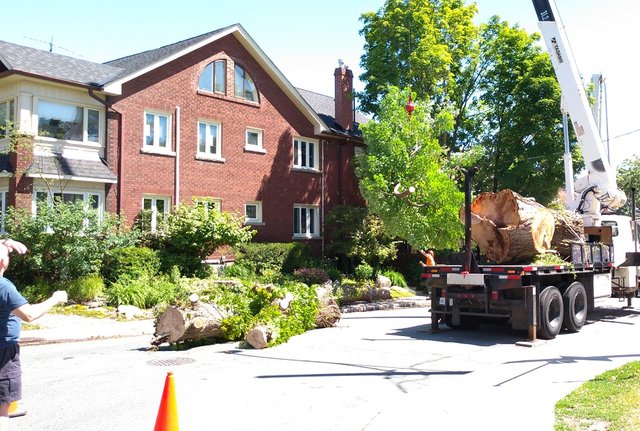 I came back the same way later that afternoon to see no trace of the tree or the crew. Like ninja's they came, slaughtered and disappeared. Only the young offspring all bent over and leaning out to the road was left. Now that the overbearing Oak was gone this is its chance to plant its roots deep and stretch them further out.