Tree Tuesday - The First Freeze
Here's a few snow laden trees for this #treetuesday by @old-guy-photos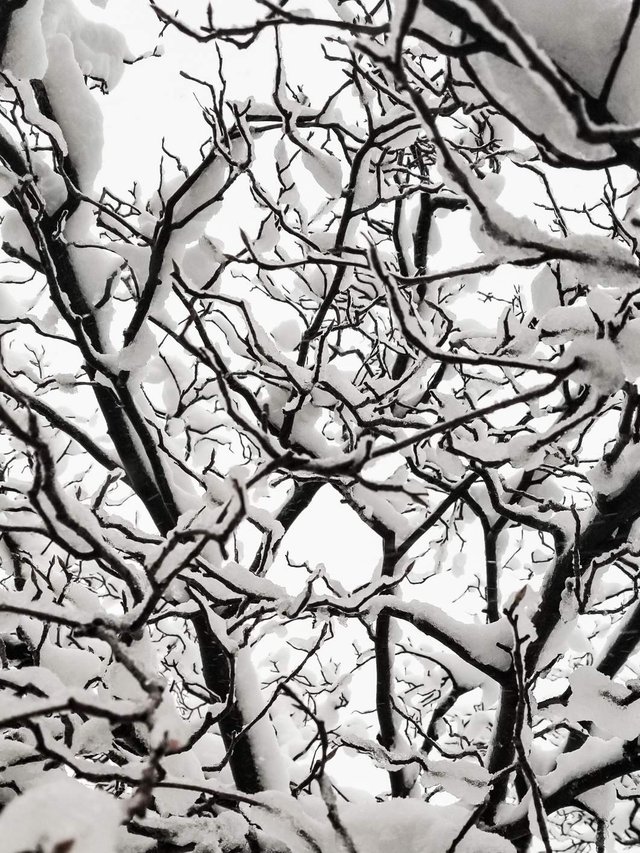 When the snow cakes onto the tops of the branches it almost looks like a scribbly drawing on a white sheet of paper.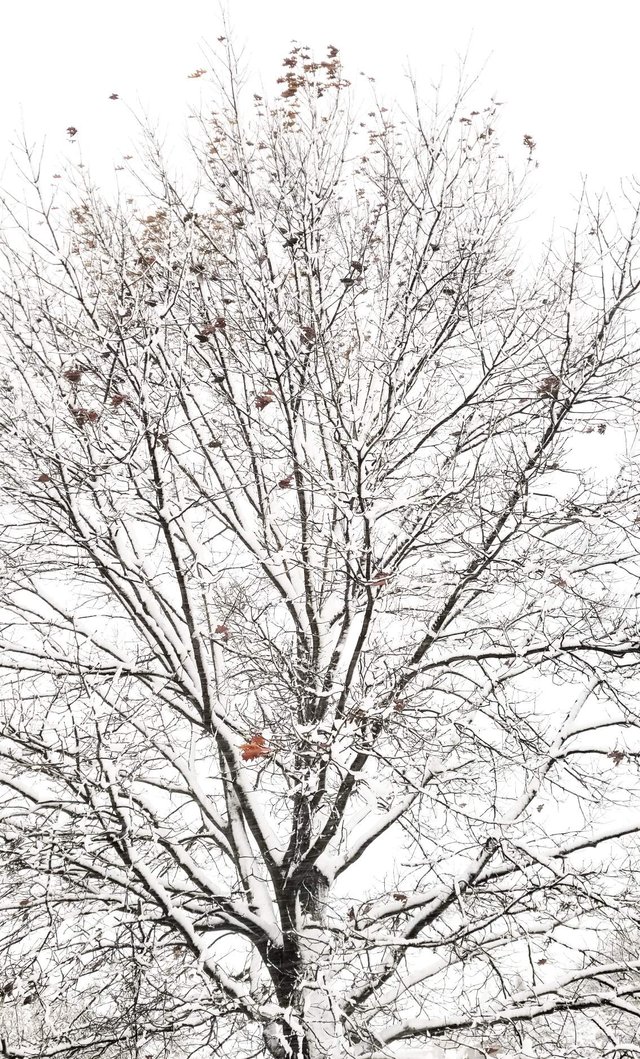 Even the sky turns white when it snows here. This masks out the tree branches even more.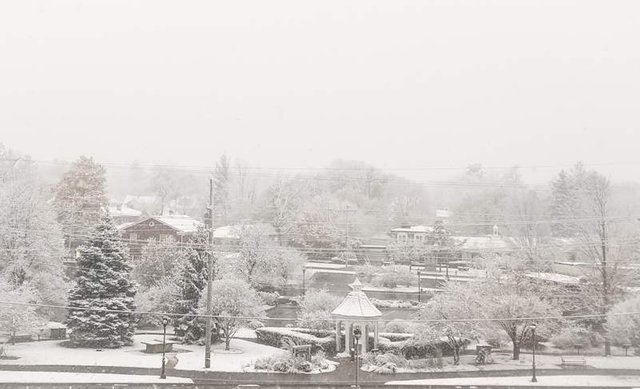 Even though the snow can be annoying it can transform your normal surrounding into a new environment.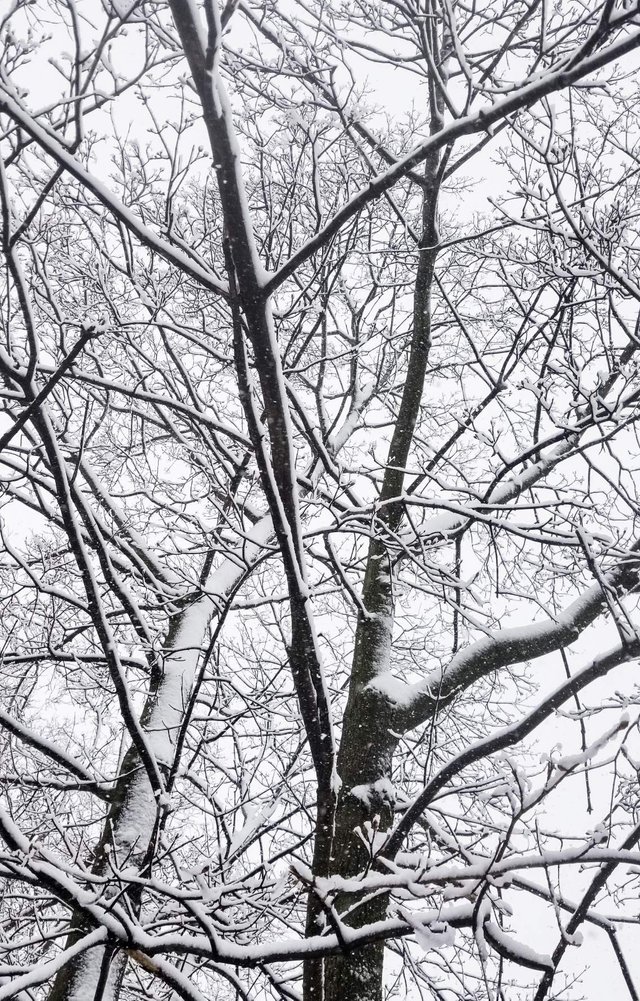 The fractal nature of tree branches are revealed when they are isolated by the snow.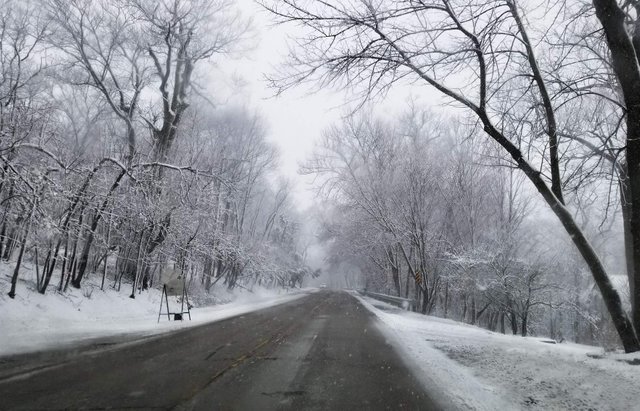 Depth of field is interesting in the snow and the tree branches start fading into gray clouds off in the distance.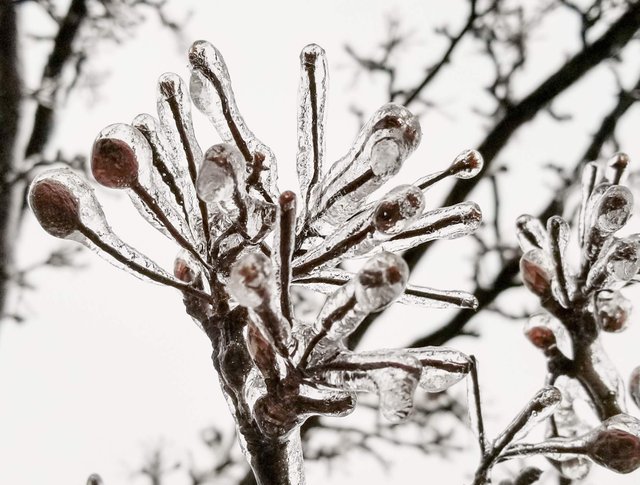 Sometimes before it snows it is still warm enough for rain but then suddenly it gets cold and the rain freezes a clear coating of ice onto branches.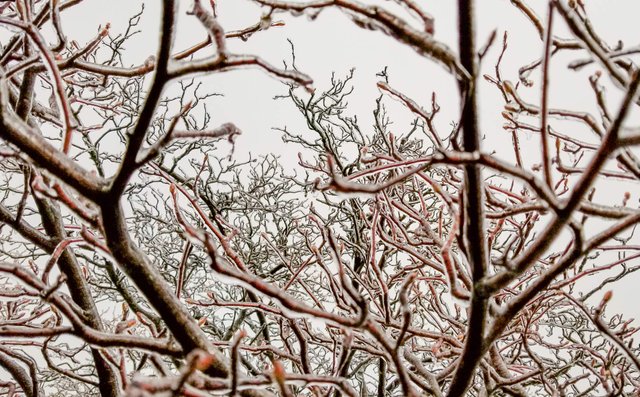 This smaller hedge starts to look like a bunch of veins once it is coated in ice.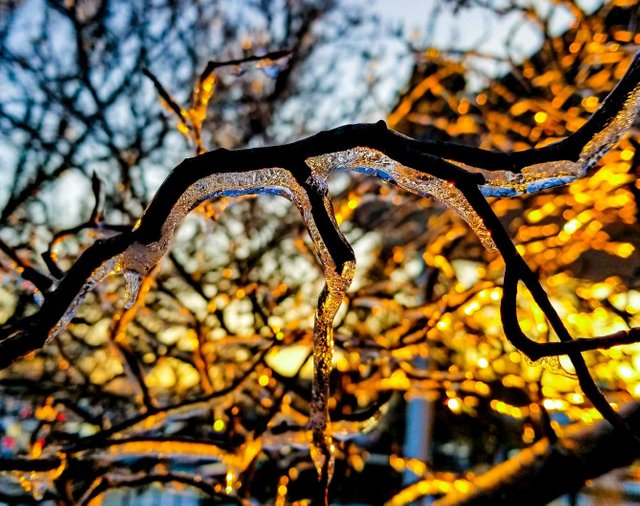 Sunrises after a snow freeze can produce really interesting light and shadow photos.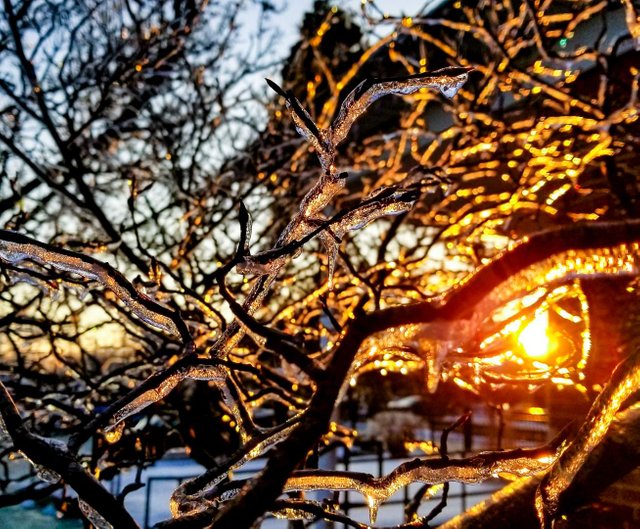 Here's my view at the train station as I make my trek into frozen downtown Chicago.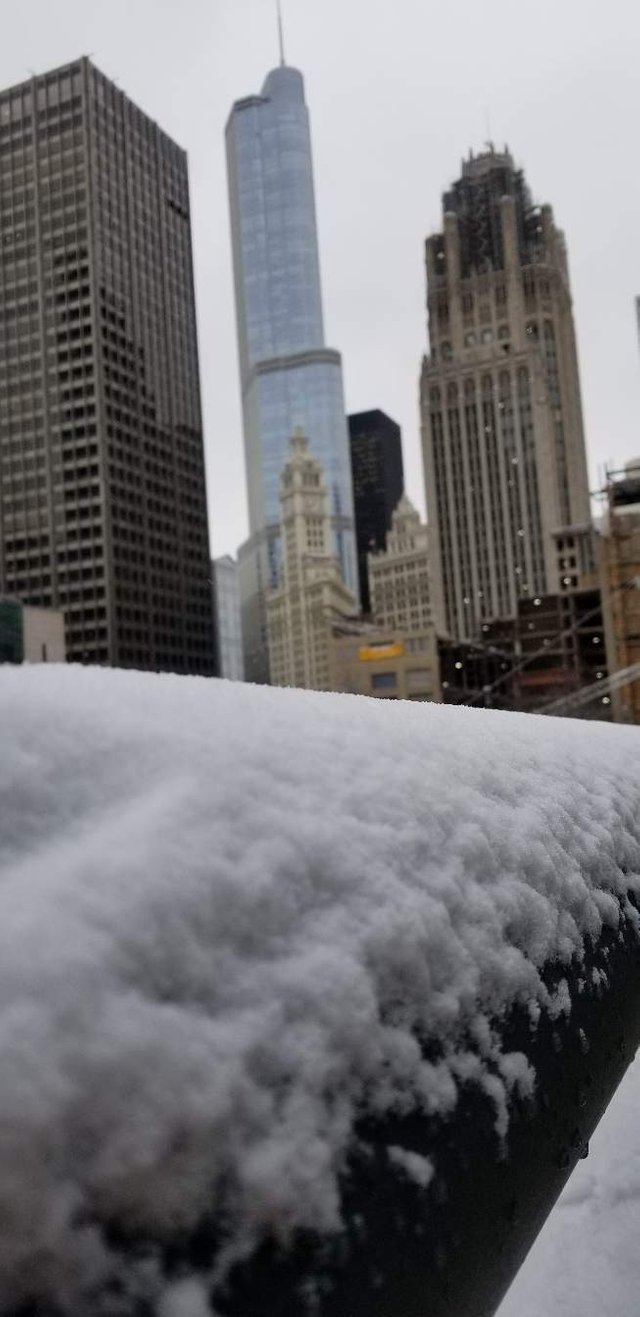 Happy #treetuesday stay warm out there 🥶
Posted using Partiko Android