Tree tuesday, el primero del 2020 - Tree tuesday, the first of 2020
Felizmente llegamos a un nuevo Tree Tuesday, el primero del 2019, en este lindo desafio que cada martes nos invita nuestro amigo @old-guy-photos.
Happily we arrived at a new Tree Tuesday, the first of 2019, in this beautiful challenge that our friend @ old-guy-photos invites us every Tuesday.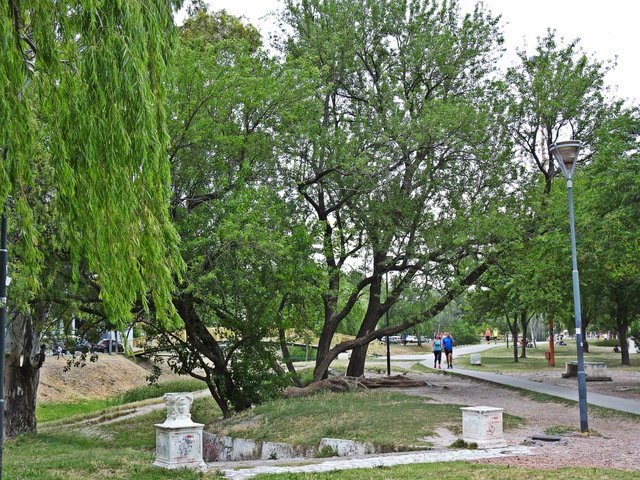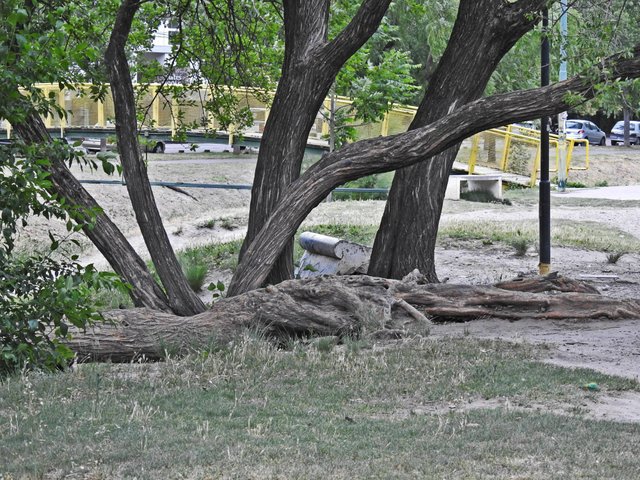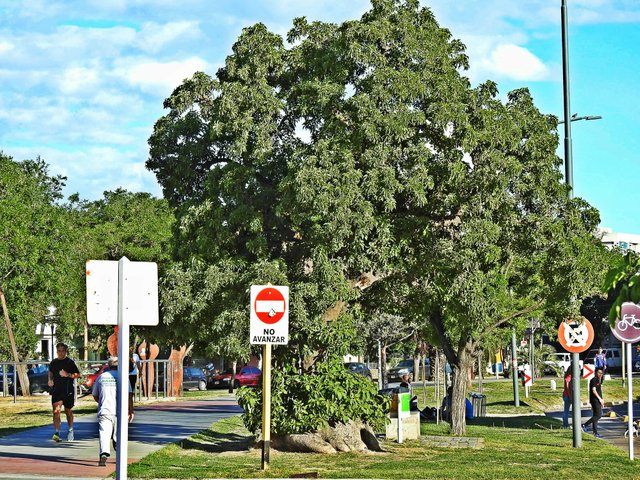 En el verano en mi ciudad suelen hacer temperaturas cercanas a los 40º C, lo cual hace que se haga complicado pasar las tardes en lugares sin algún aire acondicionado. Otra buena opción para pasar el calor es dar un paseo por el parque de Mayo, donde el arroyo y la gran arboleda aportan algo de fresco y humedad, que nos ayuda a pasar las tardes un poco más aliviados.
In the summer in my city they usually make temperatures close to 40º C, which makes it difficult to spend evenings in places without some air conditioning. Another good option to spend the heat is to take a walk through the park of Mayo, where the stream and the great grove provide some fresh and damp, which helps us spend the afternoon a little more relieved.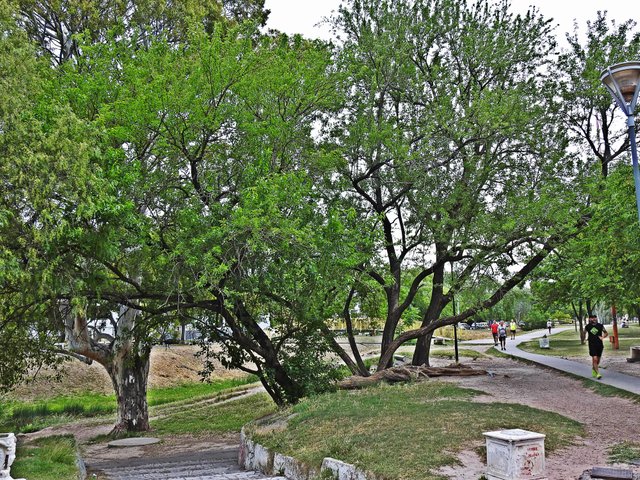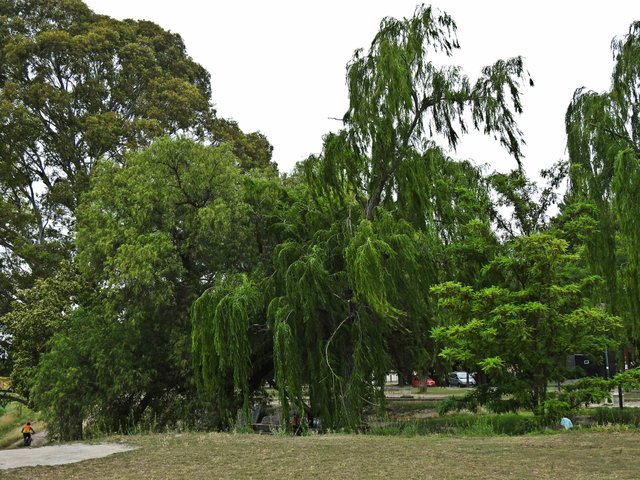 Esta gran arboleda que hay en la ciudades además de aportar algo de aire fresco a quienes lo visitan, es de vital importancia ya que ayuda a preservar el nivel contaminación del aire en niveles aceptables.
This large grove that exists in the cities in addition to providing some fresh air to those who visit it, is of vital importance as it helps to preserve the level of air pollution at acceptable levels.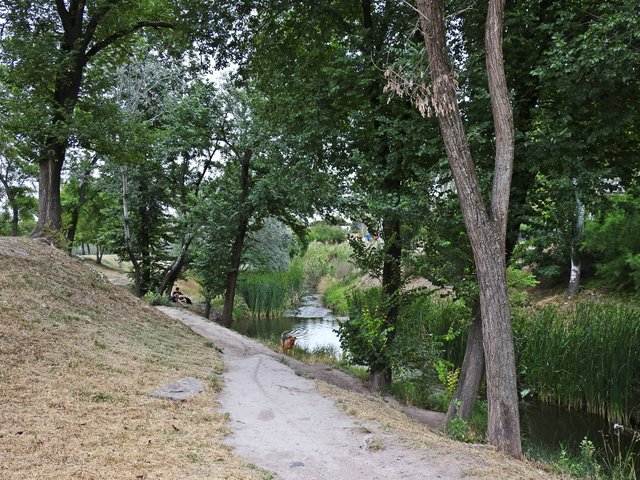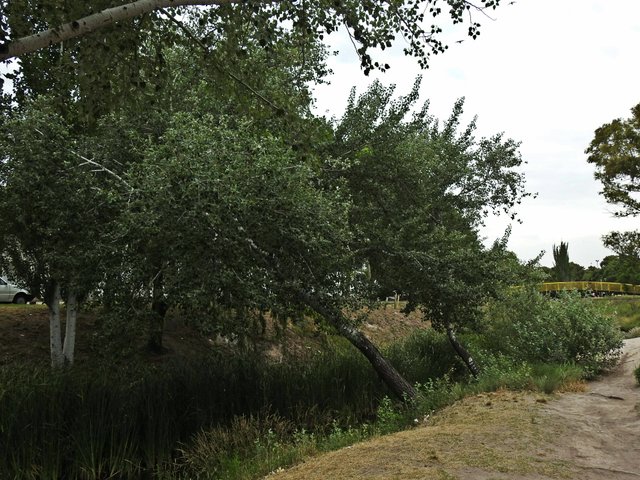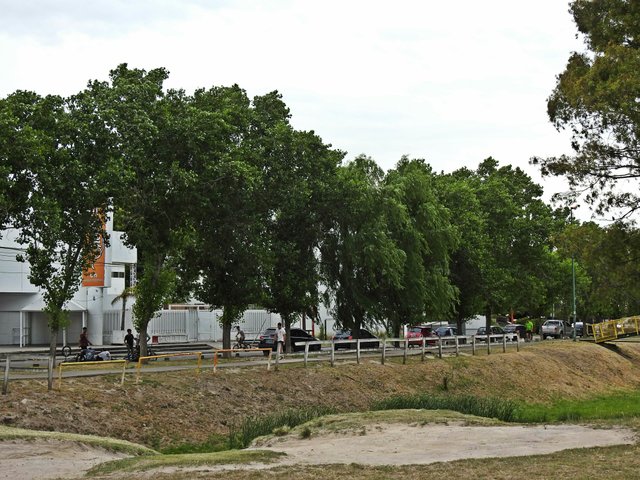 Es los meses de mayor calor es ideal para ir con lo niños para que puedan correr y jugar debajo de la sombra sin estar expuestos al agobiante sol.
It is the hottest months is ideal to go with children so they can run and play under the shade without being exposed to the overwhelming sun.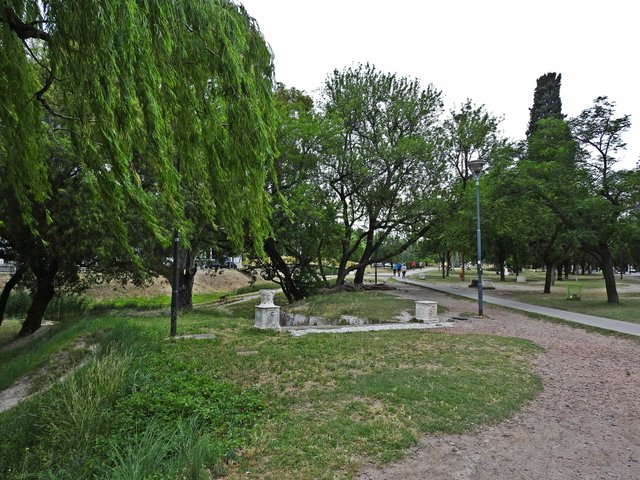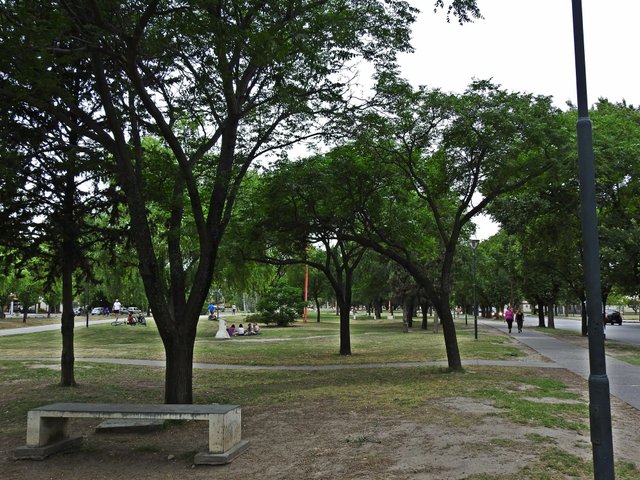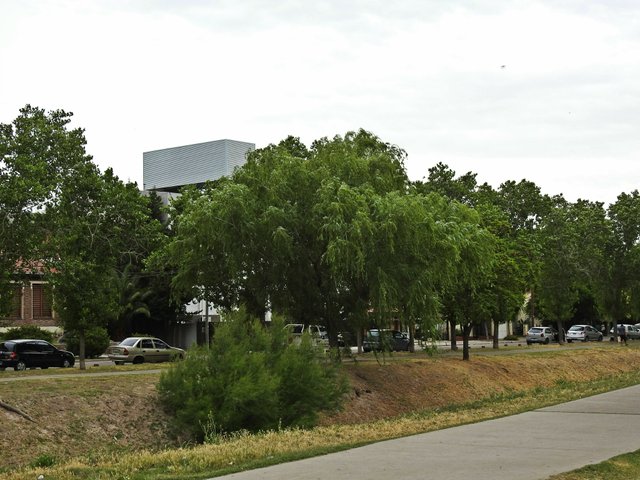 Aquí podemos encontrar gran variedad de árboles lo cual hace que sea un lugar muy rico en diversidad de especies. Encontramos pinos, acacias, ombú, álamos, álamos plateados, eucaliptus, sauce llorón, sauce eléctrico y muchas especies más que hacen de este espacio se vea muy lindo y en otoño cuando se secan las hojas se puede observar una gran cantidad tonalidades del color marrón y ocre.
Here we can find a great variety of trees which makes it a very rich place in diversity of species. We find pines, acacias, ombú, poplars, silver poplars, eucalyptus, weeping willow, electric willow and many other species that make this space look very nice and in autumn when the leaves dry you can see a lot of shades of brown color and ocher.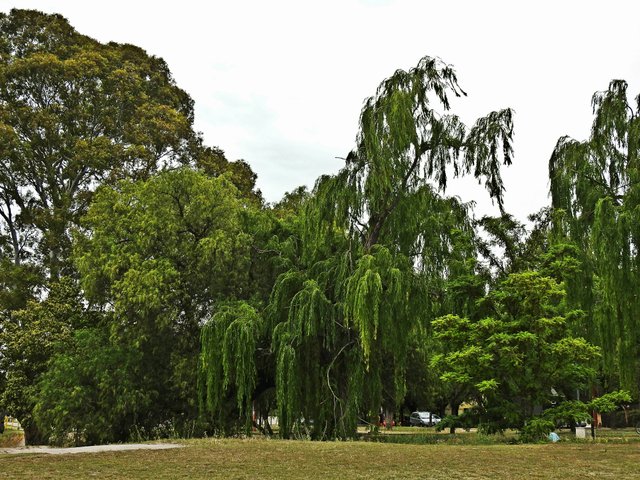 Como siempre les digo, aprovechen cada oportunidad que tengan para disfrutar sus días al aire libre, para respirar aire puro y disfrutar del sol, de las nubes y porque no de la lluvia. Estas cosas nos llenan de energía, nos llenan el alma y nos dan calidad de vida. Bajen el ritmo con el que viven día a día y tomense tiempo para disfrutar de la vida, de los seres queridos y de la naturaleza.
As I always tell you, take every opportunity you have to enjoy your days outdoors, to breathe fresh air and enjoy the sun, clouds and why not rain. These things fill us with energy, fill our soul and give us quality of life. Lower the pace with which you live day by day and take time to enjoy life, loved ones and nature.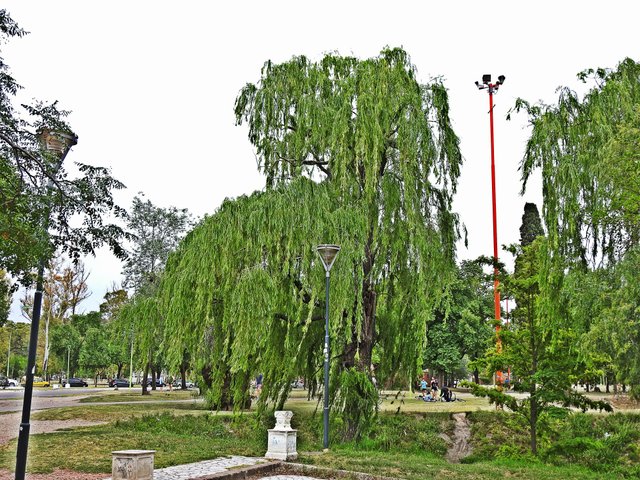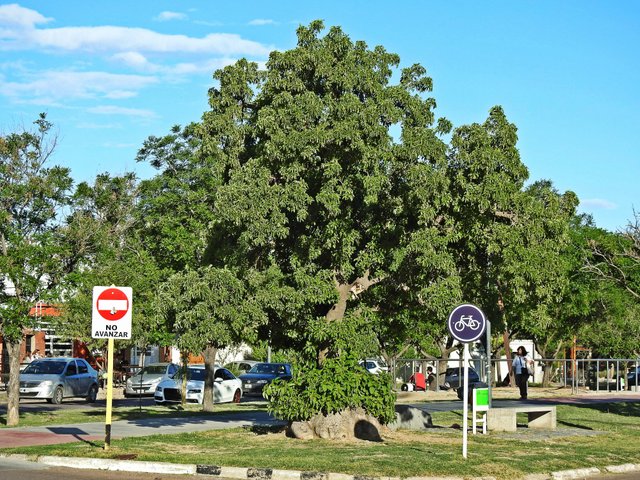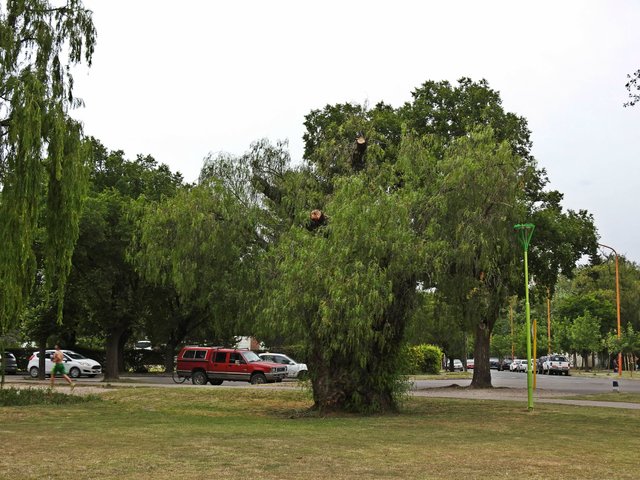 Espero que hayan empezado este 2020 de la mejor manera, disfrutando de todo lo lindo que nos regala la vida y pudiendo disfrutar de las cosas simples de la vida y sobre todo de los afectos.
I hope you have started this 2020 in the best way, enjoying all the nice things that life gives us and being able to enjoy the simple things in life and especially the affections.
Hasta el próximo treetuesday!!
Until next treetuesday !!
Original content of @pablo1601
Nikon Coolpix P900 camera