There are some very interesting pine trees in the Colorado area and this type smells a lot like maple syrup or honey. I like to smell different trees when I'm out hiking.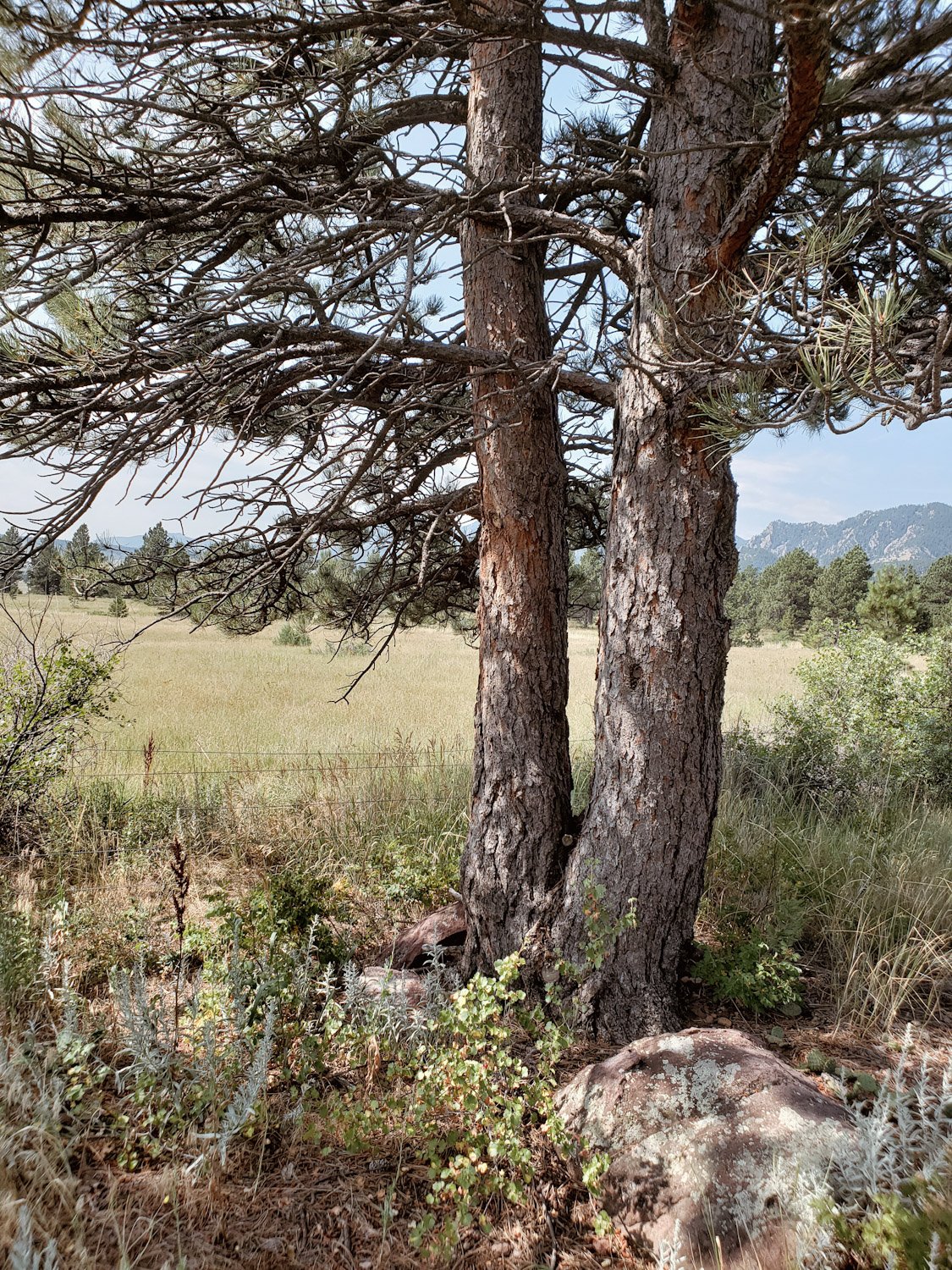 The bark on this tree is a bit yellower looking and the wood has a lot of pitch in it and burns very hot in a fireplace. (If it is the tree I think it is)
Here's another picture looking up at the branches: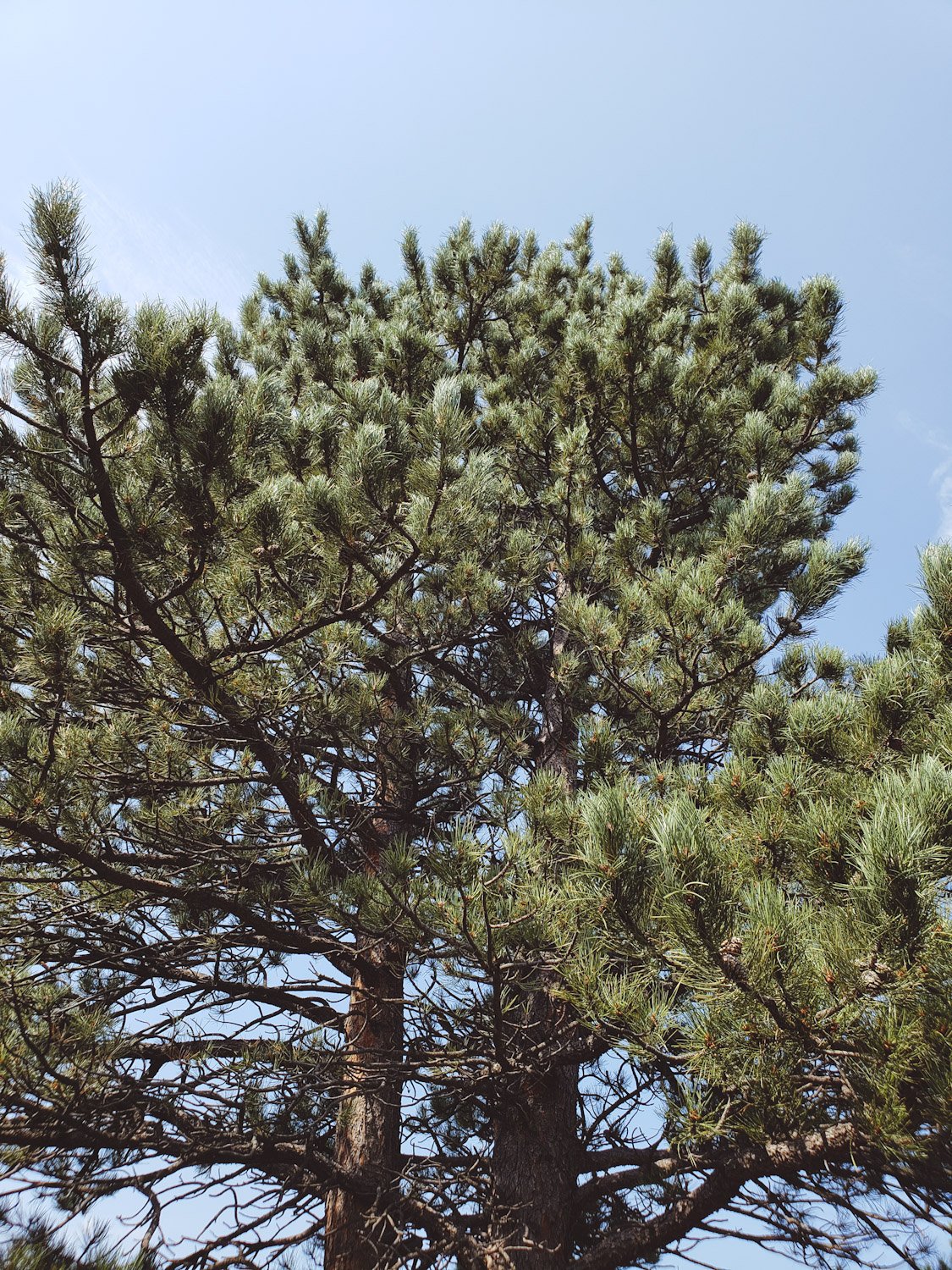 Here's a picture of some of the native plants in the area. I believe this is a type of milkweed: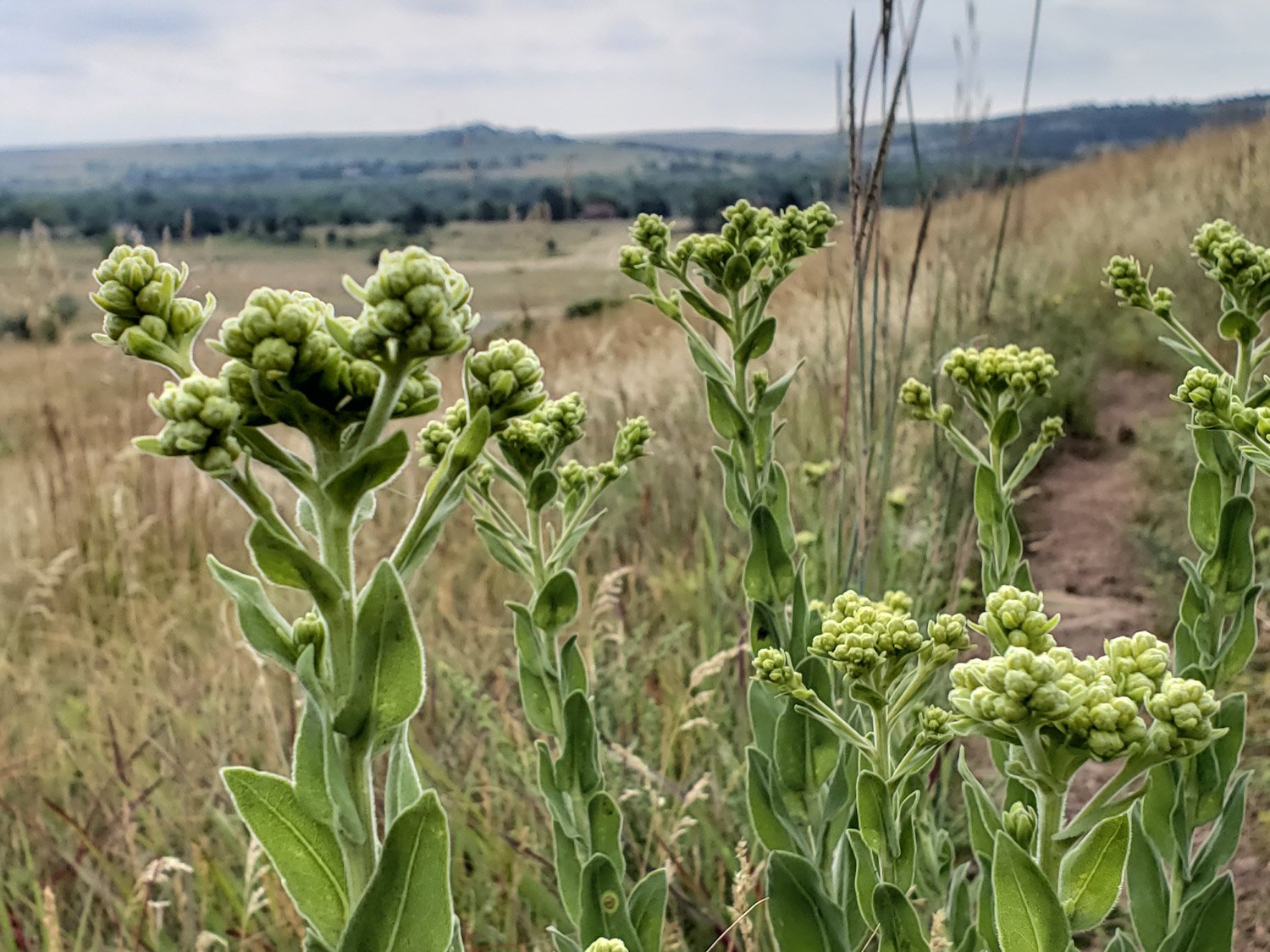 ---
Thanks for reading! I always value your support! Pictures were taken by me with my Galaxy S9+ and modified in Photoshop Express. Special thanks to @old-guy-photos for hosting treetuesday.