Tree Tuesday In Black & White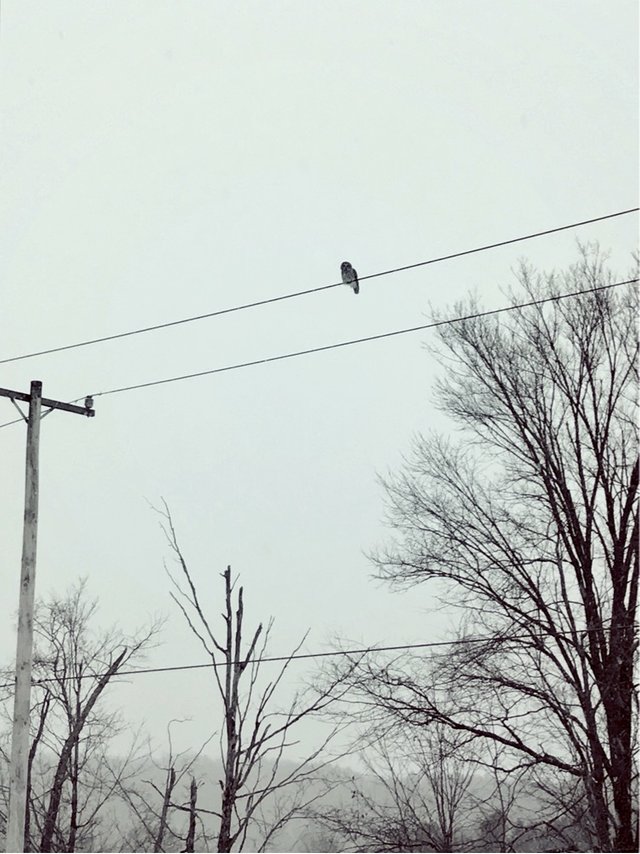 Hello Steemaliens
This is my entry for today's Tree Tuesday challenge hosted by @old-guy-photos .
I took this shot during our last snowfall over the weekend. While looking outside to check the weather around something caught my eye. After scanning back I realized it's a owl!
This owl must have been hungry to be out in that fierce wind. It's rare you just see them out of the woods like this but it sure made for a great photo. Captured on my iPhone7.
Until next time...Steem On :)
Posted using Partiko iOS