If there is a tree that should be Steemit's mascot, it should be the Cryptomeria!!! This tree is so-named from the latin 'krypto' meaning hidden and the greek 'meros' meaning part. In otherwords, the seeds are hidden by scales. This tree is indeed a 'hidden' gem of a specimen - forget all those arborvitaes and leland cypress...Go for a cryptomeria!

Well, all of that aside, this is absolutely my favorite tree and here are the reasons why:
It is not prone to disease
It has beautiful soft needles
It has beautiful drooping branches
It's a conifer, so it is evergreen
It has fantastic cones on the branches which are lovely and are even lovelier in holiday arrangements
It makes for great screening
It can be sheered into a hedge
It also comes in a dwarf variety

I have one quite old Cryptomeria and 2 youngins'. The younger ones are indeed more beautiful, but my old elder has a loopy statesman-like air that I can relate to ;-)

Here's the Old Guy...looming over our side yard...he's been through a lot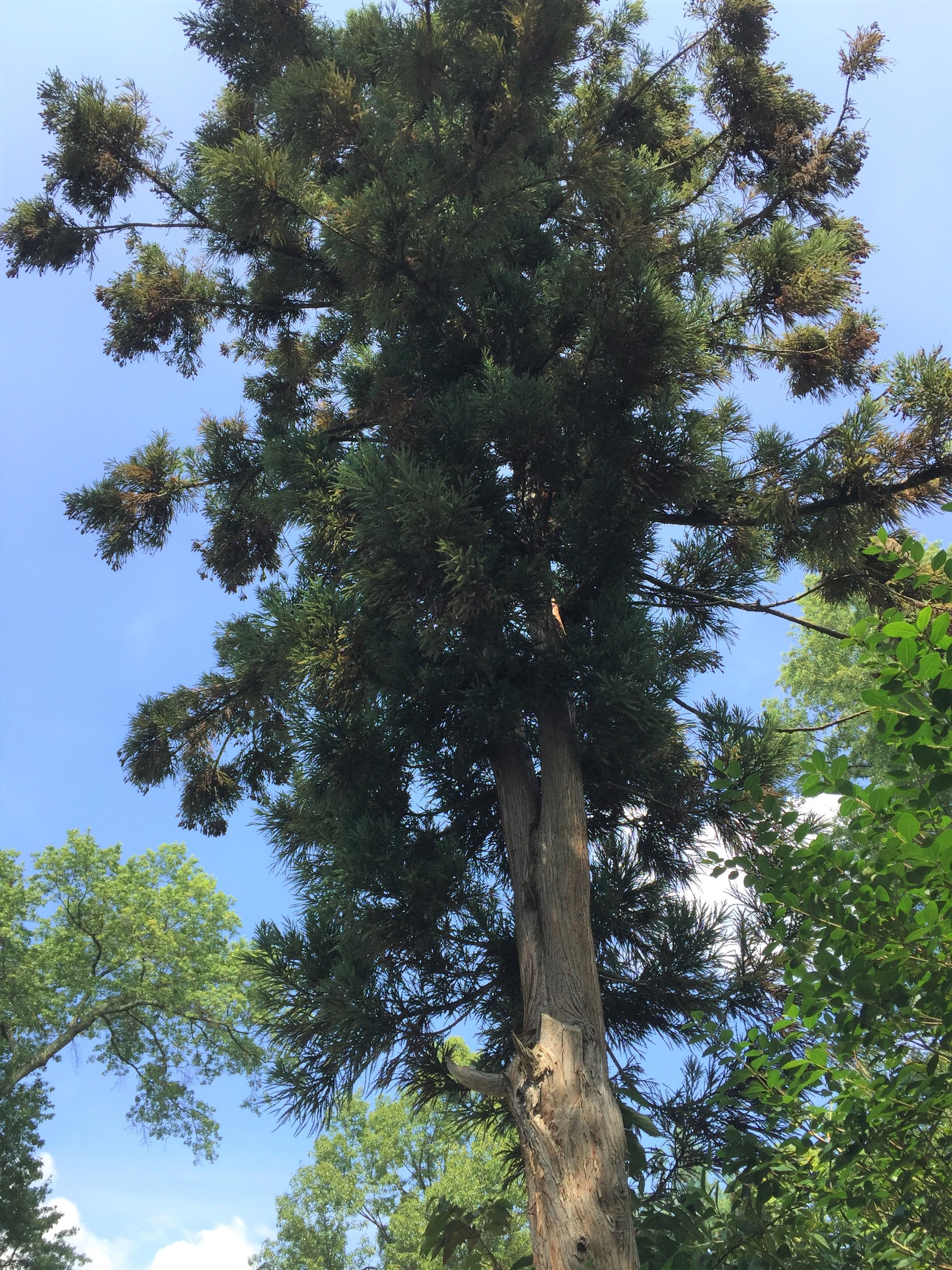 Here is a photo of the 'youngins'. I planted these in a part of the yard by the pool that blocks my neighbor's house-sized garage that looks like a house and that they keep lighted up at night which makes me cranky.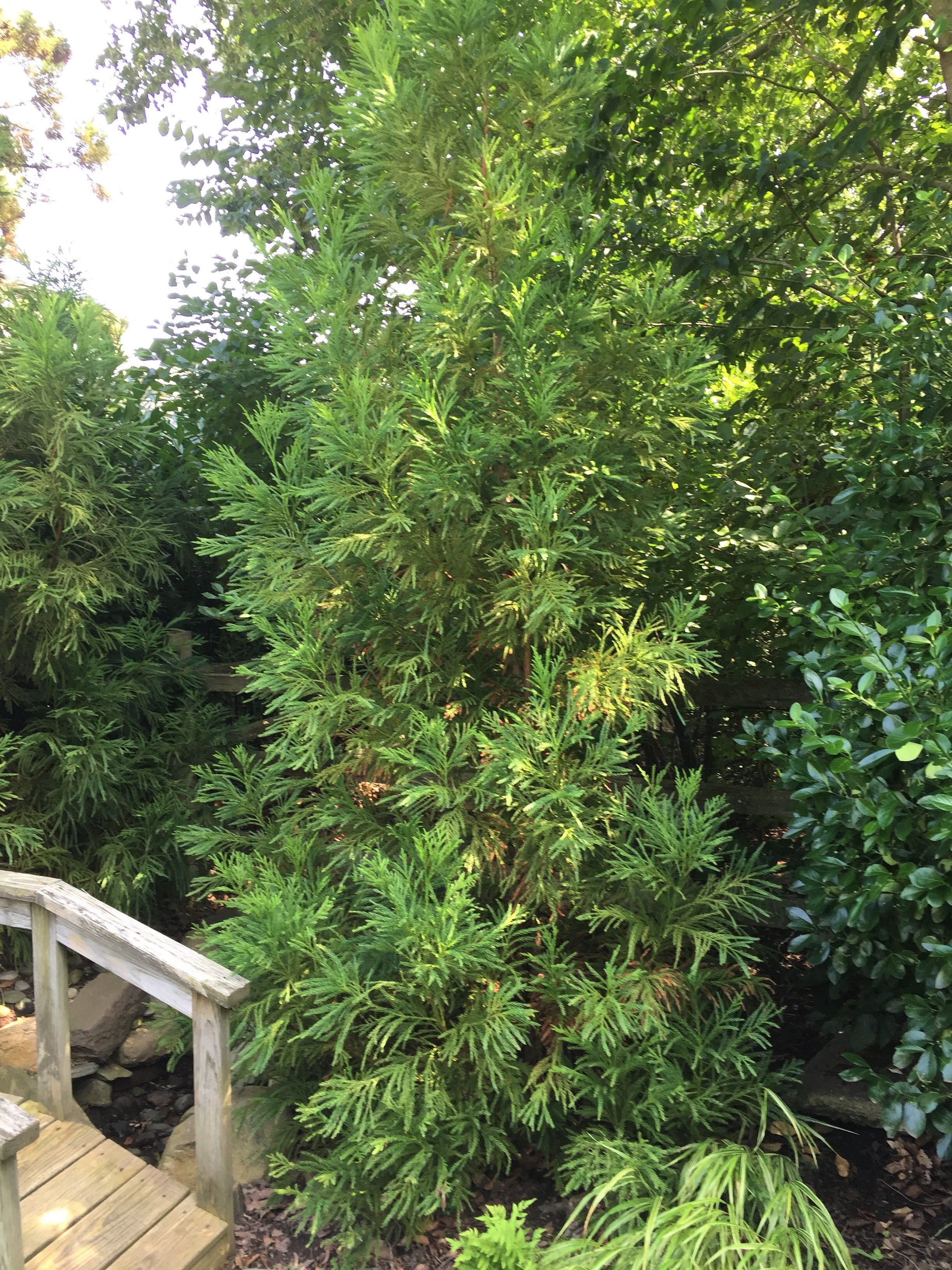 Here is a closer look at the branches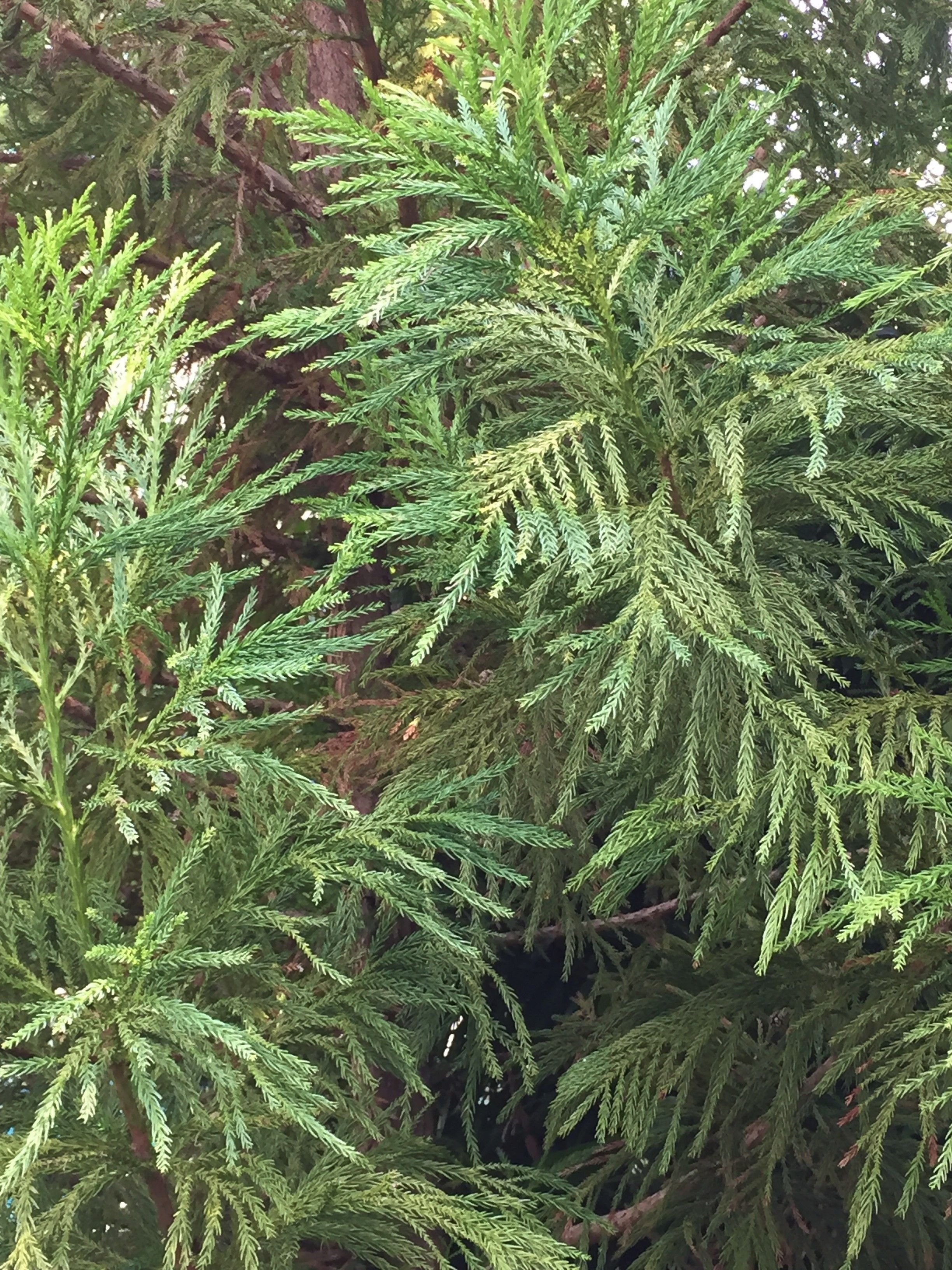 Here is the bark on the Old guy:


Here are 2 photos that I found on the internet of the cones. Unfortunately this year I do not see any cones developing which I am quite sad about.
Female Cone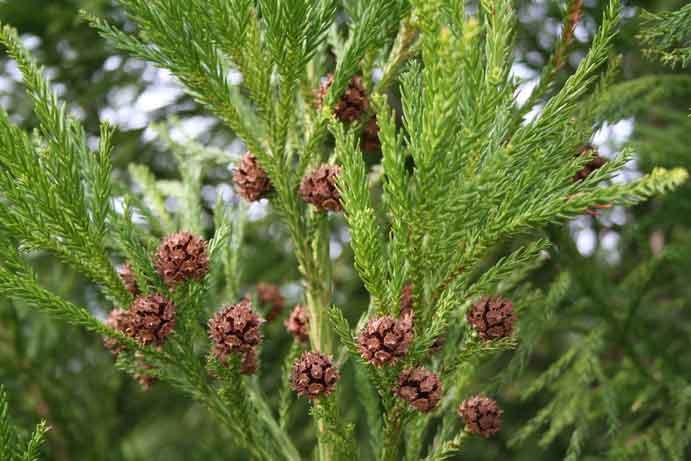 Male Cone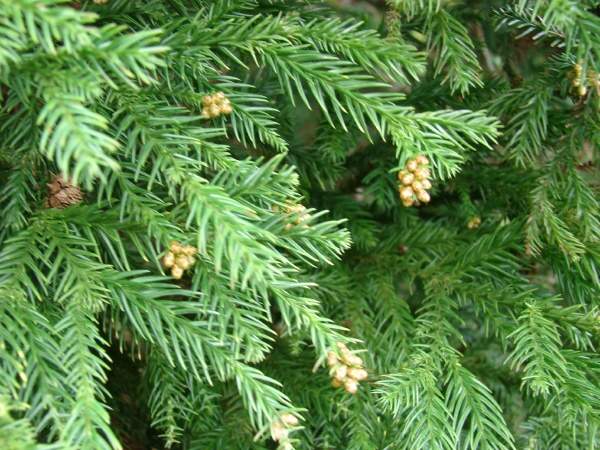 So do I hear a YES! that the Cryptomeria should be steemit's tree mascot? LOL. I am certainly a resounding YES!
Happy Gardening