After the dam leaks were plugged attention could focus to the irrigation canal that runs through the property.
Being an earthen canal it is easy for water to seep through the base and sides of the canal. The solution there was to line it with some sort of impermeable lining.
Concrete is rather expensive and requires a lot of site preparation.
In this emergency instance where time was of the essence we opted for using plastic since it can be put in quickly with relatively little site prep and just a couple of hours of labor.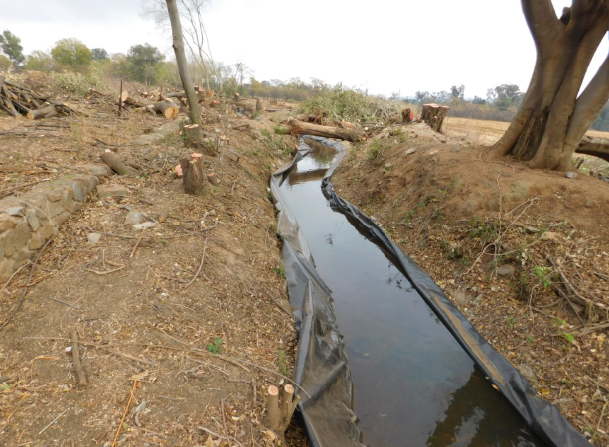 We did however, do a lot of tree felling to make access to the working area a but simpler. Most of these were exotics, invader saringa's, so no loss there.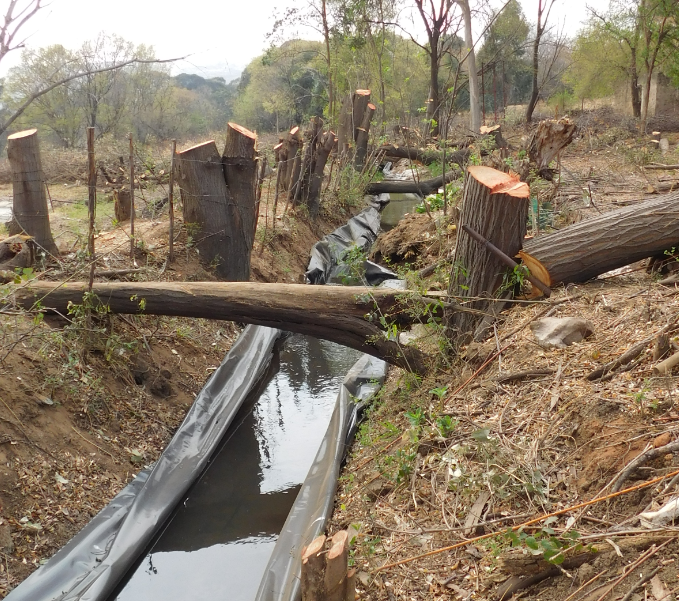 Here is a canal shot before lining.