English / German
Two tree photographs are included in this article. Age leaves its mark or, as here, it forms structures. I found them interesting enough to hold on to.
Zwei Baumfotografien sind Inhalt dieses Artikels. Das Alter hinterlässt Spuren oder wie hier bildet es Strukturen aus. Ich fand diese interessant genug um sie festzuhalten.
135 mm - F/5.0 - 1/50 sec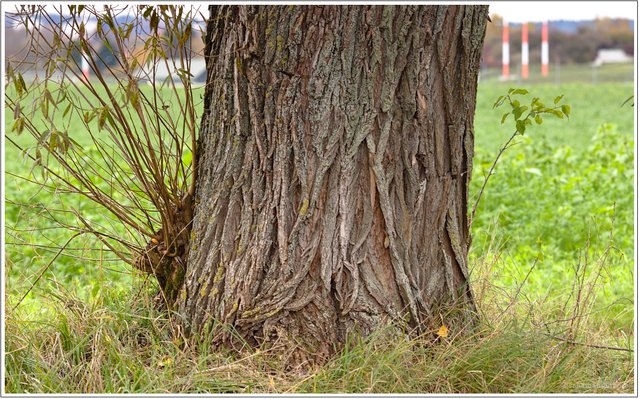 In mid-November, autumn should be in its final stages and the plants should prepare for winter. As it can be seen from the golden trees in the background, the time of nature has shifted and we can still imagine the middle of autumn. The foreground is dominated by a wild group of long-stemmed trees from which some colleagues have obviously been removed.
Mitte November sollte der Herbst in seinen Endzügen liegen und die Pflanzen sich auf den Winter vorbereiten. Wie an den goldenen Bäumen im Hintergrund zu erkennen ist hat sich die Zeit der Natur aber verschoben und wir können uns bei diesem Anblick noch Mitten im Herbst wähnen. Der Vordergrund wird von einer wilden Gruppe langstieliger Bäume beherrscht denen ganz offensichtlich einige Kollegen entfernt wurden.
104 mm - F/8.0 - 1/160 sec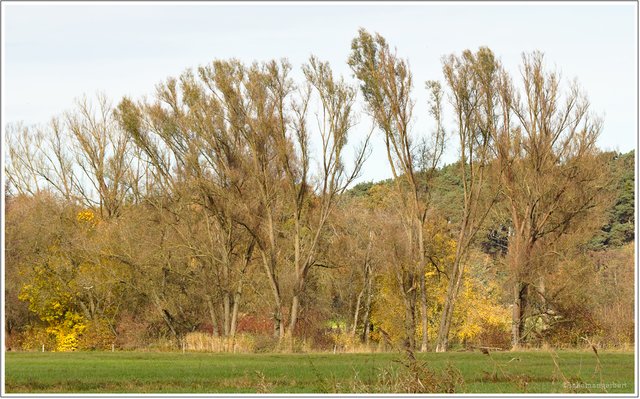 Camera: Canon EOS 200D
Lens: Tamron 70-210 mm F/4 Di VC USD
Edit: darktable

See you next time! / Bis nächstes Mal!
Thank you for your attention! / Danke für Deine Aufmerksamkeit!
Original content by