Today I started to make a packing list for our trip to Bangkok.
I always hate packing, but I love travelling 😁. With a toddler the packinglist is getting longer. But I am lucky that my little girl is rather an easy maintenance child 😝.
She has no favorite stuffed animal nor other toys. She can play and be happy with anything, so I normally only bring sketch book, color pencils and 1 or 2 book. As a back up I still have some educational Apps in my tablet.
To relieve her hunger during the trip she is happy with any sort of fruits and oatmeal milk, this time I also plan to bring some quail eggs cos she loves them so much, just like me.
By the way this time I'd like to show you some stuffs I always bring with me while travelling which can be interesting for you who care about being environmentally friendly as well.
Especially since we are going to Thailand (which is just the same like Indonesia), this things shouldn't be forgotten.
The people there are not so aware about the importance of not stuffing the mother earth with more and more plastic.
In Asia you will get everything wrapped in plastic when you buy something. You'd additionally get a plastic bag for a small product which you can easily hold with your hand or even if it's some food or beverage that can be eaten up/drunk in just few minutes.
It's so alarming to notice how much plastic is used there.
That's why it's important for us to always remember bringing our own container, bag and cutlery.
On the pictures below you can see a small metal tube which contains cutlery made of stainless steel. Inside of this tube you cabln find a pair of chopstick, a spoon and a fork.
I have always been taking it everywhere too here in Germany, because our little Kobold often can't be patient enough and want to eat her Joghurt ASAP, whenever we go grocery shopping.
It's really compact and can be stored in any lady's handbag.
I have bought it from China through AliExpress
Aside of that I still have a stainless steel lunch box, which can even be used in the microwave, dishwasher, oven and Induction stove...very versatile l.
For a drink I also have a isolated bottle which can be used for warm and cold beverages.
This way we can still eat anywhere on the street without creating unnecessary plastic trashes.
Last but not least, I have learned from experience in Steemfest3 that sone events could be too loud for sensitive hearing of little toddler. So this time little Kobold will take an ear protection with her.
I was initially a bit worried if she wouldn't like wearing it but I am mistaken.
She loves it so much.
Ah... By the way I want to give a reminder for you who plan to bring a power bank with you to Thailand. The officer is really strict there.
They had confiscated our both powerbanks last year just because I can't show any prove that the power banks has a capacity lower than 32000mAH.
Our powerbnks actually had a small capacity but it's not printed on the product. I can't even provide vode any quittung as I have bought it so long time ago, without ever gave ne any problem.
Ok, enough for today and thanks for your upvotes 😊
---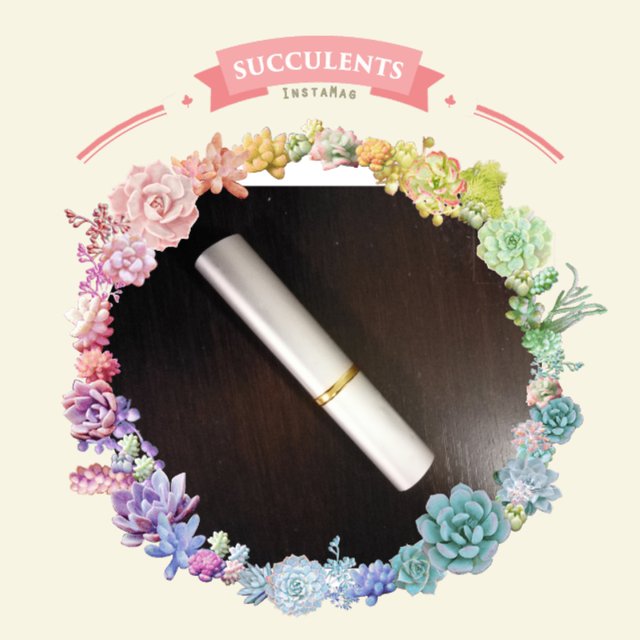 ---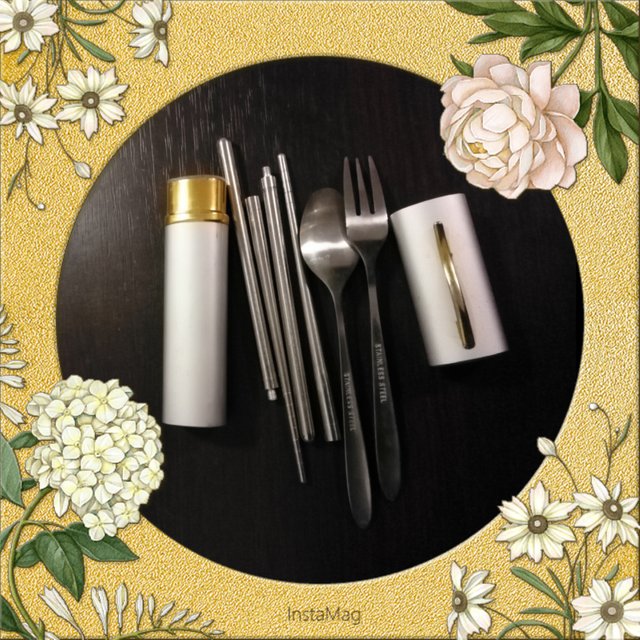 ---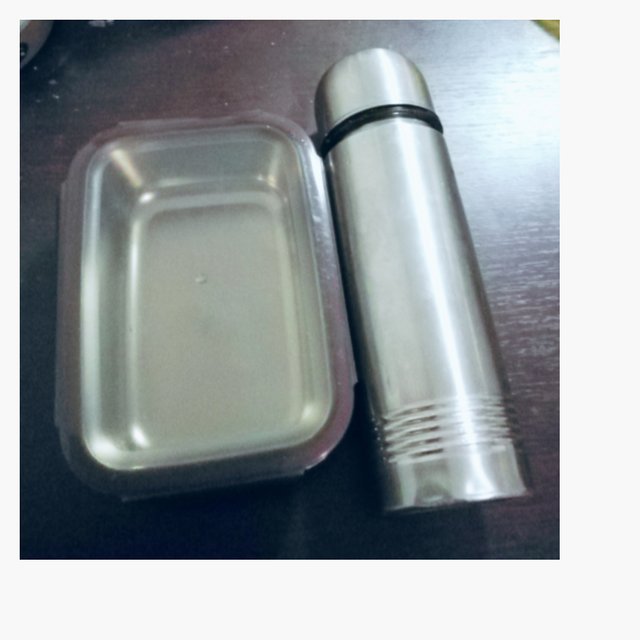 ---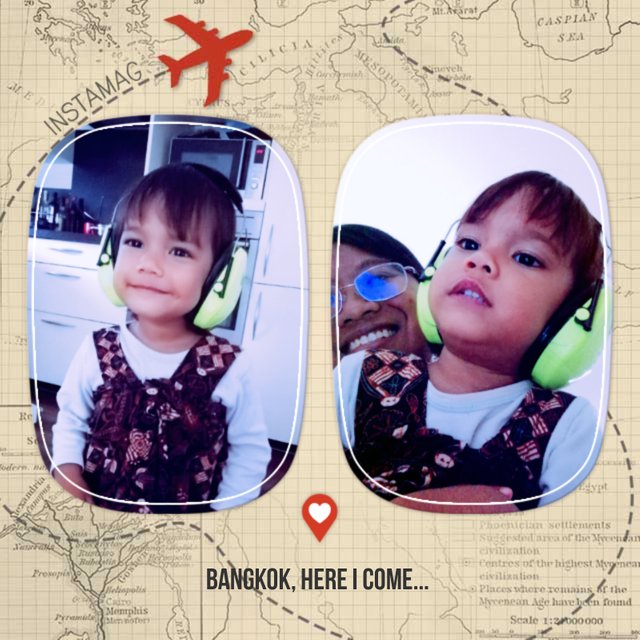 ---