diving in the sea sabang aceh indonesia
Actually, I've been wanting to dive for a long time. However, because diving is an extreme sport, we are required to have a dive permit first before we can dive. Everything has just returned for our salvation. Because having a diving permit, means we are expected to understand about things that can and should not be done while diving. But who would have thought diving on the island of Sabang instead to be my first dive?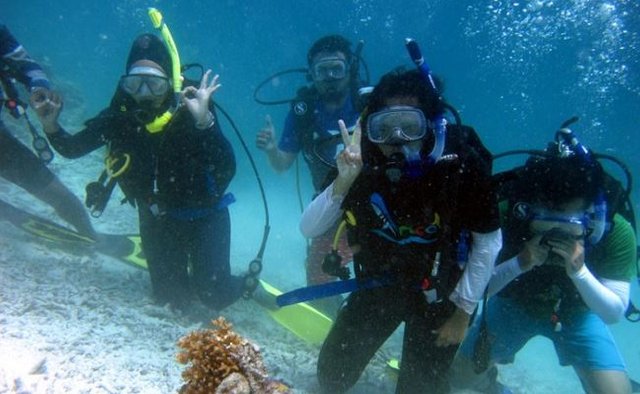 Diving is expensive?
Well this, after knowing that I can also dive on this island of Sabang. My anxiety is a matter of price. This is a practical diving exercise not a cheap sport. For this fun dive, I must be willing to spend 500k. These include diving equipment, instructors, boat rentals, and lunch. So I think it's worth the cost.
Diving Preparation
After deciding to dive, I can not jump right into the water. First I have to fill some documents. Including illness already in misery, to the number that can be contacted in case of things that are not desirable. "Wow, horror?" Yes how else, because remember dive is an extreme sport yes we have to prepare everything as possible.
Further introduction to dive equipment. This is what makes me tick-degan. "Is there a baseball shirt covering me?" Well, because my body is quite extra from the people in general heheheh. But lucky me, there is enough clothes. Because in Rubiah Tirta Divers, where we dive, usually also receive foreign guests, who have a large enough body as well. 😀
Time to dive
After all our preparations are done, it's time to dive. We also boarded a ship to cross over to the other side of the island, Rubiah island. There is still a sense of excitement when first entering the waters. Indirectly to the depth. We were first taught by the coast about how to breathe using oxygen cylinders.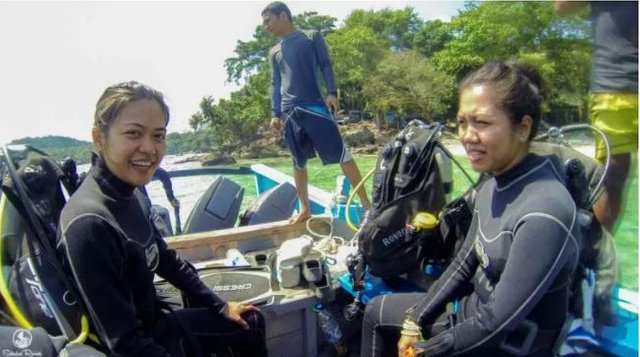 Once you get used to the dive equipment, start to go deeper. And, wow kerennn, first experience swimming, in tandem with the fish. Whether at what depth, we also encountered carcasses and motorcycles that were deliberately submerged for a coral reef. But unfortunately, in some places, we see many damaged corals as well. According to local residents, the impact of the tsunami that occurred in 2004 ago. So now still in the process of recovery at some point of diving.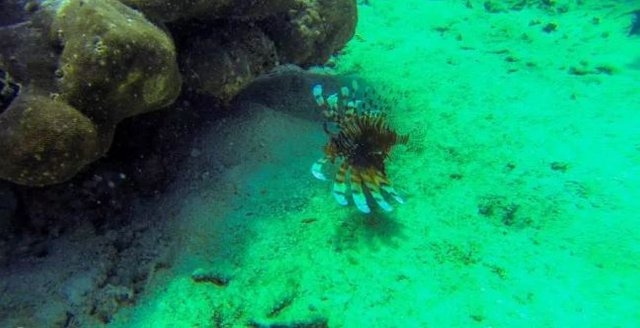 replanting damaged coral reefs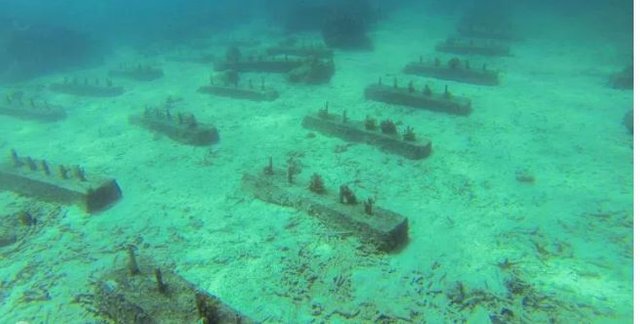 Motorbikes are used for planting coral reefs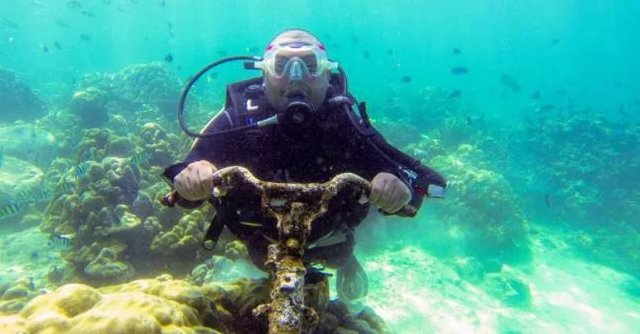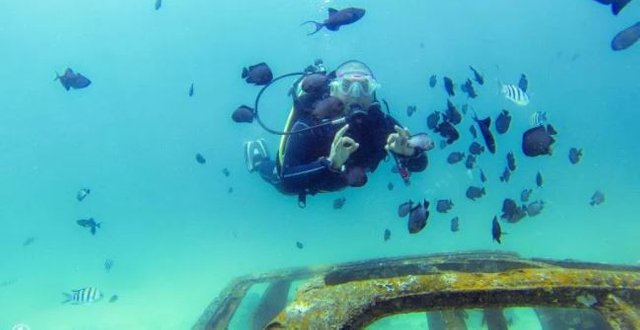 anemone with clown fish found in the sea of sabang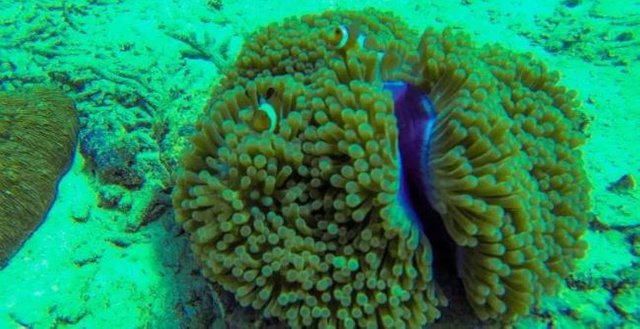 selfie at sea hehe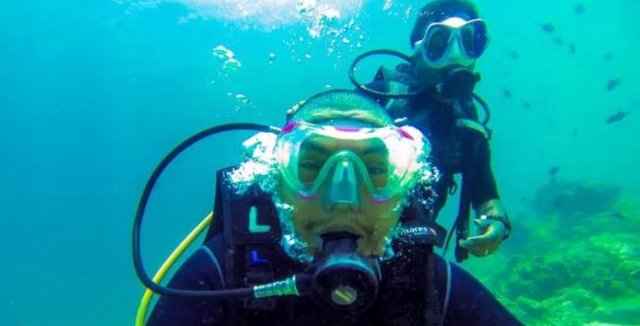 Did not feel we had been diving for about 1 hour. If the oxygen cylinder is not limited to its contents. Will lazy up to the top floor again. But what power should be separated with cute fish there. But we did not come back soon, we first stopped at Rubiah Island, for lunch. What a dive it was the first time. Hopefully still given the opportunity to dive again at a later time. Ride as high as possible, dive as deep as possible....