Despite moving back to Tulsa, and being very busy, Ren and I managed quite a bit of travel in 2018. I have been looking back at some of the photos I took last year, and thought I'd share a few of my favorites. I am still looking through them and may do another post or two as I pick out the best.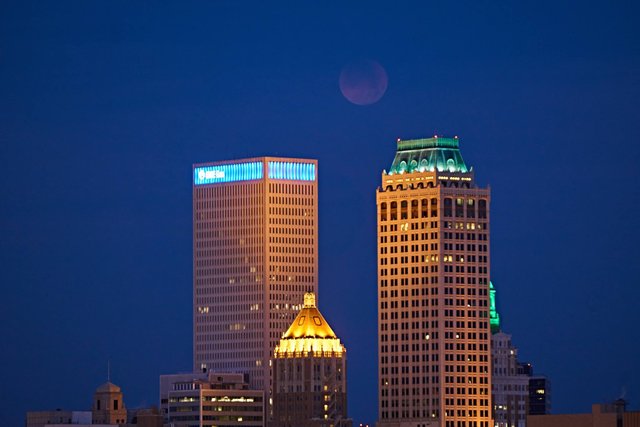 Back in January we had a total Lunar Eclipse visible here in Tulsa. As it happened the Moon was going to be in eclipse as it was setting in the West, while the Sun was rising in the East and giving us that early morning light we photographers like so much. I tried to plan an interesting photo and it turned out I could get a picture of the moon setting between the two tallest buildings in downtown Tulsa. It also happened that the best place to get this photo from was the top of the parking garage where I work. I could get the shot and wouldn't even have to take off from work to do it. Perfect! Well, almost perfect. Just as the moon was reaching the buildings the clouds moved in and covered it up. While it wasn't the shot I was after, I'm still pretty happy with it.
By the way, this coming Sunday, January 20th, is another Lunar Eclipse visible in the Americas. If you are lucky enough to have clear skies, bundle up and go watch. I am hoping to get some good pictures, but the weather here is looking iffy.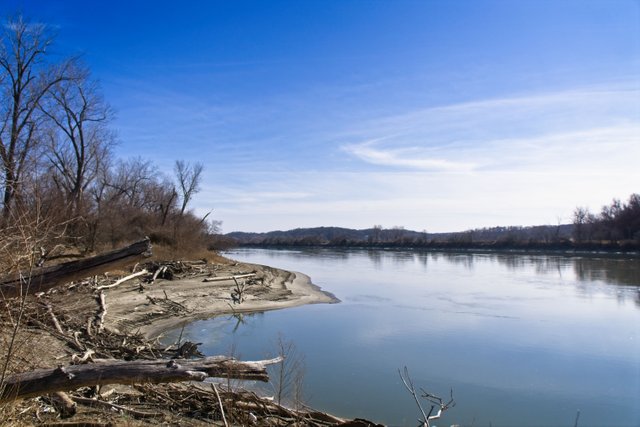 In February Ren went to the Kansas City Comic Con to help a friend with her merchant booth and I took a drive on the Glacier Scenic Byway, where I got this shot on the Missouri River.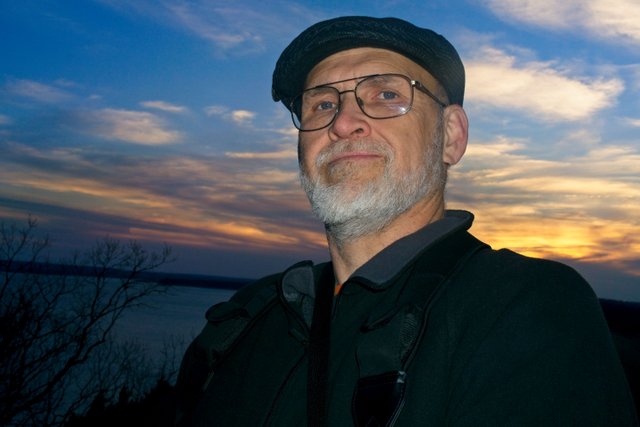 This was taken in March at the Elk City Lake in Kansas. I wanted to see if I could get a portrait against this dramatic sunset. Normally you wouldn't shoot a subject straight into the sun. I used a wide lens, and used the on camera flash with the camera as close to my face as I could get and still focus. It worked out great.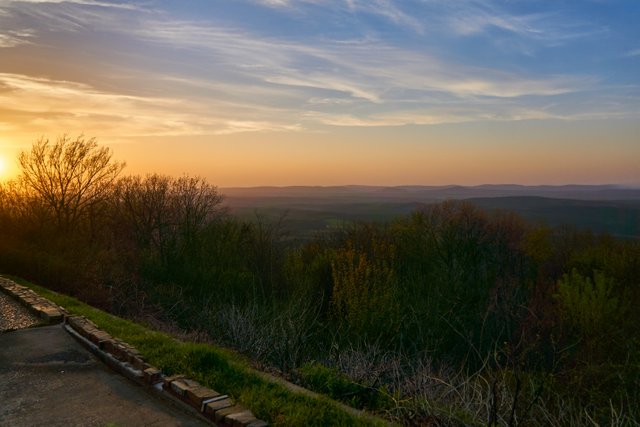 In April I took a trip to the Talimina Drive. It was the New Moon and I wanted to do some Astrophotography. It turned out to be cloudier than expected and I didn't get much that was interesting that night, but those same clouds made for a nice sunset.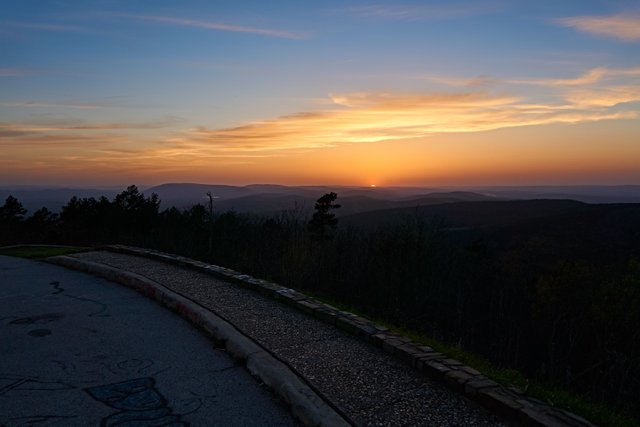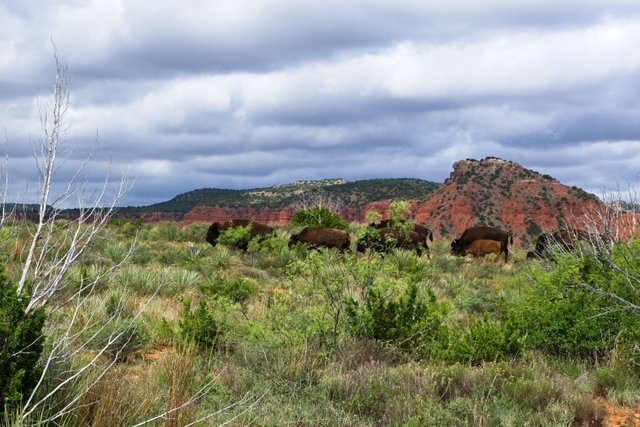 In June we traveled back down to Texas and traveled out west. One of the places we visited was Caprock Canyon State Park, where we saw Bison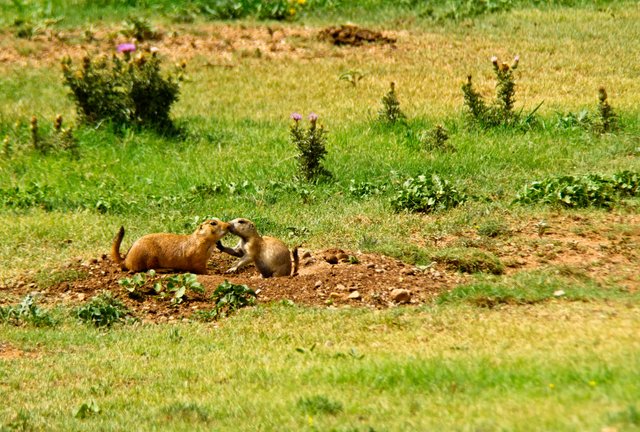 And Prairie Dogs.

In July we headed back to Arkansas. We are trying to visit every county in the US and in this trip we visited the last five counties we needed to make Arkansas the first state where we visited every county. I took this panorama at Artist Point north of Fort Smith.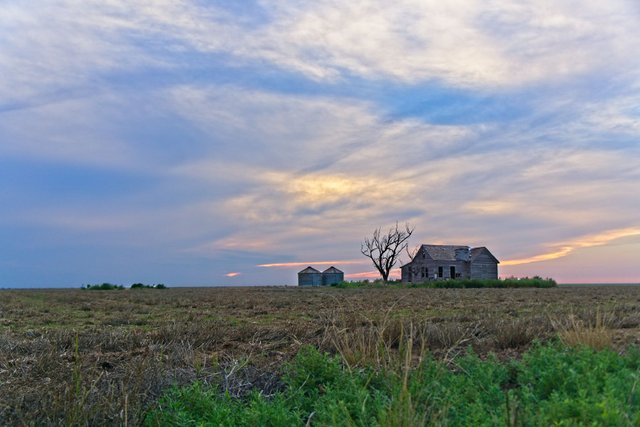 In August we got a spell of uncharacteristically cool weather. It was near the New Moon and I wanted to go get some Milky Way photos. You need somewhere dark for those and some of the darkest skies in the US are in far western Oklahoma, so we headed out to Black Mesa State Park. Once again the clouds did not cooperate, and once again those same clouds made for a nice sunset. I got this photo of an abandoned house at sunset on the trip out west.

Since I did not get my stars, we made an unplanned side trip and headed for the mountains around Taos New Mexico. I got a lot of amazing photos on that trip, but I think my favorite is this panorama of the Rio Grande Gorge Bridge.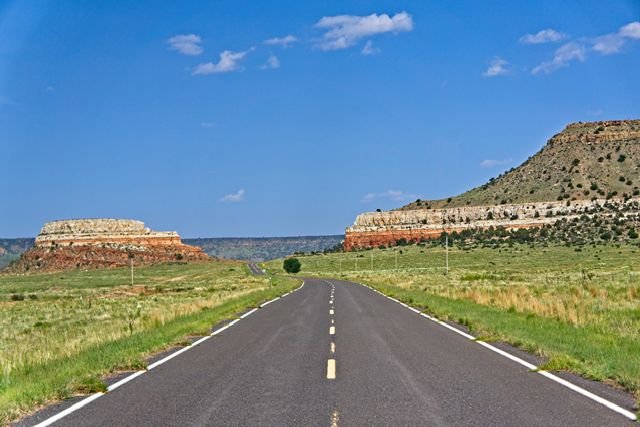 On the way back from Taos to our camp in Black Mesa we took the side roads as usual, and found ourselves traveling through the nearly empty Dry Cimmaron River Canyon. This was a huge canyon that went on for many miles. It was one of my favorite parts of the trip. When I go back west for star photos I will probably setup in the canyon.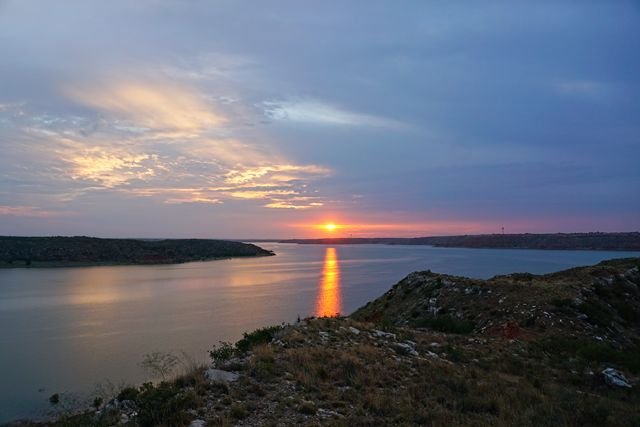 When we got back to camp and it became apparent that the clouds were going to hold on, we decided to head South and finish the last few counties in southern Oklahoma an finish our second state. We spent the night a Lake Meredith in Northwest Texas, and woke up to an amazing sunrise.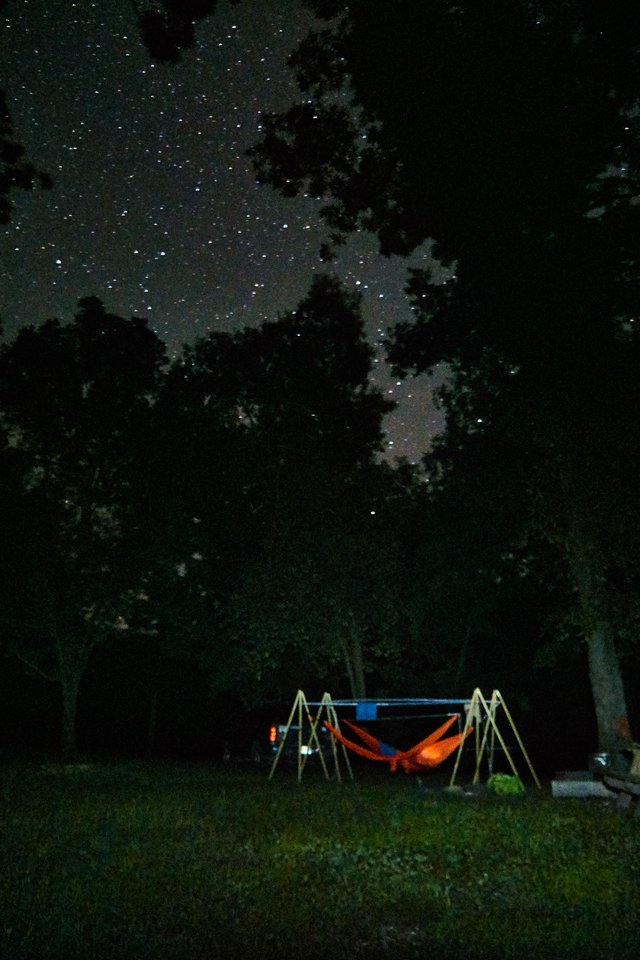 In September we headed up into Missouri to the Hercules Glade Wilderness Area where I finally got my Stars. We camp in our hammocks, and some parks don't like you to hang them from their trees, so we have hammock stands we can use.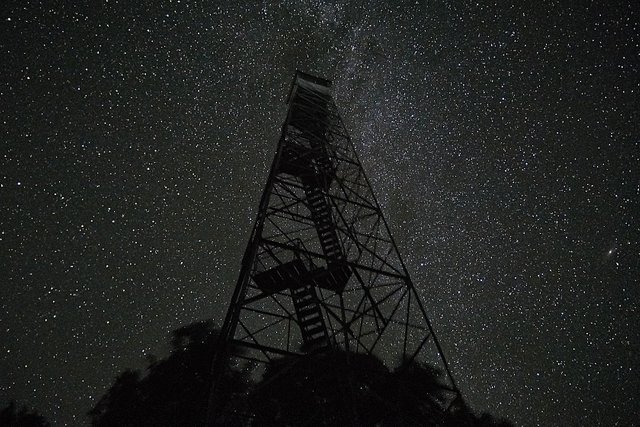 This is the fire watch tower at the campground. I wanted to get a good photo of it against the southern Milky Way, but the placement of the trees did not allow it.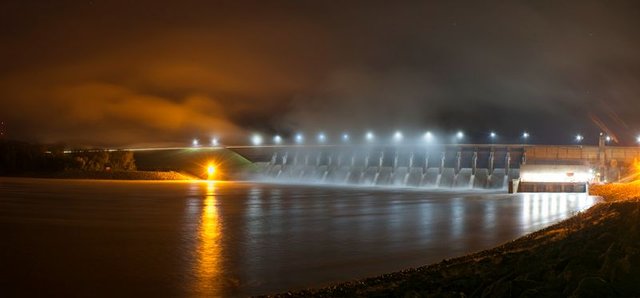 In October we had planned a trip to Arizona but it had to be canceled. I already had the time off, so we decided to spend some time exploring things closer to home. This is an early morning photo of Keystone Dam in the fog.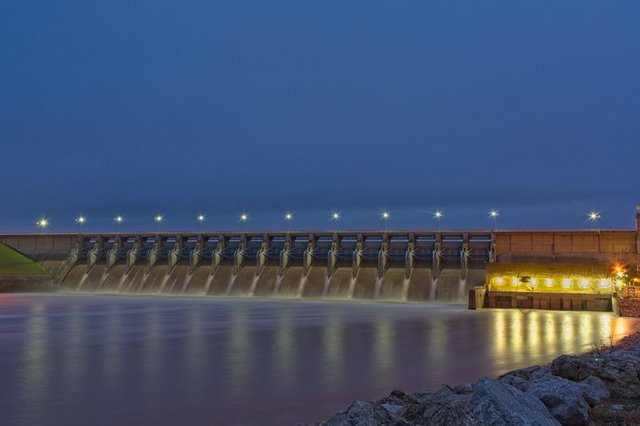 And another taken a few days later.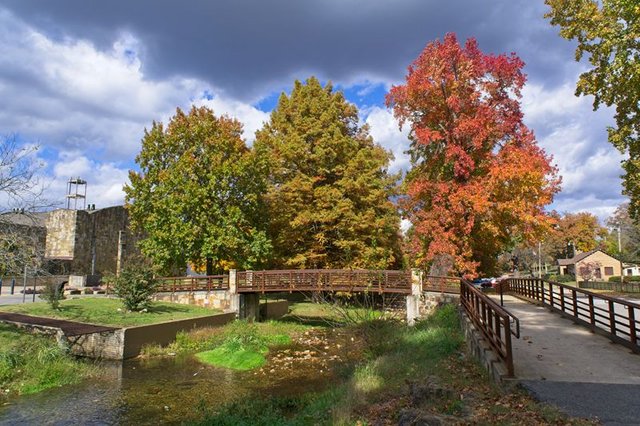 In November we headed to Southwest Arkansas to get some pictures of the Fall foliage and some waterfalls. On the way we stopped to stretch our legs at a city park in Tahlequah, Oklahoma.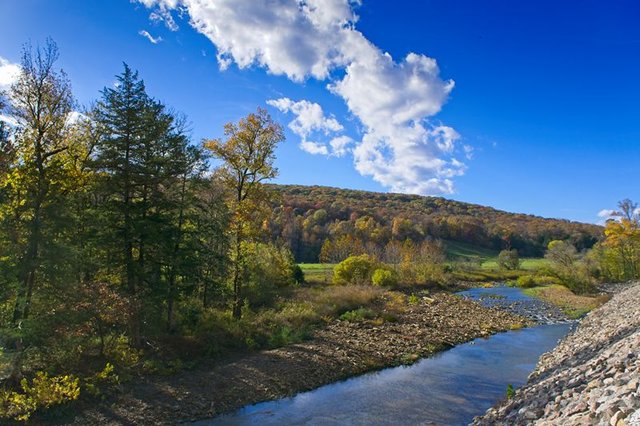 Arkansas is an amazingly beautiful state everywhere, but especially in the west. This was just a little creek on a country road. You find this sort of thing all the time.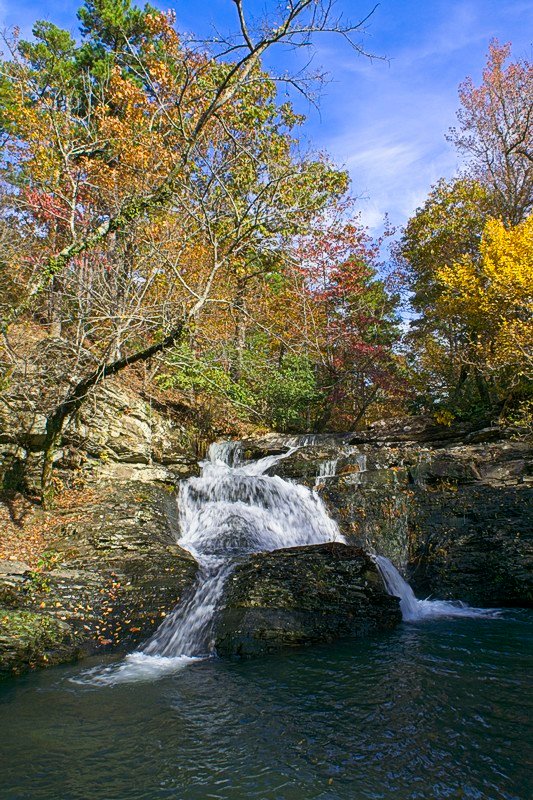 Crooked Creek Falls.

---

---


Thank you @penderis for this artwork!


Thank you @enginewitty for this artwork!


Join us @steemitbloggers
Animation By @zord189