Holiday Well Spent In Cancun!

Cancun Was Beautiful
This year was a rough Holiday for my family and I because it was the first one spent without my father, who passed away last year. My mom decided it would be best if we started a new tradition of traveling for Christmas, instead of opening a ton of presents under the tree. As you can see by the view above, I think she might be on to something beautiful!

And Here I Was Worried That Santa Wouldn't Find Us!
I thought it would be weird not having a tree with presents under it for Christmas, but the RUI Resort had us covered with this incredibly large tree, right at the center of the lobby!

Sucker For Architecture
I really wish I took a picture of the building at night because this huge square shape was lit up blue, which always made it seem that there was a section of building that filled this void! They probably didn't want to house a thousand more guests at the resort, so they just cut it out of the building plan. I can respect the laziness!

Would've Won The Race, If I Wasn't Wearing My Nikes
ATVs are dope! Not much else I can say about this experience. If only my ride had working brakes though. The staff attached a rubber wheel to the front of my ATV and told me to crash into the bike in front of me if I needed to stop. Not a bad way to release some pent up aggression I suppose.

I'm Getting Old
I finally hit the age where I need to warm up before any physical activity and describe it as a success if I don't get hurt! Needless to say, beach volleyball is the best place to make vacation friends and I indeed made some vacation friends. Couldn't get out of bed until 12 the next day because my knees hurt so bad though!
Hope everyone had a great holiday and a great start to the new year even though WWIII might be around the corner! Yikes!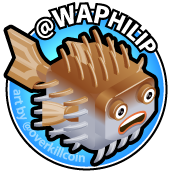 ---