The D5 hiking trail in Dross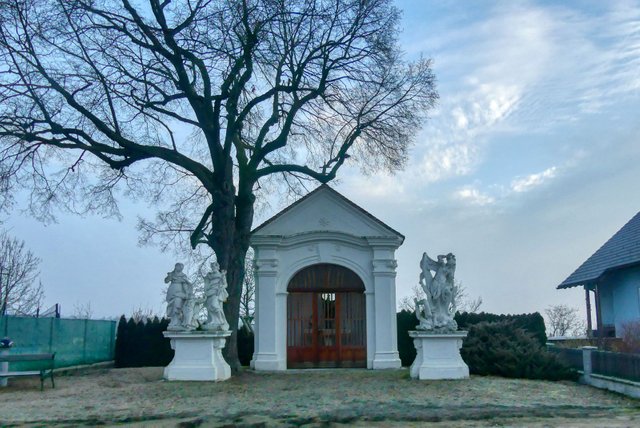 Read "The D5 hiking trail in Dross" on TravelFeed.io for the best experience
---
The small village Dross that is located north of Krems an der Donau established five circular hiking trails. In this post I am going to present the hiking trail number "D5" to you.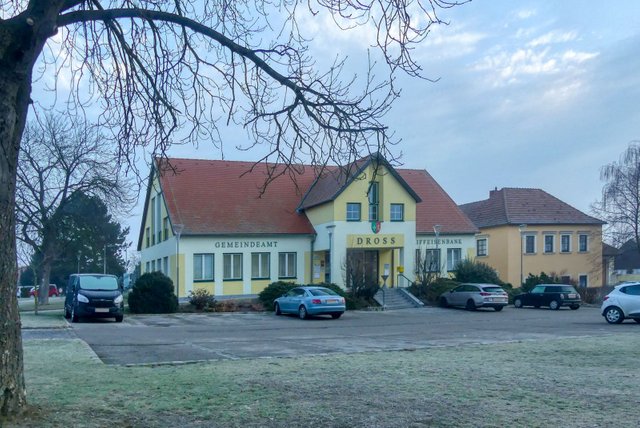 All hiking trails start at the municipal office ("Gemeindeamt"). You might already know this building from my description of the hike to the Jubilee Lookout Tower (Please read it on TravelFeed or Steemit).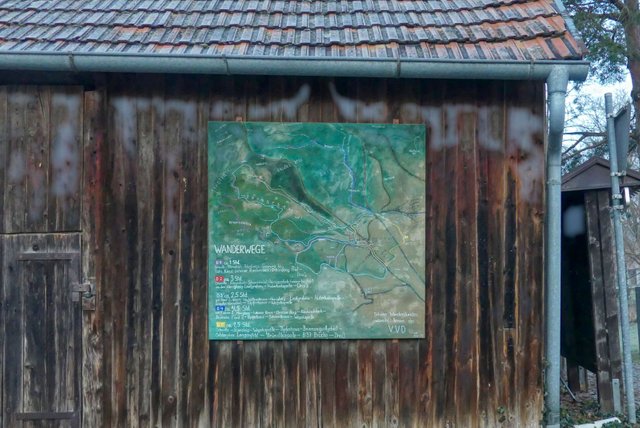 Next to the municipal office you'll find this map that describes all hiking trails. If you prefer using a navigation system or a navigation app on your smartphone you can download the GPS data here!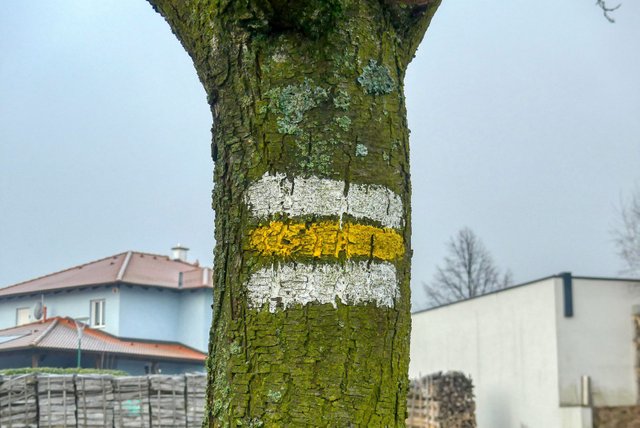 The hiking trail D5 is indicated by white-yellow-white stripes on trees, bridges or lamps.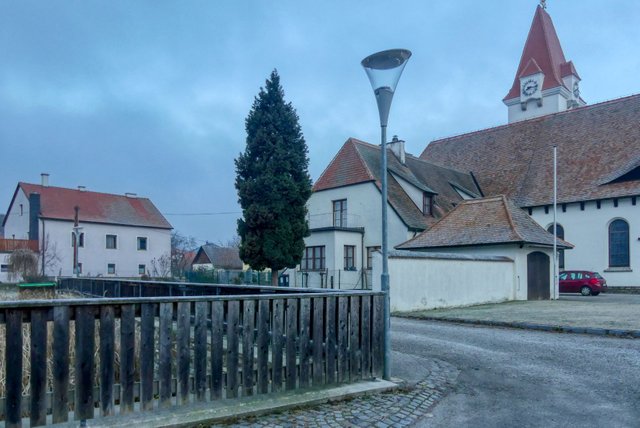 From the municipal office you walk to the church.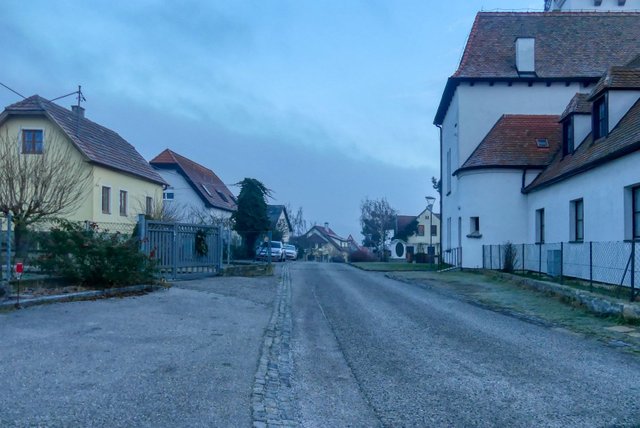 You walk up the street called "Jägersteig" that is right behind the church.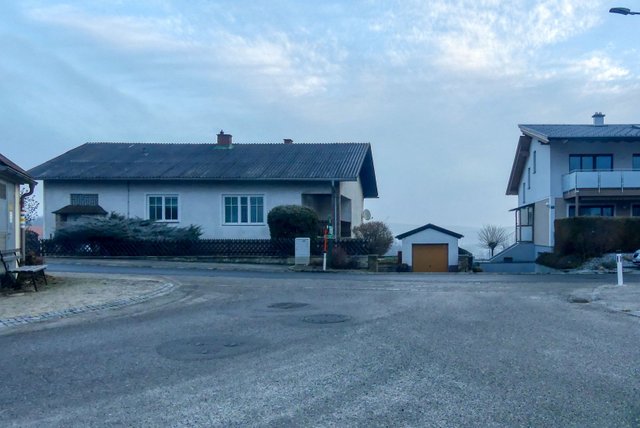 When you reach the "Droßer Straße" you have to turn left.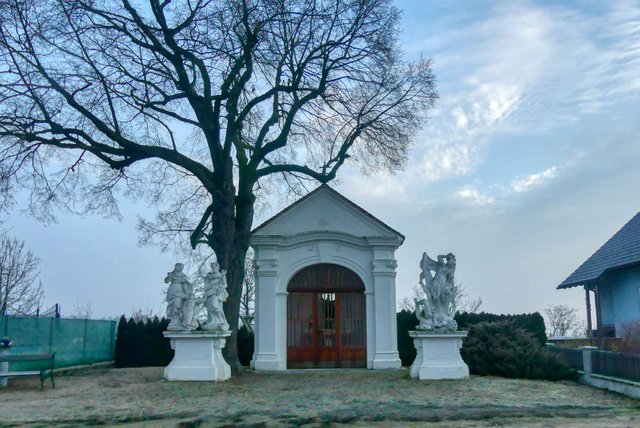 You'll pass the "Wegekapelle", a baroque chapel.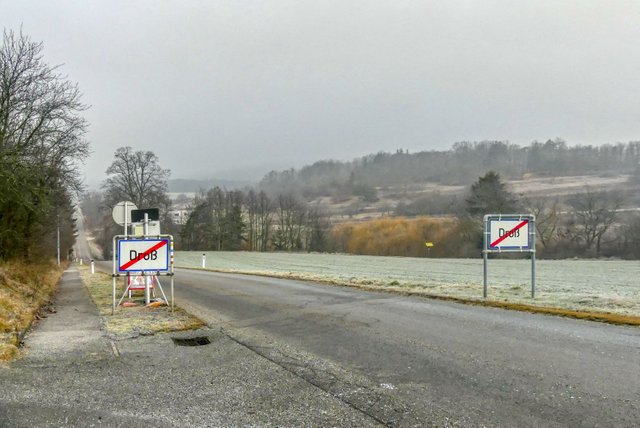 Then you'll leave Droß and walk down the street.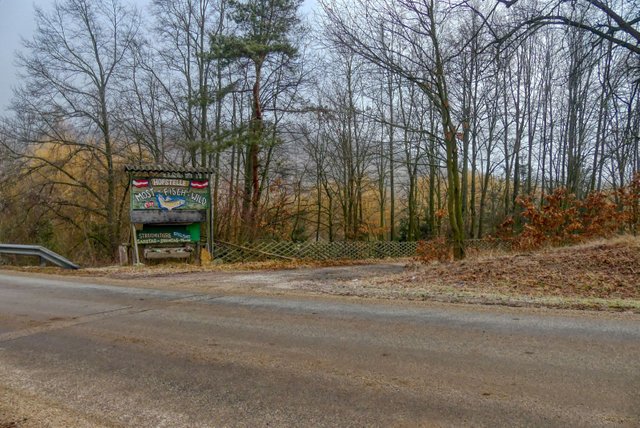 At the beginning of the wood you have to turn right.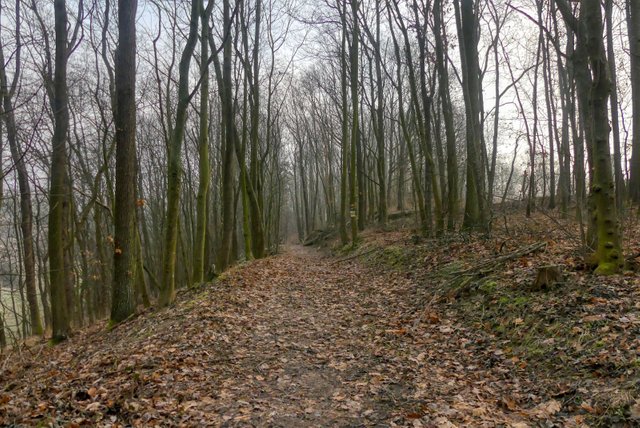 Then you have to walk through the wood for approximately 1 kilometers.
When you come out of the wood you'll already see the bridge of the B37.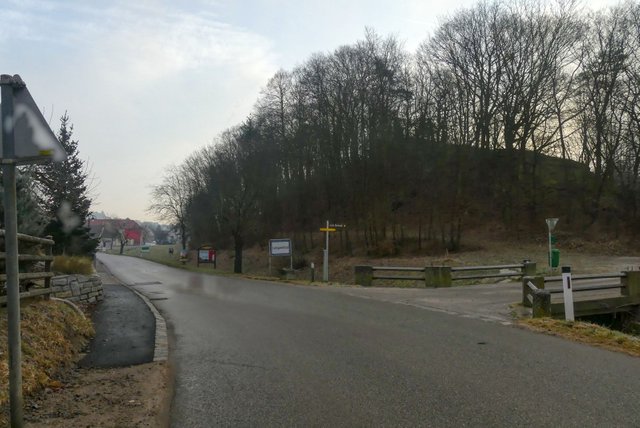 After walking under the bridge you have almost reached the village Lengenfeld. Right before the town sign you have to turn right and walk over the small bridge that leads over the "Lengenfeldbach", a small creek.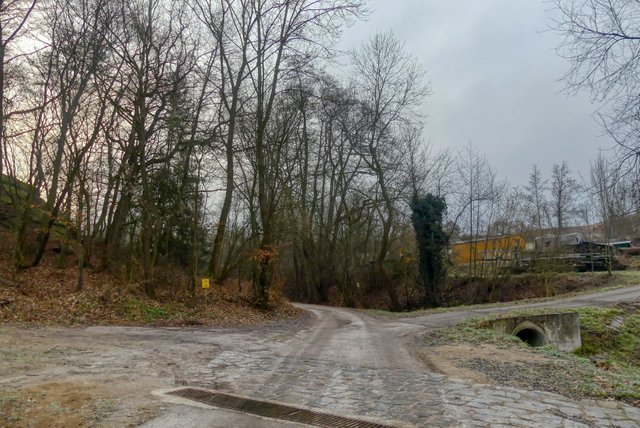 Some meters later you have to continue your walk on the left of the two roads.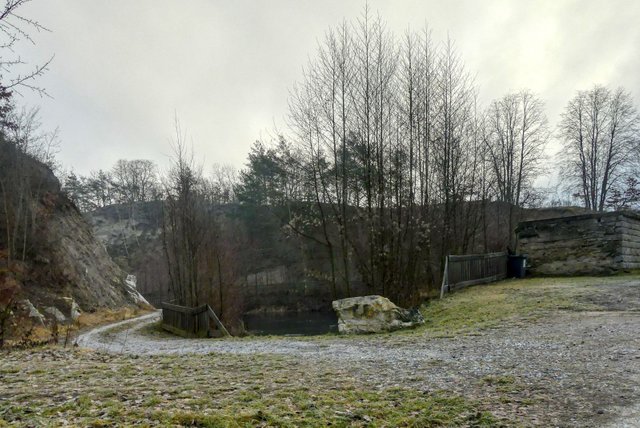 Then you will see a quarry and a small lake.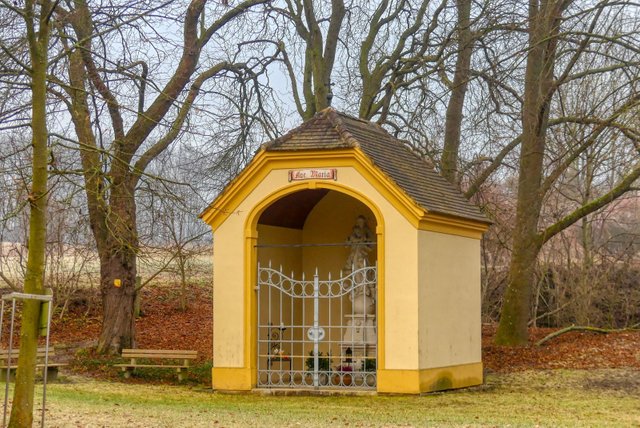 Opposite of the quarry you can see the "Bründlkapelle", a small chapel - and a nice resting place.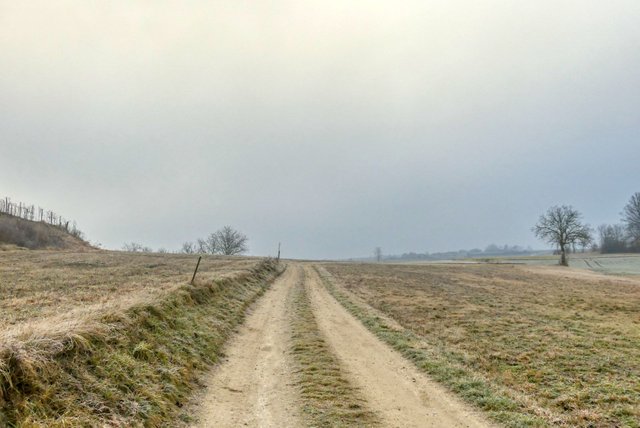 A little later you come to a crossroads and have to turn right.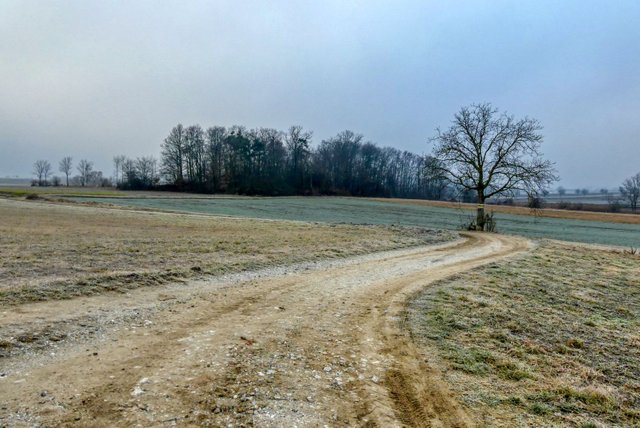 Soon you have to turn left again.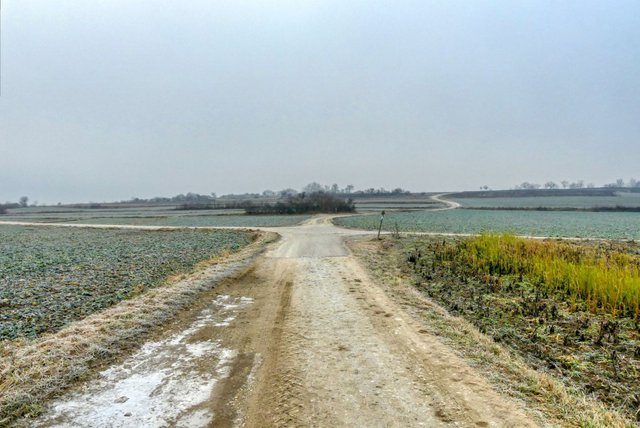 When you reach the next crossroads you have to walk straight ahead.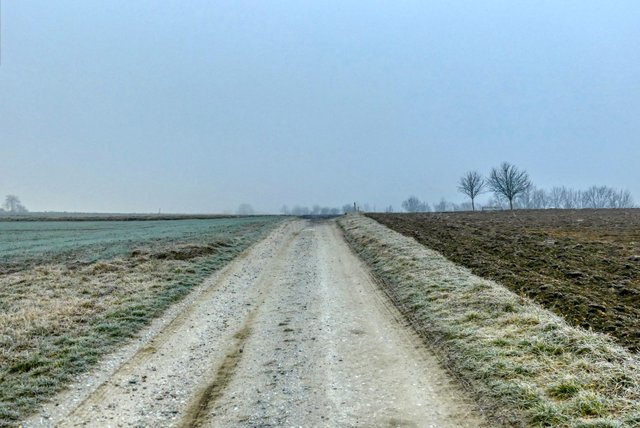 But at the next crossroads you have to turn right…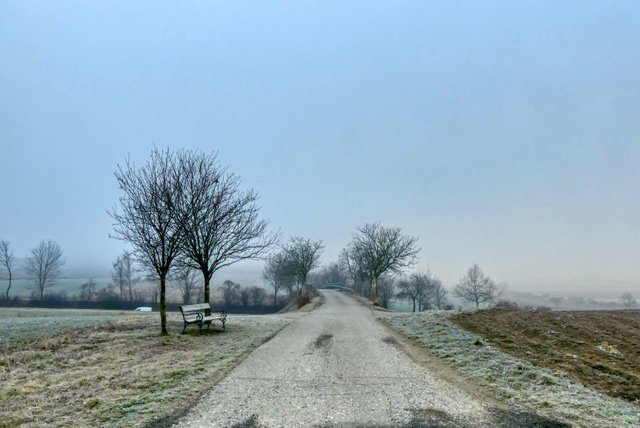 and walk over the bridge that leads over the B37.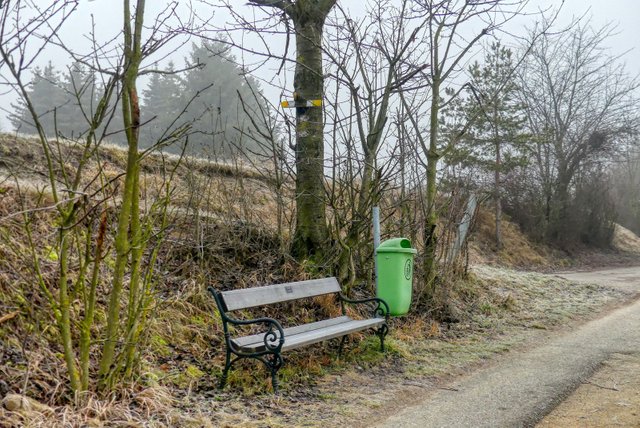 A little later you will come to a crossroads again. There you have to turn sharp left.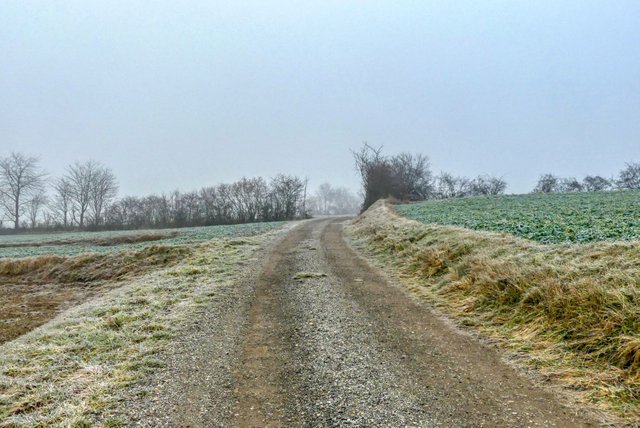 Follow this way for approximately 150 meters. After this tree line you have to turn right.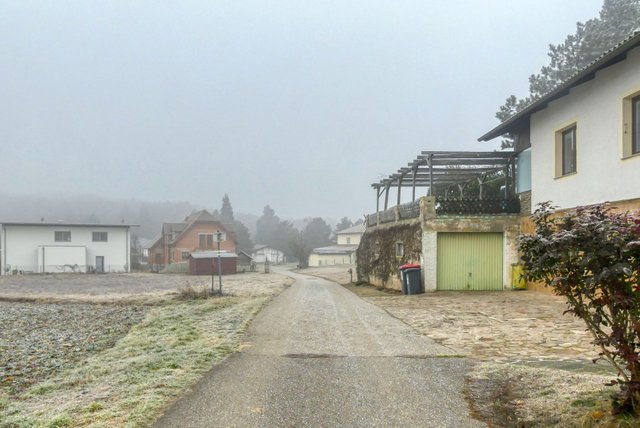 Finally you will come to Dross again. Walk straight ahead.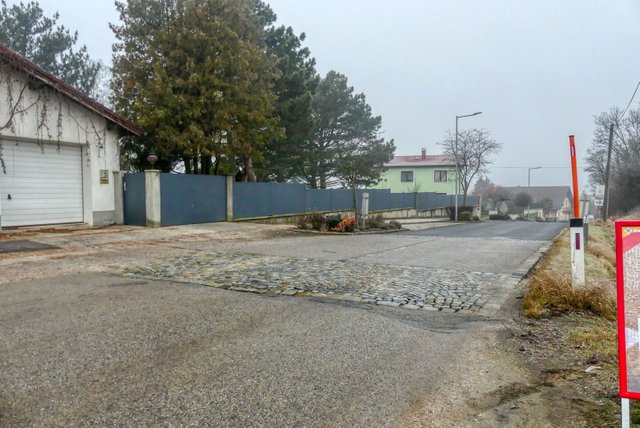 When you reach the "Hauptstraße" (main road) follow it for about 800 meters.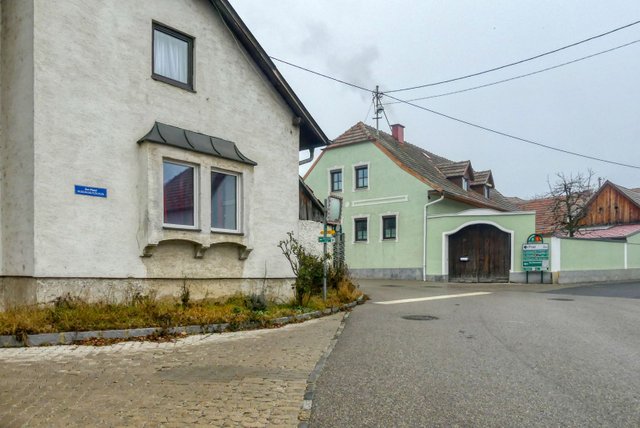 Then turn left into the "Schlossstraße".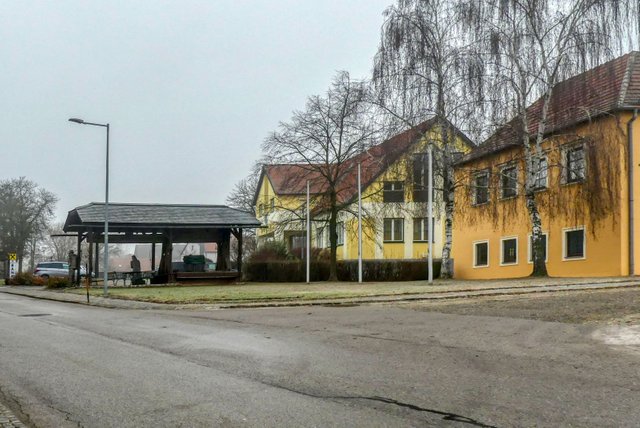 Soon you will be back at the municipal office.
The hiking distance is a little bit more than 5 kilometers and you will need approximately 1 hour and 30 minutes for this hike.
I have to confess that this is not the most spectacular hiking trail I know. The other four hiking trails sound more spectacular and I am looking forward to walk them!
A detailled German description with more images and a detailed map can be found on my weblog schmatz.blog!
---
View this post on TravelFeed for the best experience.